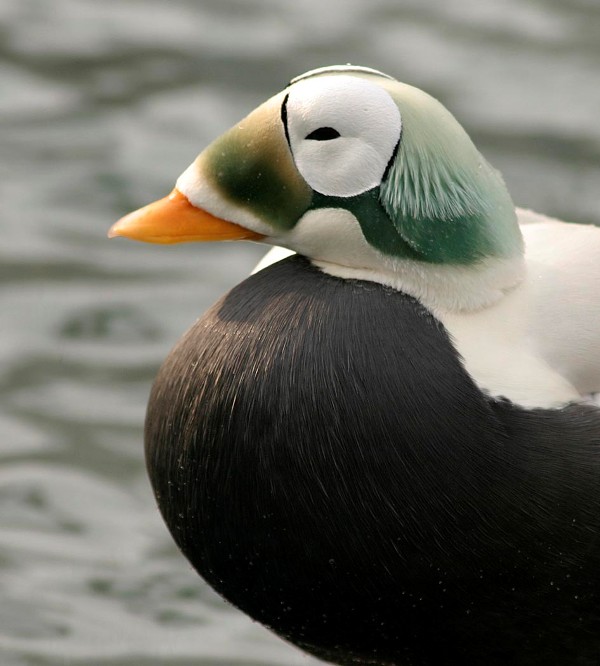 The beautiful spectacled eider is not in decline, but several of its neighboring species are. A new study finds that while species populations in the overall Arctic biome are on the rise by an estimated 16 percent, populations in the high Arctic have not been so fortunate. The Arctic Species Trend Index (ASTI) found that from 1970-2004, high Arctic species populations have fallen by 24 percent. While this may be a natural cyclical decline, researchers are concerned that climate change could be exacerbating the drop for species such as the red knot, lemmings, caribou, and polar bears. Photo by: USFWS.



To read more about the findings of the Arctic Species Trend Index (ASTI) (and see more photos of Arctic life):
High Arctic species plummeting across the board, others Arctic residents on the rise.