An okapi calf born this spring at the Bronx Zoo made its first public appearance, reports the Wildlife Conservation Society.



The endangered forest giraffe, which has been named Mbaya, is the fourth calf born to her mother at the Bronx Zoo's Congo Gorilla Forest exhibit. she weighed 65 pounds at birth.



"We are pleased that our okapi breeding program here at the Bronx Zoo has so been successful," said Jim Breheny, Director of the Bronx Zoo and Senior Vice President of WCS's Living Institutions. "Okapi are incredibly shy creatures. We are pleased to give our visitors this rare, close-up glimpse of this amazing animal."



The okapi looks like a a cross between a zebra, a donkey, and a giraffe. The species, which was first encountered by Europeans in 1900 and described by scientists in 1902, lives only in the rainforests of the Democratic Republic of Congo in Central Africa.



The Bronx Zoo first acquired an Okapi in 1937 and helped establish the Okapi Wildlife Reserve in Democratic Republic of Congo in 1992. Last year, WCS researchers discovered okapi in Virunga National Park, where it had not been seen in more than 50 years.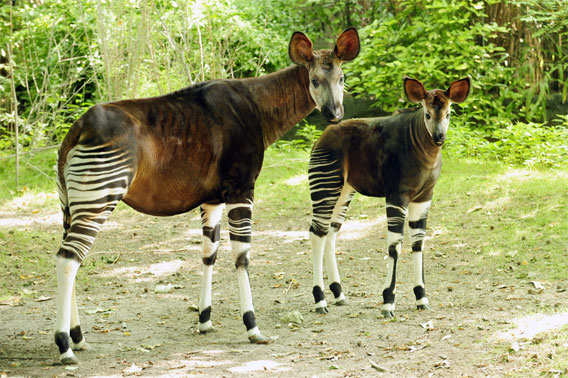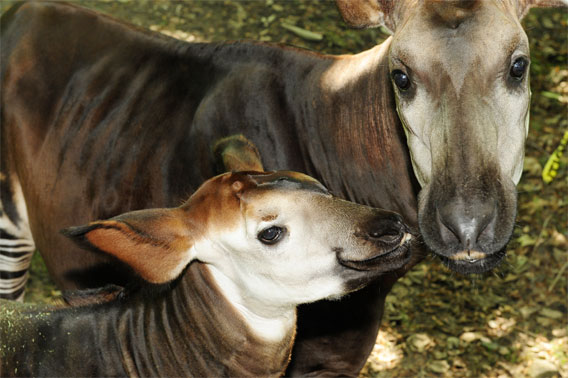 Photos by Julie Larsen Maher