Jeremy Hance
mongabay.com
October 01, 2012

NASA Landset image of Lake Edward in Virunga National Park. Photo by: NASA.



The British government has come out in opposition against oil drilling plans by UK-based, SOCO International, in Virunga National Park, reports Reuters. The first national park established on the continent, Virunga is home to one of only two populations of mountain gorillas (Gorilla beringei beringei) in the world. In March of this year, two oil exploratory permits came to light granting SOCO seismic testing inside the park by the government of the Democratic Republic of Congo (DRC).

A statement by the British foreign office noted that "the UK opposes oil exploration within Virunga National Park, a World Heritage Site listed by UNESCO as being 'in danger.' We have informed SOCO and urge the government of DR Congo to fully respect the international conventions to which it is a signatory."

The UN, the International Union for the Conservation of Nature (IUCN), and the Worldwide Fund for Wildlife (WWF) have already come out in opposition to drilling in Virunga National Park. In addition, locals fear the oil drilling could pollute Lake Edward, which many depend on for fishing. But the statement by the British government adds further pressure on both the government of the DRC and SOCO International.

Earlier in the week, the DRC's Minister of Hydrocarbon, Crispin Atama Tabe, signaled that the government was ready to go ahead with drilling depending on the size of oil deposits. Although it is currently illegal in the DRC to mine inside national parks, Tabe noted that could be changed via legislation.

"The DRC has the right to know what resources it has under the earth, even if it's in the park or the forest, anywhere," Tabe stated. "We're going to evaluate the quantity of the deposit [in Virunga National Park]. If it's very significant we'll compare the value of the park with the oil... We'll see whether we'll respect the park or not. It's up to us."

SOCO International has also confirmed that it has a contract with the DRC government and will not be swayed by the condemnation from the UK. Still it has stated it will not drill in mountain gorilla habitat, rainforest, or Virunga's well-known volcanoes. In the past, SOCO has argued that it could provide benefits to Virunga in terms of security, given on-going conflict in the park between the government and rebel forces.

In addition to mountain gorilla, which are considered Critically Endangered by the IUCN Red List, Virunga is also home to eastern chimpanzee (Pan troglodytes schweinfurthi), considered Endangered; okapi (Okapia johnstoni), Near Threatened; eastern lowland gorillas (Gorilla beringei graueri), Endangered; and both savannah elephants (Loxodonta africana) and forest elephants (Loxodonta cyclotis).

















Related articles

Oil exploration approved in Africa's oldest park, Virunga National Park

(03/19/2012) Permits for controversial oil exploration in Virunga National Park have been released after request by NGO Global Witness. Oil company, SOCO International, has confirmed it has received two permits to undertake preliminary exploration, including seismic tests, in the UNESCO World Heritage Site. Located in the Democratic Republic of Congo (DRC), Virunga is famous for its population of the Critically Endangered mountain gorillas (Gorilla beringei beringei).


Oil exploration on hold in Virunga National Park—for now

(03/17/2011) The Democratic Republic of Congo (DRC) has suspended oil exploration in Africa's oldest national park, Virunga, until a Strategic Environmental Assessment (SEA) is conducted. The move ends oil companies, Soco and Dominion's plans to explore for oil in blocs within the park that were awarded to the companies last year.


Goodbye national parks: when 'eternal' protected areas come under attack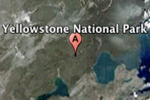 (03/17/2011) One of the major tenets behind the creation of a national park, or other protected area, is that it will not fade, but remain in essence beyond the pressures of human society, enjoyed by current generations while being preserved for future ones. The protected area is a gift, in a way, handed from one wise generation to the next. However, in the real world, dominated by short-term thinking, government protected areas are not 'inalienable', as Abraham Lincoln dubbed one of the first; but face being shrunk, losing legal protection, or in some cases abolished altogether. A first of its kind study, published in Conservation Letters, recorded 89 instances in 27 countries of protected areas being downsized (shrunk), downgraded (decrease in legal protections), and degazetted (abolished) since 1900. Referred to by the authors as PADDD (protected areas downgraded, downsized, or degazetted), the trend has been little studied despite its large impact on conservation efforts.


Oil company charged after allegedly forcing entry into Virunga National Park

(02/21/2011) The Democratic Republic of Congo's (DRC) national parks authority, ICCN, has filed a suit against oil company, SOCO International, for allegedly forcing entry into Virunga National Park. The legal row comes amid revelations that two oil companies, SOCO and Dominion Petroleum, are exploring the park for oil.