Gibson Guitar to pay $300,000 for violating Lacey Act with illegal timber imports from Madagascar
mongabay.com
August 06, 2012


Recent rosewood and ebony logging has been associated with a rise in commercial bushmeat poaching of threatened lemurs in Madagascar. Gibson Guitars has now admitted to knowingly importing 'gray-market' timber from Madagascar, but under a settlement reached with the Department of Justice, the guitar-maker has avoided criminal charges.



Gibson Guitar Company has avoided criminal prosecution under the Lacey Act — a law that aims to curb illegal logging abroad — by settling with the Department of Justice.

Gibson had been charged with importing timber illegally logged from Madagascar's rainforests in 2008 and 2009. The instrument-maker was also under investigation for sourcing questionable rosewood and ebony products from India.

Under the settlement, Gibson will pay a $300,000 fine for violating the Lacey Act and pay $50,000 to the National Fish and Wildlife Foundation to be used to "promote the conservation, identification and propagation of protected tree species used in the musical instrument industry and the forests where those species are found." Gibson will also forfeit $261,844 worth of Madagascar ebony and implement a compliance program to avoid importing illegally logged timber in the future.


| | |
| --- | --- |
| | Illegal rosewood logging in Masoala National Park. Photo by Rhett A. Butler |
The settlement comes after a long campaign waged by Gibson CEO Henry Juszkiewicz against the seizure and new provisions in the Lacey Act, which have increased regulation of imports of forest products. The campaign was championed by industrial logging interests in Asia and Tea Party advocates in the United States, but turned the instrument-maker into a pariah among environmentalists. The ebony at the center of the Department of Justice complaint was sourced from Madagascar at a time when illegal logging was decimating endangered rainforests in the northeastern part of the country.

The settlement spells out the circumstances around Gibson's sourcing of the Madagascar ebony:
Madagascar Ebony is a slow-growing tree species and supplies are considered threatened in its native environment due to over-exploitation. Both legal and illegal logging of Madagascar Ebony and other tree species have significantly reduced Madagascar's forest cover. Madagascar's forests are home to many rare endemic species of plants and animals. The harvest of ebony in and export of unfinished ebony from, Madagascar has been banned since 2006.

Gibson purchased "fingerboard blanks," consisting of sawn boards of Madagascar ebony, for use in manufacturing guitars. The Madagascar ebony fingerboard blanks were ordered from a supplier who obtained them from an exporter in Madagascar. Gibson's supplier continued to receive Madagascar ebony fingerboard blanks from its Madagascar exporter after the 2006 ban. The Madagascar exporter did not have authority to export ebony fingerboard blanks after the law issued in Madagascar in 2006.

In 2008, an employee of Gibson participated in a trip to Madagascar, sponsored by a non-profit organization. Participants on the trip, including the Gibson employee, were told that a law passed in 2006 in Madagascar banned the harvest of ebony and the export of any ebony products that were not in finished form. They were further told by trip organizers that instrument parts, such as fingerboard blanks, would be considered unfinished and therefore illegal to export under the 2006 law. Participants also visited the facility of the exporter in Madagascar, from which Gibson's supplier sourced its Madagascar ebony, and were informed that the wood at the facility was under seizure at that time and could not be moved.

After the Gibson employee returned from Madagascar with this information, he conveyed the information to superiors and others at Gibson. The information received by the Gibson employee during the June 2008 trip, and sent to company management by the employee and others following the June 2008 trip, was not further investigated or acted upon prior to Gibson continuing to place orders with its supplier. Gibson received four shipments of Madagascar ebony fingerboard blanks from its supplier between October 2008 and September 2009.
Under the agreement with the Department of Justice, Gibson "accepts and acknowledges responsibility" for its misconduct. The company will avoid criminal prosecution provided it avoids further violations of the Lacey Act.



















Related articles

National Association of Music Merchants does 'disservice' to members by misleading them on illegal logging law, says letter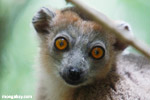 (01/19/2012) The National Association of Music Merchants is doing a 'disservice' to its members by misrepresenting the provisions and spirit of the Lacey Act, a law that aims to curb illegal logging abroad, states a letter published by a coalition of environmental groups. The letter, issued Thursday, urges the National Association of Music Merchants to reconsider its support for the RELIEF Act (HR 3210), introduced by Representatives Marsha Blackburn (R-TN), Mary Bono Mack (R-CA), and Jim Cooper (D-TN) last October. The RELIEF Act would weaken key provisions of the Lacey Act aimed to ensure that illegally sourced wood products aren't imported into the United States.


The $1M bed: why Madagascar's rainforests are being destroyed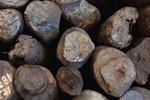 (10/26/2010) Consumer demand for rosewood furniture and musical instruments is driving illegal logging in Madagascar's national parks, endangering wildlife and undermining local community livelihoods, according to a new report from the Environmental Investigation Agency (EIA) and Global Witness. The report, based on more than a year of investigations, shows that Madagascar's valuable hardwoods—including ebony, pallisander, and rosewood—are being illegally harvested from rainforest parks and trafficked to Asia, Europe, and the United States. The vast majority of timber however ends up in China, where it is converted into luxury furniture.


Tea Party rallies in favor of Gibson Guitar, ignores reasons instrument-maker is under investigation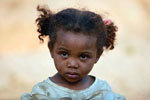 (10/10/2011) This weekend around 500 people showed up for a rally and concert in Nashville, Tennessee. The rally was in support of Gibson Guitars, a US-company currently under investigation for allegedly importing illegally logged wood into the country, an action that breaks a recent bipartisan amendment to the Lacey Act. While the Tea Party-affiliated groups that held the rally were expressing frustration with perceived over-regulation by the federal government, the issue at stake—a global effort to help stem illegal logging—was actually overlooked by the organizers.


Madagascar bans rainforest timber exports following global outcry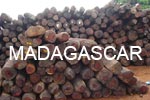 (03/25/2010) Under mounting pressure over illegal logging of its national parks, Madagascar's transitional government on Wednesday reinstated a ban on rosewood logging and exports. The decree (no. 2010-141), which prohibits all exports of rosewood and precious timber for two to five years, was announced during a council meeting held yesterday at Ambohitsorohitra Palace in Antananarivo, Madagascar's capital city.


How to end Madagascar's logging crisis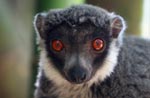 (02/10/2010) In the aftermath of a military coup last March, Madagascar's rainforests have been pillaged for precious hardwoods, including rosewood and ebonies. Tens of thousands of hectares have been affected, including some of the island's most biologically-diverse national parks: Marojejy, Masoala, and Makira. Illegal logging has also spurred the rise of a commercial bushmeat trade. Hunters are now slaughtering rare and gentle lemurs for restaurants.


Satellites being used to track illegal logging, rosewood trafficking in Madagascar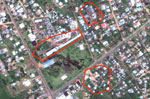 (01/28/2010) Analysts in Europe and the United States are using high resolution satellite imagery to identify and track shipments of timber illegally logged from rainforest parks in Madagascar. The images could be used to help prosecute traders involved in trafficking and put pressure on companies using rosewood from Madagascar.


Coup leaders sell out Madagascar's forests, people


(01/27/2010) Madagascar is renowned for its biological richness. Located off the eastern coast of southern Africa and slightly larger than California, the island has an eclectic collection of plants and animals, more than 80 percent of which are found nowhere else in the world. But Madagascar's biological bounty has been under siege for nearly a year in the aftermath of a political crisis which saw its president chased into exile at gunpoint; a collapse in its civil service, including its park management system; and evaporation of donor funds which provide half the government's annual budget. In the absence of governance, organized gangs ransacked the island's biological treasures, including precious hardwoods and endangered lemurs from protected rainforests, and frightened away tourists, who provide a critical economic incentive for conservation. Now, as the coup leaders take an increasingly active role in the plunder as a means to finance an upcoming election they hope will legitimize their power grab, the question becomes whether Madagascar's once highly regarded conservation system can be restored and maintained.















CITATION:
mongabay.com (August 06, 2012). Gibson Guitar to pay $300,000 for violating Lacey Act with illegal timber imports from Madagascar. http://news.mongabay.com/2012/0806-gibson-doj-lacey.html




News index | RSS | News Feed | Twitter | Home


---
Advertisements:



WILDMADAGASCAR.ORG
WildMadagascar.org aims to raise interest and awareness in Madagascar >>
T-SHIRTS