Jeremy Hance
mongabay.com
May 23, 2011

The biggest species from this year's Top 10 New Species List is the six-foot long new monitor lizard, known as the, Sierra Madre Forest monitor, from the Philippine island of Luzon. This is an adult male. Photo by: Joseph Brown.



If we had to characterize our understanding of life on Earth as either ignorant or knowledgeable, the former would be most correct. In 250 years of rigorous taxonomic work researchers have cataloged nearly two million species, however scientists estimate the total number of species on Earth is at least five million and perhaps up to a hundred million. This means every year thousands of new species are discovered by researchers, and from these thousands, the International Institute for Species Exploration at Arizona State University selects ten especially notable new species.

This years Top 10 New Species includes bacteria that feed on the Titanic wreck, a human-sized lizard, a small antelope that was discovered in a bushmeat market in West Africa, a leech named after the king of dinosaurs, and a glowing fungi among others [see photos and further descriptions below].

"Charting the species of the world and their unique attributes are essential parts of understanding the history of life. It is in our own self-interest as we face the challenges of living on a rapidly changing planet that we understand the origin and 3.8 billion year history of evolution," explains Quentin Wheeler, Director of the International Institute for Species Exploration at Arizona State University and an entomologist himself.

He adds: "most people do not realize just how incomplete our knowledge of Earth's species is or the steady rate at which taxonomists are exploring that diversity. We are surrounded by such an exuberance of species diversity that we too often take it for granted."

Exuberance of species, indeed! This year's top 10 new species list spans a wide-diversity of life forms, including representatives of three taxonomic kingdoms, five phyla, nine classes, and ten families. In addition the species are global in scope, covering four continents: South and North America, Africa and Asia, as well as the Atlantic Ocean.

"Each of these amazing species discoveries tells a story about our planet; they are pieces of the puzzle that help us to understand how all of the components of life on Earth work together," said Mary Liz Jameson, chair of the selection committee. Nominations are accepted from the species.asu.edu website and by committee members.

"Committee members had complete freedom in making their choices and developing their own criteria, from unique attributes or surprising facts about the species to peculiar names," explains Wheeler.

The list hopes to draw greater interest to Earth's marvelous biodiversity—and the millions of species that still remain unknown.

"I think that the top 10 species helps to bring attention to the pieces of the puzzle that are still waiting to be discovered—whether it's in your own backyard, a health clinic in Peru, in the deep ocean, or a market in West Africa. Biodiversity science is all about exploration and discovery—cool stuff," says Jameson.

Top Ten New Species of 2010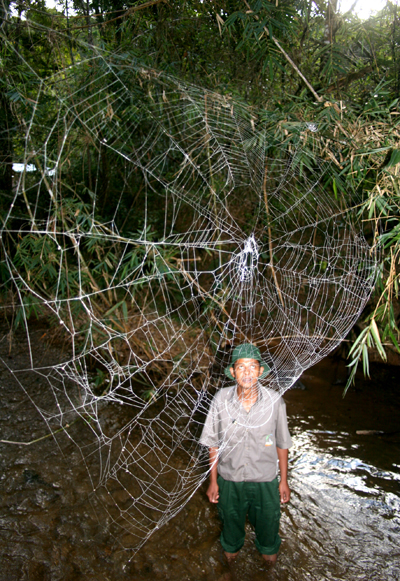 Named after Charles Darwin, a new species of orb-weaving spider from Madagascar builds monster webs: one web measured 82 feet across, spanning a river. Known as the Darwin's bark spider (Caerostris darwini), the new arachnid also produces the world's strongest spider silk: twice as strong as any other known spider silk and 10 times stronger than Kevlar. Once again nature proves it is the master engineer. This photo was taken in Madagascar's Andasibe-Mantadia National Park. © Matjaž Kuntner (Scientific Research Centre of the Slovenian Academy of Sciences and Arts).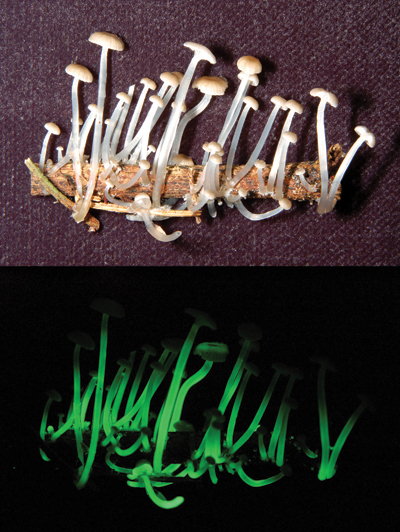 Some things are just better when you turn off the lights. Such as star-gazing, campfires, movies, kissing, and the new mushroom species from Brazil, Mycena luxaeterna. This bioluminescent fungi casts an eerie, yet beautiful glow. Researchers named it luxaeterna, 'eternal light', after a movement in Mozart's haunting Requiem. The species is from the Atlantic Forest, one of the world's most threatened and fragmented rainforests. It grows on rotting branches. © Cassius V. Stevani (Instituto de Química – Univ. de São Paulo, Brazil).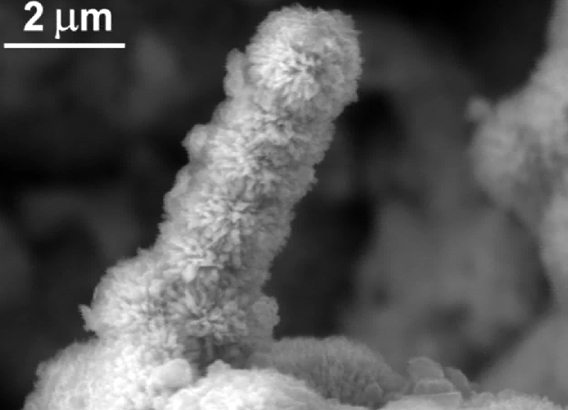 An iron-munching bacteria has received special notice because it was discovered on the ill-fated passenger ship, The Titanic, at the bottom of the sea. The bacterium, named Halomonas titanicae for obvious reasons, sticks to steel surfaces, corroding them. Researchers believe the bacterium could come in handy to dispose of sunken ships and oil rigs on the bottom of the sea. The image is from an Environmental Scanning Electron Microgrpah (ESEM) and shows a stacked mineralized individual bacterium in the form of a stalagmite shape occurring inside a rusticle. © Antonio Ventosa (University of Sevilla, Spain).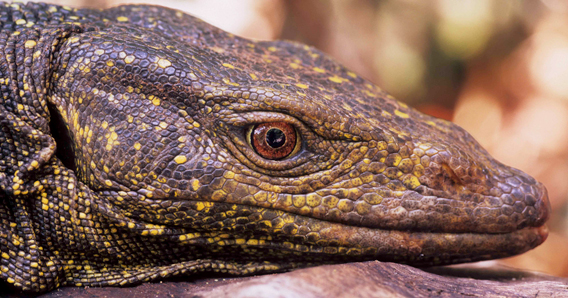 The discovery of the Sierra Madre Forest monitor (Varanus bitatawa) was quite shocking given it's a large animal surviving unknown on the heavily populated, largely deforested island of Luzon. Measuring 6.5 feet (2 meters) the monitor could rival most wrestlers in height, but would hardly make weight at only 22 pounds. Despite its impressiveness, the species is not dangerous to humans as it spends its time eating fruit. According to the press release, this big and lovely lizard has already become a flagship species for the Philippines, which contains a number of endangered endemic species (i.e. found no-where else in the world). © A. C. Diesmos (National Museum of the Philippines).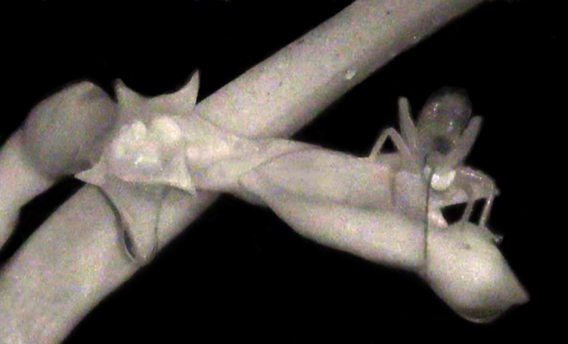 In this still from a video a cricket carries the pollen of an orchid. This new cricket species (one of two on the list) is notable because it is the first known member of the order Orthoptera (crickets, grasshoppers, and locusts) that regularly pollinates a flower. In fact, this species, discovered on the island of Réunion, is the only pollinator of an endangered orchid, the Angraecum cadetii. Without the cricket, the orchid would vanish forever. The new cricket is named Glomeremus orchidophilus. Picture taken from videotapes, C. Micheneau and J. Fournel.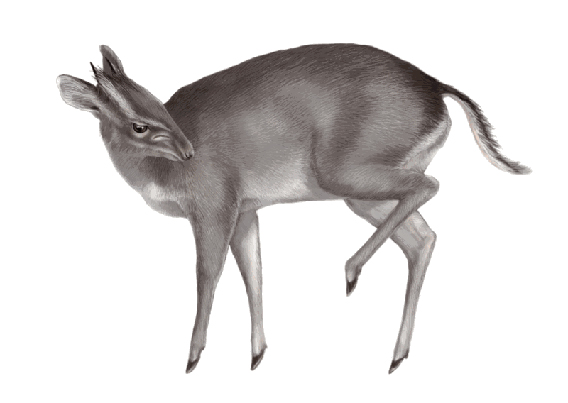 As more and more of the world's remaining forests are opened up to development and infrastructure, more easy-access is made for hunters and poachers. This has made bushmeat and traditional medicine markets in Africa and Asia good places to find new species, which may already be overexploited and gravely endangered. This small antelope, known as a duiker, was discovered in West Africa at a bushmeat market. Researchers named it Walter's duiker, after the late Walter N. Verheyen, in honor of his work on African mammals. It is believed to inhabit Nigeria, Togo, and Benin. This illustration © Yann LE BRIS.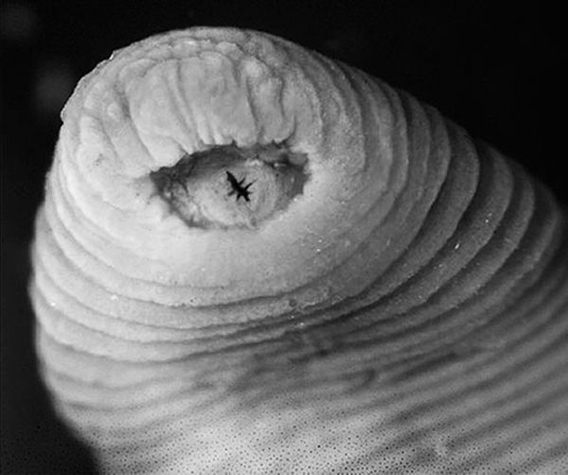 It's like something out of an awesome science fiction movie. A mad genius combines the DNA of a Tyrannosaurus Rex and a leech, and viola: mayhem, massacres, and movie box-office bonanza. This new 2-inch long leech is named Tyrannobdella rex, which means 'tyrant leech king', because of a resemblance to the extinct T-Rex: both share a massive jaw and gigantic teeth. If the story of this leech couldn't get any weirder it was discovered in the nasal mucous membrane of a person while visiting a clinic in Peru. At least their likely discomfort made scientific history. The image shows theTyrannobdella rex's anterior sucker exhibiting velar mouth and longitudinal slit through which the dorsal jaw protrudes when feeding. Scale bar is 1 mm. Image is open access provided by PLoS ONE.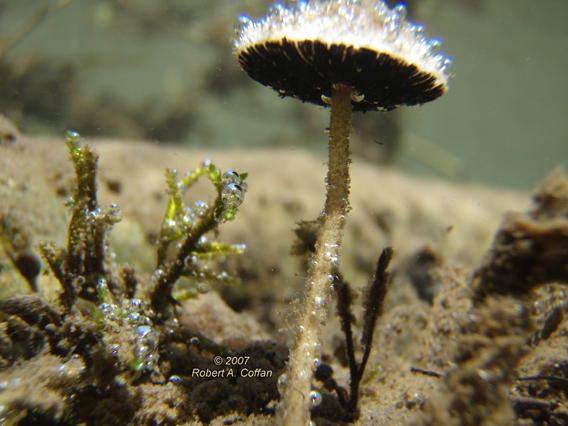 This freshwater loving mushroom makes its home in the Rogue River of Oregon. Scientists say its notable in that it fruits under water for over 11 weeks. Dubbed Psathyrella aquatica this fungi is a member of the gilled mushrooms. Photo © Robert Coffan (Southern Oregon University, USA).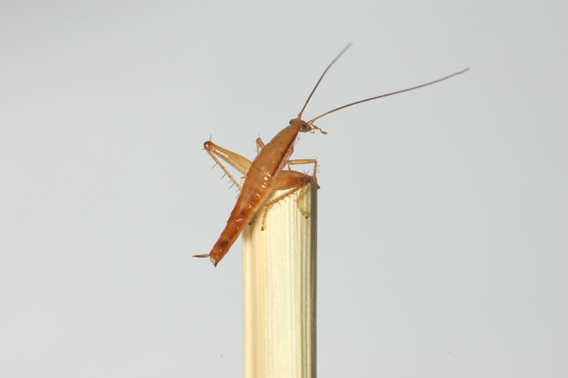 This cockroach should have gone extinct some 140 million years ago. Lucky for us it didn't. Found in South Africa, this cockroach (Saltoblattella montistabularis) sports legs especially evolved for jumping, something that had only been seen in fossil cockroaches from the late Jurassic until this species was captured in South Africa. In fact, the cockroach can keep up with grasshoppers in terms of jumping. Photo by: Mike Picker (University of Cape Town, South Africa).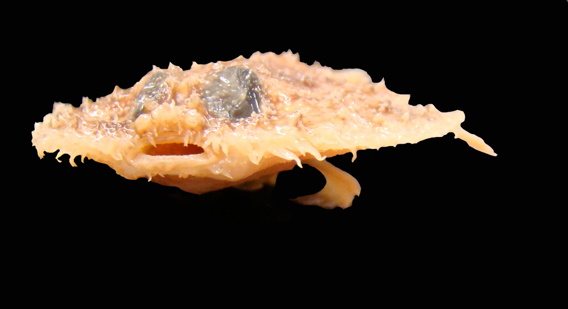 Few species have such memorable names as the Louisiana pancake batfish (Halieutichthys intermedius) discovered in the Gulf of Mexico. This new species of fish may be in trouble, as its habitat range may not extend beyond the area impacted by the BP oil spill last year. But what's with the name? Well, its flat like a pancake and researchers say when it moves on the sea floor it resembles a 'walking bat' with its odd arm-like fins bouncing it across the abyss. The fish proves there is much we still don't know about the Gulf of Mexico, even as it struggles against human impacts such as farming run-off, overfishing, and of course oil drilling. Photo by: Prosanta Chakrabarty (Louisiana State University, USA).
Related articles

Photos: New species spins the world's strongest and largest spider web

(09/20/2010) A newly discovered species of spider in Madagascar spins the world's longest web, report scientists writing in the Journal of Arachnology and PLoS ONE.


Photos: the penis-like mushroom and other top 10 new species of 2009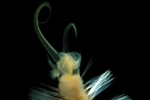 (05/23/2010) The International Institute for Species Exploration at Arizona State University has released its annual top 10 list of new species discovered last year. This time the list includes a two inch penis-like mushroom, a minnow named after Bram Stoker's world-famous horror-character, a bomb-throwing deep sea worm, a giant carnivorous plant named after TV personality and conservationist David Attenborough, and a beautifully patterned frogfish.


Photo: Fruit-eating dragon discovered in the Philippines

(04/07/2010) Scientists have discovered a new species of giant lizard in the unlikeliest of places: a highly populated, deforested landscape in the Philippines.