Lemur poaching continues in Madagascar [warning: graphic pictures]
wildmadagascar.org
January 03, 2011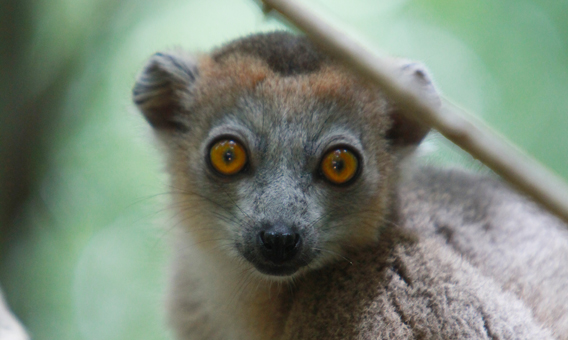 Crowned lemur in Ankarana, Madagascar. Photo by Rhett A. Butler 2009.


A lemur poacher was intercepted with 32 dead lemurs on New Year's Eve in Madagascar's northeastern town of Vohemar, suggesting that killing of lemurs for the commercial bushmeat trade continues on the island nation, reports Fanamby, a Madagascar-based conservation group.



The poacher, whose name was not immediately released, was busted during a routine check. Most of the corpses were crowned lemurs (Eulemur Coronatus), but genetic testing is being conducted to determine whether other species were involved. The lemurs were poisoned, a new development which may have implications for human health, according to a statement from Fanamby.

"The use of poison for lemur poaching is new and could have an impact on the consumer's health," said Sylvain, a local environmentalist.


| | |
| --- | --- |
| | Dead lemurs. Images courtesy of Fanamby |
Until now, lemurs were typically trapped using snares or shot. But increased vigilance by local communities may have caused poachers to change tactics to avoid detection.

While local taboos have protected lemurs from hunting in many parts of Madagascar, an explosion of illegal rosewood logging in Madagascar's rainforests in the aftermath of the March 2009 military coup has fueled a rise in lemur killing for commercial markets. Dire economic conditions—also a product of the coup, as well as a decline in vanilla prices—have exacerbated the trade. Other animals—especially turtles—are also being killed. The primary consumers are ethnic Chinese who are also involved in the rosewood trade, according to sources who asked not to be named.

Fanamby's Rajaobelina said the only way to curtail the trade is through stronger law enforcement. On paper, lemur traffickers face 2 to 5 years in jail if they are caught, but sentences are rarely carried out. Traffickers and rosewood traders — some of whom enjoy strong ties "transition government" which seized power in 2009 — still operate with impunity in some areas.

"This is not an isolated case," said Rajaobelina.

Russ Mittermeier, a lemur expert and president of the Conservation International, a partner of Fanamby, said that he was "horrified" by the situation.

"The environment should not be the scapegoat of any crisis," he said.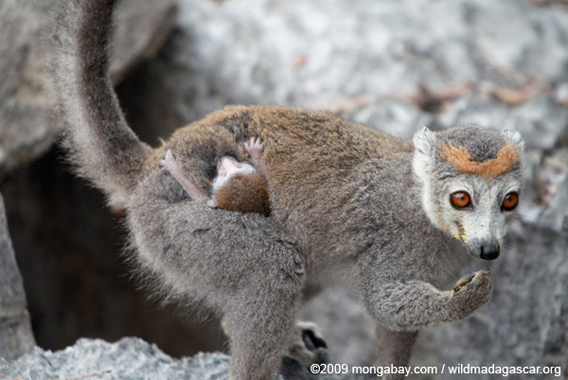 Crowned lemur with baby in Ankarana, Madagascar. Photo by Rhett A. Butler 2009.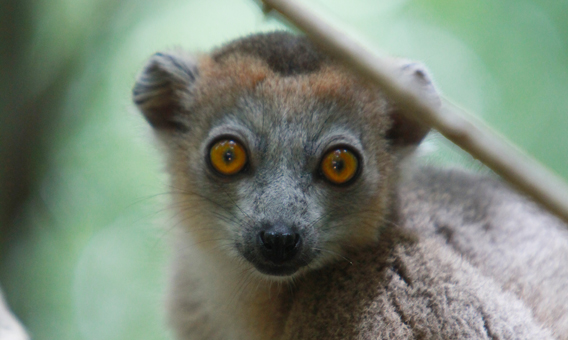 Lemur hunted for the bushmeat trade, image courtesy of Fanamby
Related articles

Coup leaders sell out Madagascar's forests, people


(01/27/2010) Madagascar is renowned for its biological richness. Located off the eastern coast of southern Africa and slightly larger than California, the island has an eclectic collection of plants and animals, more than 80 percent of which are found nowhere else in the world. But Madagascar's biological bounty has been under siege for nearly a year in the aftermath of a political crisis which saw its president chased into exile at gunpoint; a collapse in its civil service, including its park management system; and evaporation of donor funds which provide half the government's annual budget. In the absence of governance, organized gangs ransacked the island's biological treasures, including precious hardwoods and endangered lemurs from protected rainforests, and frightened away tourists, who provide a critical economic incentive for conservation. Now, as the coup leaders take an increasingly active role in the plunder as a means to finance an upcoming election they hope will legitimize their power grab, the question becomes whether Madagascar's once highly regarded conservation system can be restored and maintained.


Appalling photos reveal lemur carnage in Madagascar [warning: graphic images]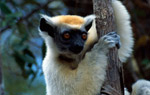 (08/20/2009) New pictures released by Conservation International depict a troubling development in Madagascar: the emergence of a commercial bushmeat market for lemurs. In the aftermath of a March coup that saw Madagascar's president replaced at gunpoint by the capital city's mayor, Madagascar's reserves — especially in the northern part of the country — were ravaged by illegal loggers. Armed bands, financed by foreign timber traders, went into Marojejy and Masoala national parks, harvesting valuable hardwoods including rosewood and ebonies. Without support from the central government — or international agencies that pulled aid following the coup — there was no one to stop the carnage. But now it emerges that timber wasn't the only target.


Lemur hunting persists in Madagascar, rare primates fall victim to hunger

(07/17/2005) While it has been illegal to kill or keep lemurs as pets since 1964, lemurs are hunted where they are not protected by local taboos. Many lemurs are particularly easy targets for hunting because evolution has rendered them ecologically naive in that without natural predators over the majority of their existence, they are less fearful than they should be.












CITATION:
wildmadagascar.org (January 03, 2011). Lemur poaching continues in Madagascar [warning: graphic pictures]. http://news.mongabay.com/2011/0103-lemur_poaching.html




News index | RSS | News Feed | Twitter | Home


---
Advertisements:



WILDMADAGASCAR.ORG
WildMadagascar.org aims to raise interest and awareness in Madagascar >>
T-SHIRTS