Madagascar bans rainforest timber exports following global outcry
Rhett A. Butler, wildmadagascar.org
March 25, 2010


Under mounting pressure over illegal logging of its national parks, Madagascar's transitional government on Wednesday reinstated a ban on rosewood logging and exports.

The decree (no. 2010-141), which prohibits all exports of rosewood and precious timber for two to five years, was announced during a council meeting held yesterday at Ambohitsorohitra Palace in Antananarivo, Madagascar's capital city. Madagascar's Minister of Environment has already proposed a plan to address the illegal timber trade, according to the Madagascar Tribune.

With the export ban in place, the fate of 10,000-15,000 metric tons of rosewood awaiting export remains uncertain. It is also unclear whether illegal loggers and traders will be prosecuted. Nevertheless, groups that have been protesting the resumption in exports of illegally logged timber cautiously welcomed the move.


Rosewood logs.

Precious hardwood logs are tied together with lianas and floated down rivers on rafts made from lighter species as trees. 5-6 lighter logs are needed to float each rosewood log, exacerbating the impact of rosewood extraction.
"The moratorium is a massive victory on the rosewood front," said Derek Schuurman, a tour operator and author who has been a vocal opponent of rosewood trafficking. "Global outcry over rosewood logging obliged the government to take action."

"There is still a lot to do... but we have succeeded on the first step," added Lucienne Wilmé, a French scientist who has been tracking the rosewood trade.

Criticism of rosewood trafficking ratcheted up in last week when Delmas, a French cargo company, resumed timber shipments from Vohemar, a port in northeastern Madagascar where large stockpiles of rosewood are held. Ecological Internet, a Web-based activist group, expanded an email campaign which has sent thousands of messages of protest, while environment groups Global Witness and the Environmental Investigation Agency (EIA) launched a public appeal to the governments of France and Madagascar. The concerns were spotlighted in national and international press, putting pressure on Madagascar's transition government, which sanctioned timber exports at the end of 2009 despite a long-standing ban on rosewood logging.

But questions remain on whether the current government — which seized power during a military coup a year ago — has the will to effectively implement and enforce the moratorium. Some prominent advisers to the administration have been linked to the timber trade.

Andrea Johnson of EIA, an NGO that has been documenting timber trafficking, told mongabay.com that it is too early to say whether the moratorium will effectively address Madagascar's illicit rosewood trade.

"We're hopeful that this moratorium marks a decision by the transition government to consider the long-term value of Madagascar's natural resources and end the uncontrolled exploitation of the forest for quick profit," she wrote via email. "We'd like to believe this is actually the beginning of a new book, not just the start of another chapter in the recent sad story of corruption and plunder of Madagscar's irreplaceable forests."

Rosewood's toll

In the aftermath of a military coup last March, Madagascar's rainforests were pillaged for precious hardwoods, including rosewood and ebony. Tens of thousands of hectares were affected, including some of the island's most biologically diverse national parks: Marojejy, Masoala, and Makira. Illegal logging spurred the rise of a commercial bushmeat trade. Hunters slaughtered rare and gentle lemurs for restaurants. Timber trafficking, which involved armed gangs marauding through national parks, also hurt tourism, a critical source of direct and indirect income for many Malagasy, as the people of Madagascar are known. Rosewood traders intimidated, and in some cases, beat, those who attempted to stop the plunder.





Related articles

Environmental groups call on Delmas to cancel shipment of illegally logged wood from Madagascar

(03/15/2010) Pressure is building on the French shipping company Delmas to cancel large shipments of rosewood, which was illegally logged in Madagascar during the nation's recent coup. Today two environmental groups, Global Witness and the Environmental Investigation Agency (EIA) called on Delmas to cancel the shipment, which is currently being loaded onto the Delmas operated ship named 'Kiara' in the Madagascar port of Vohemar.


How to end Madagascar's logging crisis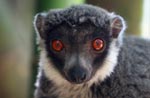 (02/10/2010) In the aftermath of a military coup last March, Madagascar's rainforests have been pillaged for precious hardwoods, including rosewood and ebonies. Tens of thousands of hectares have been affected, including some of the island's most biologically-diverse national parks: Marojejy, Masoala, and Makira. Illegal logging has also spurred the rise of a commercial bushmeat trade. Hunters are now slaughtering rare and gentle lemurs for restaurants.


Satellites being used to track illegal logging, rosewood trafficking in Madagascar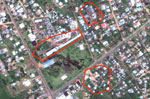 (01/28/2010) Analysts in Europe and the United States are using high resolution satellite imagery to identify and track shipments of timber illegally logged from rainforest parks in Madagascar. The images could be used to help prosecute traders involved in trafficking and put pressure on companies using rosewood from Madagascar.


Coup leaders sell out Madagascar's forests, people


(01/27/2010) Madagascar is renowned for its biological richness. Located off the eastern coast of southern Africa and slightly larger than California, the island has an eclectic collection of plants and animals, more than 80 percent of which are found nowhere else in the world. But Madagascar's biological bounty has been under siege for nearly a year in the aftermath of a political crisis which saw its president chased into exile at gunpoint; a collapse in its civil service, including its park management system; and evaporation of donor funds which provide half the government's annual budget. In the absence of governance, organized gangs ransacked the island's biological treasures, including precious hardwoods and endangered lemurs from protected rainforests, and frightened away tourists, who provide a critical economic incentive for conservation. Now, as the coup leaders take an increasingly active role in the plunder as a means to finance an upcoming election they hope will legitimize their power grab, the question becomes whether Madagascar's once highly regarded conservation system can be restored and maintained.










CITATION:
Rhett A. Butler, wildmadagascar.org (March 25, 2010). Madagascar bans rainforest timber exports following global outcry. http://news.mongabay.com/2010/0325-madagascar_rosewood_ban.html




News index | RSS | News Feed | Twitter | Home


---
Advertisements:



WILDMADAGASCAR.ORG
WildMadagascar.org aims to raise interest and awareness in Madagascar >>
T-SHIRTS