Jeremy Hance
mongabay.com
September 21, 2009
In an effort to push the real President Obama to attend the UN Summit on Climate Change in December, a fake Obama took over on Friday.
Speaking from the US embassy in Bangkok, Thailand, the fake Obama said that he would: "ensure an ambitious, fair and binding global climate treaty. I will make funds available for climate mitigation and adaptation, starting with funds to protect the remaining forests." He promised the world deep cuts in emissions to mitigate the impact of climate change.
Fake Obama was played by Obama look-alike and impersonator, 34 year old Indonesian Ilham Anas, the stunt was coordinated by Greenpeace Southeast Asia as apart of the campaign
TckTckTck
.
"The speech delivered by Faux-bama during today's activity is the promise that climate activists around the world want US President Obama to make in order to put a stop to the global climate crisis," said Tara Buakamsri, campaign manager for Greenpeace South-East Asia.
Fake Obama also stated that he would attend the UN Summit on Climate Change—something activists are pushing the real President of the United States to do.
"This is our chance to build a new future for our children. I will not let this moment pass us by," said the impersonator.
Related articles
Climate Crisis Sparks Radical Response
(09/17/2009) The global political process to counter runaway climate change has become, for practical purposes, irrelevant. None of the currently proposed emissions reductions being seriously considered in policy making are appropriate to meet the severity of the situation. This overwhelming failure on the part of world governments is pushing the rapid unification of environmentalists, activists, scientists, and others to push for direct, immediate change.
Japan throws down gauntlet, vows to cut greenhouse gas emissions 25 percent by 2020
(09/07/2009) The new prime minister of Japan, Yukio Hatoyama, has thrown down the gauntlet to other industrialized nations in the lead-up to the UN Climate Change Summit in Copenhagen this December. He had pledged to cut his nation's greenhouse gas emissions 25 percent from 1990 levels (the set date for the Kyoto Treaty) by 2020.
Political heat rising on climate change, but does the United States feel it?
(09/02/2009) The UN Summit on Climate Change isn't for three months, yet the political temperature has been rising steadily over the summer. The heat is especially focused on the three big players at the summit: China, India, and the United States.
Maldives president tells world: 'please, don't be stupid' on climate change
(09/01/2009) "Please, don't be stupid," Mohamed Nasheed told the world regarding the need to act decisively against climate change. To underlie his message, Nasheed announced that his country will become carbon neutral in ten years.
Environmental disappointments under Obama
(08/24/2009) While the President has been bogged down for the last couple months in an increasingly histrionic health-care debate-which has devolved so far into ridiculousness that one doesn't know whether to laugh or cry-environmental decisions, mostly from the President's appointees have still been coming fast and furious. However, while the administration started out pouring sunshine on the environment (after years of obfuscated drudgery under the Bush administration), they soon began to move away from truly progressive decisions on the environment and into the recognizable territory of playing it safe-and sometimes even stupid.
China moves forward on global warming: top scientists recommend emissions peak in 2030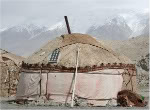 (08/17/2009) In a move that many have seen as a step forward for China in terms of its willingness to combat climate change, the nation's top climatologists have released a report recommending that China begin drawing down greenhouse gas emissions after 2030. The report comes just four months before a widely anticipated global meeting to set up a new international framework to combat climate change in Copenhagen, Denmark.
Ban Ki-Moon: climate change 'greatest collective challenge we face'
(08/10/2009) United Nations Secretary-General Ban Ki-Moon spoke on Monday of the challenges facing the world and singled out climate change as the greatest.