mongabay.com
July 09, 2009
A coalition of environmental groups stepped up efforts to stop Astra Agro Lestari (AAL), an Indonesian palm oil company, from continuing to clear orangutan habitat in Aceh province, Indonesia.

The coalition, which includes Wetlands International, Greenpeace, and more than a dozen other NGOs, has sent a letter Sir Henry Keswick, chairman of Jardine Matheson, owner of AAL. It is asking supporters to sign a petition to send to Jardine Matheson (Jardine's).

The draining and burning the Tripa rainforest, as the peat swamp is known, is illegal under Indonesian law, according to activists. An overflight investigation in June 2009 by Yayasan Ekosistem Lestari, a green group, showed that conversion is ongoing with drainage canals under construction and fires set for land clearing. Some pictures from the fly-over follow.

The forests of Tripa are thought to be home to around 280 critically endangered Sumatran orangutans, or about 4 percent of the global wild population.

Wetlands International says that AAL is ignoring a government moratorium on the clearing of peatlands deeper than three meters. The group also claims that the legally required Environmental Impact Assessment was approved by local institutions or community representatives.

Petition against AAL clearing Tripa forest

Photos and captions from Yayasan Ekosistem Lestari
(see REPORT: FLIGHT OVER AROUND TRIPA PEAT SWAMP (AAL Concession) 10-11 June 2009 [PDF] for background)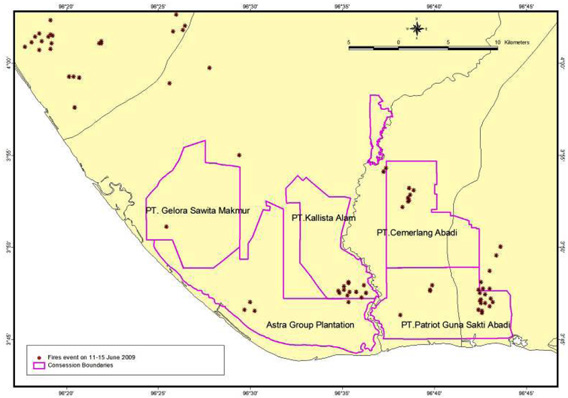 Fires occurrence in Tripa Peat Swamp on plantation concessions during 11 – 15 June 2009. Hot spot locations extracted form FIRMS (Fire Information for Resource Management System - University of Maryland)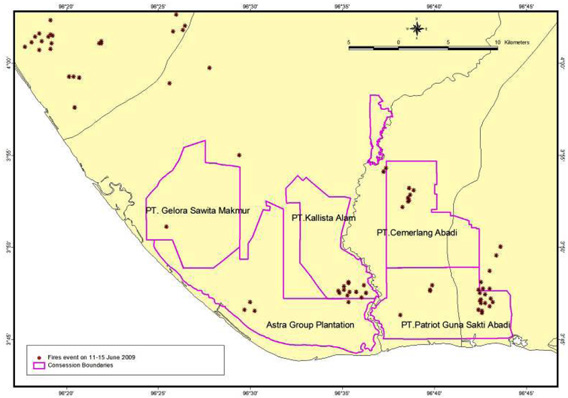 Heavy equipment (excavator) was visible while working on a canal.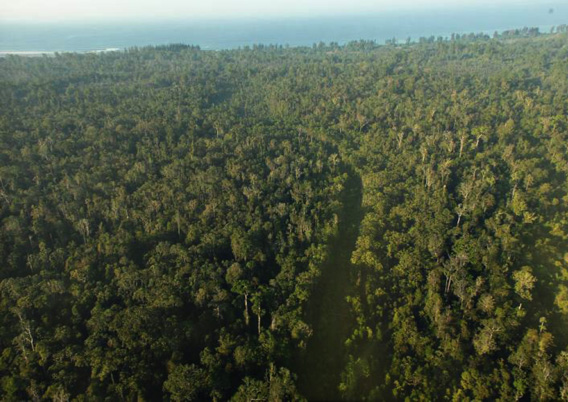 Big canal across the pristine swamp forest.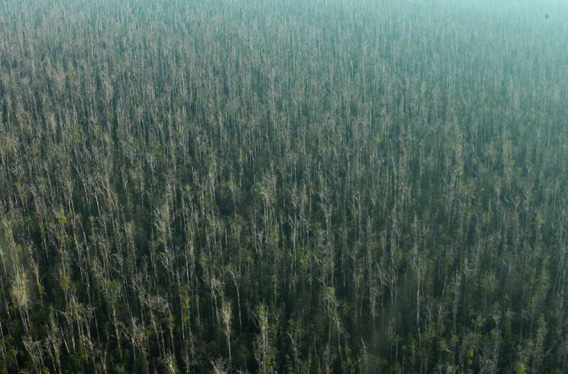 The whitish canopy indicated dying trees. Probably this condition is caused by plantation activities around the swamp forest, such as area drainage or fire burning.

Petition against AAL clearing Tripa forest





Related articles

UK firm plans to log habitat of critically endangered orangutan for palm oil production

(06/23/2009) A Scottish firm has been implicated in funding a plan that would destroy the rainforest habitat of critically endangered orangutans in Sumatra.