Ishan Agarwal describes the Bangalore geckoella and the Rishi Valley geckoella.
Discovery expands the C. collegalensis complex from 3 to 5 species.
Geckos are found in small areas, including forest reserves which provide little protection.
Within the seemingly boundless Mysore Plateau of southern India, the newly-discovered Bangalore geckoella (Cyrtodactylus srilekhae) and Rishi Valley geckoella (Cyrtodactylus rishivalleyensis) pace – centred, unhurried, and only prone to flurries of action when strictly needed.
These two nocturnal, ground-dwelling geckos, described in Zootaxa by Dr. Ishan Agarwal, are members of the Cyrtodactylus collegalensis complex – a group of five species that inhabit seasonal forests across southern and western India. Members of this group are small, rarely measuring more than 60 millimetres (about two and a half inches) from snout to vent, and have smooth scales down their backs. The two new species, however, are unique in colour pattern, mitochondrial DNA and morphometric ratios (the ratios of one body measurement to another).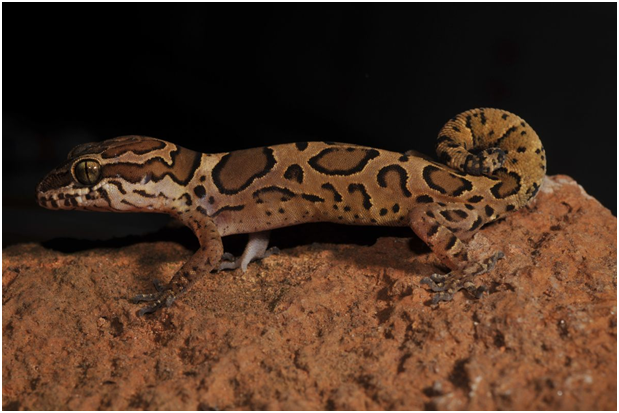 Agarwal, a biologist at Villanova University, Pennsylvania, first spotted the Bangalore geckoella in 2007. His mother, Srilekha Agarwal, was the inspiration behind its name.
"[Her] influence on me ranged from reading me My Family and Other Animals by Gerald Durrell and encouraging (allowing?) me to bring snails from the garden home, to holidays exploring wild places together," he wrote in an email. "This definitely contributed to my becoming a biologist, and I wanted to honour her with something special."
Aptly, the Bangalore geckoella is found near his mother's home.
When he first spotted the gecko, Agarwal grew excited. But at the time the prevailing belief was that Cyrtodactylus collegalensis was a single widespread species distributed from Mumbai to Southern India, instead of five separate species.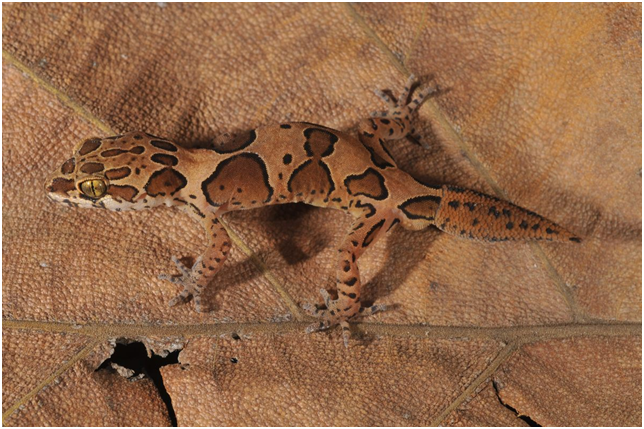 Agarwal also hadn't begun studying geckos specifically. Many more years of work would follow.
In 2010, Agarwal's colleagues spotted the Rishi Valley geckoella during a weekend trip near Rishi Valley. The location eventually gave the new species its name. But the name is also an homage to Agarwal's alma mater, Rishi Valley School.
Agarwal remains mildly piqued he was not the one to spot the species first, having explored the Rishi Valley before.
The process of collecting specimens is rarely a straightforward feat anywhere, and India is no exception. Here, scientists intending to collect specimens are first required to glean various permits from state Forest Departments. Agarwal and his team eventually managed to obtain permits from the Karnataka and Andhra Pradesh Forest Departments – perhaps reflecting the growing inclination of state governments to view scientific research as a key source to how the country manages and conserves its forests.
India's forests are broadly classified into three groups – biosphere reserves, wildlife sanctuaries or national parks, and reserve forests. The British first introduced the concept of reserve forests via the Indian Forest Act of 1878. A complicated process of reservation followed, involving the compensation of pre-existing rights over the proposed reserve forests. To this day, reserve forests are still accorded less protection than their counterparts.
Considering that the two newly-discovered gecko species are endemic to extremely small areas – the Rishi Valley geckoella is known from only a single site in reserve forests, while the Bangalore gecko is known from private land and reserve forests – the conservation implications are stark. The discovery of these new gecko species indicates that peninsular India's reserve forests may be harboring legions of other species endemic to small areas, a vast majority of which could be completely unknown to science.
"If a single hill or patch of forest is destroyed by quarrying or development," Agarwal warned, "we may lose a unique species, found nowhere else."
Citations:
Agarwal, I. (2016). Two new species of ground-dwelling Cyrtodactylus (Geckoella) from the Mysore Plateau, south India. Zootaxa, 4193(2), 228. doi:10.11646/zootaxa.4193.2.2
Macura, B., Zorondo-Rodríguez, F., Grau-Satorras, M., Demps, K., Laval, M., Garcia, C. A., & Reyes-García, V. (2011). Local Community Attitudes toward Forests Outside Protected Areas in India. Impact of Legal Awareness, Trust, and Participation. Ecology and Society, 16(3). doi:10.5751/es-04242-160310