The Malaysian government is taking another look at building a hugely controversial coal-fired plant in the Bornean state of Sabah, a proposal that was thrown out in 2011 due to a large-scale grassroots movement. The 300 megawatt coal plant would have been built in Lahad Datu on the edge of a wildlife reserve and the state's renowned coral reefs. Reportedly, the government is now considering building the same plant only further south in Tawau, which also lies on the coast.
"We are shocked to hear that the federal government is still considering a coal plant as part of the energy mix for Sabah, this time in Tawau," Cynthia Ong, the head of Land Empowerment Animals People (LEAP), a local NGO that was apart of a larger coalition that opposed the plant the last time around, dubbed Green SURF.
Mahdzir Khalid, the Deputy Minister of Energy, Green Technology and Water, revealed that the coal plant was on the table again this week as the government works to fix power supply problems in the region. He further blamed NGO leaders for the state's "power supply problem."
However, during the fight over the coal plant Green SURF released an Energy Options Report for the state.
"We found that energy efficiency, biofuels, hydropower, and geothermal provide immediate advantages for the region over fossil fuels, and that in time both solar and ocean energy could provide even more energy than coal, while building jobs and a clean environment," the author of the report Daniel Kammen told mongabay.com in 2010. Kammen is the director of the Renewable and Appropriate Energy Laboratory (RAEL) at the University of California Berkeley.
At the time, the Green SURF coalition warned that the coal plant could devastate coral reefs and fisheries, threaten rainforests with coal mining, contribute to climate change, spread toxic pollution, and undercut Sabah's image as a green tourist destination.
"If the Ministry is bent on proceeding with this project, it can expect another round of opposition, not just locally but regionally and internationally," Ong noted.

Aerial view of rainforest in Sabah. Photo by: Rhett A. Butler.
Related articles
After defeating coal plant, Borneo hosts renewable energy meeting
(10/31/2012) Last year, a coalition of environmentalists and locals won a David-versus-Goliath battle against a massive coal plant in the Malaysian state of Sabah on Borneo. After facing a protracted campaign—including expert analysis of green energy options for Sabah—the state government announced it was scuttling plans to build the coal plant on a beach overlooking the Coral Triangle. Now, victorious grassroots campaigners are hosting the inaugural meeting of the Southeast Asia Renewable Energy People's Assembly (SEAREPA), bringing 80 organizations together to discuss green energy options across southeast Asia.
Photo gallery: Borneo paradise saved from beachside coal plant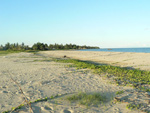 (02/22/2011) Last week the Malaysian government announced it had canceled a plan to build a coal-fired plant in the state of Sabah. The coal plant would have rested on a beach overlooking the Coral Triangle, one of the ocean's most biodiverse ecosystems, and 20 kilometers from Tabin Wildlife Reserve, a rainforest park home to endangered orangutans, Sumatran rhinos, Bornean elephants, and thousands of other species. The cancellation followed a long campaign by a group of environmental and human right organizations dubbed Green SURF (Sabah Unite to Re-power the Future), which argued that the coal plant would have imperiled ecosystems, ended artisanal fishing in the area, hurt tourism, and tarnished Sabah's reputation as a clean-green state.
Environmentalists and locals win fight against coal plant in Borneo
(02/16/2011) Environmentalists, scientists, and locals have won the battle against a controversial coal plant in the Malaysian state of Sabah in northern Borneo. The State and Federal government announced today that they would "pursue other alternative sources of energy, namely gas, to meet Sabah's power supply needs." Proposed for an undeveloped beach on the north-eastern coast of Borneo, critics said the coal plant would have threatened the Coral Triangle, one of the world's most biodiverse marine ecosystems, and Tabin Wildlife Reserve, home to Critically Endangered Sumatran rhinos and Bornean orangutans. Local fishermen feared that discharges from the plant would have imperiled their livelihood.
Despite strong local opposition, Malaysia to push forward on second-hand coal plant in Borneo
(11/26/2010) Despite strong local opposition, a Malaysian utility company will resubmit a detailed environmental impact assessment (DEIA) for a coal plant in Sabah, on the island of Borneo, according to Green SURF, a coalition of Malaysian environmental groups. The plant—twice relocated due to opposition and environmental concerns—had earlier been rejected due to gross errors in the original DEIA.
Allegations abound: are nepotism and corruption behind the Sabah coal plant?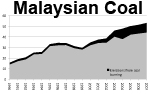 (08/25/2010) Allegations of government corruption and corporate kick-backs are swirling around a planned 300 MW Chinese coal plant in the Malaysian state of Sabah. While the plan to build the coal plant in Lahad Datu Bay has come up against strong and unrelenting grassroots opposition, the federal government continues to turn a deaf ear to opposition, arguing that the energy plant is necessary to power Sabah and stop blackouts. However, critics say the coal plant—which is to be built on the edge of the Coral Triangle and 20 kilometers from Tabin Wildlife Reserve—will damage fish stocks with chlorine and thermal discharges, upend the lives of locals dependent on fishing, and devastate eco-tourism in the region. In addition, the coal plant goes directly against Prime Minister Najib Tun Razak's agreement at Copenhagen to reduce the country's carbon emission intensity by 40 percent by 2020.
Malaysia preparing to take big step backward on energy policy
(08/13/2010) I write to you as a deeply concerned and saddened citizen of Malaysia. For most of the 45 years of my life, I have been proud to be Malaysian. Recently, I have become heartbroken to be Malaysian. I am profoundly grateful to write this with the support of both my local communities in Sabah, Malaysian Borneo and California, U.S.A., and a larger world community. That said, I take full ownership of and sole responsibility for the views articulated in this letter; I express them from my stand as a mother, an earth citizen and a leader.
Environmental assessment for Borneo coal plant riddled with errors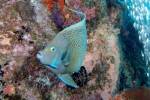 (08/03/2010) The Detailed Environmental Impact Assessment (DEIA) for a proposed coal plant in Sabah is full of holes, according to activists with the organization Green SURF (Sabah Unite to Re-Power the Future), which opposes the plant. The official environmental report from Lahad Datu Energy lists species not endemic to Borneo, mistakes the nearest ecosystem to the coal plant, and confuses indigenous groups. Even more seriously, the DEIA leaves out information on the coal plant's specifics and possible 'green' alternatives.
Fishermen express doubts about coal plant overlooking their fishing grounds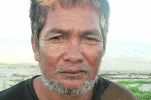 (06/13/2010) Local fishermen in the Malaysian state of Sabah are uncertain of their future, if the government pushes ahead to build a 300 megawatt coal power plant. They have been told they will be moved from their current seaside village to one deeper inland, and while the coal plant will provide manual labor work in its building stages, the fishermen express doubt about the impacts over the long-term effects of the coal plant on their livelihood. "Someone mentioned that maybe we have to move to Sungai Merah, which is quite far from our village. We are also worried because Sungai Merah is not next to the sea like [our village] is," local fishermen, Ali Hia, told Green SURF and Save Sandakan members—two local organizations opposed to the coal plant—who recently visited the seaside village of Kampung Sinakut, site of the proposed coal plant.