Carbon credits generated from protecting thousands of hectares of endangered rainforest in northeastern Madagascar have now been certified for sale, reports the Wildlife Conservation Society (WCS), the project's main organizer. The development represents the first time that credits generated by African government-owned project have been put on the voluntary carbon market.
The Makira REDD+ Project aims to protect 400,000 hectares of forest in a part of Madagascar that has suffered from illegal rosewood logging. Backers estimate the initiative will prevent emissions of 32 million tons of carbon dioxide over the next 30 years, or roughly the annual emissions of the state of Montana. More importantly, the project will help protect some 20 species of lemurs, including more than a dozen at-risk species, while creating new economic opportunities for locals living in and around the park, according to WCS.
"Along with its benefits to wildlife, the sale will directly benefit local communities living around the protected area by allocating 50 percent of the net revenues of carbon sales to improve local infrastructure, provide health and education services, and support training, inputs, and technical assistance for sustainable agriculture," said the group in a statement. WCS is charged with implementing the project.

Rainforest in nearby Masoala National Park, Madagascar. Photo by Rhett A. Butler
The Makira REDD+ Project was conceived before the March 2009 coup that displaced Madagascar's democratically-elected president from power. The coup cut off the flow of critical conservation funds, spurring an orgy of illegal logging and poaching in Makira and the neighboring protected areas of Masoala and Marojejy. While some of the illegal logging and rosewood smuggling was linked to political officials who took power after the coup, the activity has since slowed dramatically, offering opportunities to strengthen conservation efforts in the region, including bolstering the Ministry of Environment and Forests, whose staff made heroic efforts to stave off illegal logging during the worst of the 2009 political crisis.
Accordingly, Madagascar's Secretaire General of the Ministry of Environment and Forests welcomed the milestone validation and verification under the Verified Carbon Standard (VCS).
"Green growth is the fruit of a green economy within the context of sustainable development realized through the implementation of an appropriate management of natural resources and the valuing of biodiversity," said Pierre Manganirina Randrianarisoa in a statement. "Thus, the sale of carbon stored in the protected forests of Makira Natural Park provides a significant financial opportunity for Madagascar."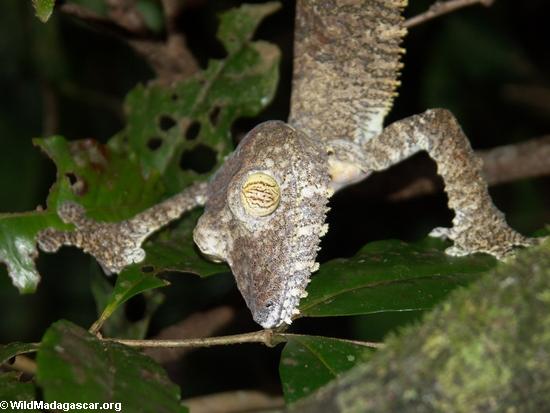 Uroplatus gecko in neighboring Masoala National Park, Madagascar. Photo by Rhett A. Butler
The Makira REDD+ Project is run by the Makira Carbon Company, a non-profit subsidiary of WCS. The project is part of Code REDD, a bloc of REDD+ projects that set high standards for conserving biodiversity and supporting local livelihoods. Code REDD aims to create a class of premium REDD+ offsets to set their credits apart from those generated by less stringent and more controversial projects.
WCS president and CEO Cristián Samper says the Makira project sets a good example for what REDD+ can deliver for conservation in developing countries like Madagascar.
"This sale is a major step forward for the Government of Madagascar in advancing the use of carbon credits to fight climate change while protecting biodiversity and human livelihoods," said Samper. "WCS congratulates Madagascar and is proud to partner with them on the Makira REDD+ project."
"The sale of these carbon credits has triple bottom-line benefits; it helps wildlife, local people, and fights climate change," added Todd Stevens, Vice President of the Makira Carbon Company.

Rainforest in neighboring Masoala National Park, Madagascar. Photo by Rhett A. Butler
Related articles
Deforestation in key Madagascar park accelerated after 2009 coup d'etat, finds satellite analysis
(03/18/2013) Deforestation and forest disturbance in Madagascar's largest national park increased significantly less than a year after a coup displaced the country's democratically-elected president in 2009, finds a new study that analyzed forest cover in Masoala National Park.
How to end Madagascar's logging crisis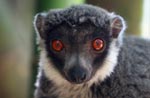 (02/10/2010) In the aftermath of a military coup last March, Madagascar's rainforests have been pillaged for precious hardwoods, including rosewood and ebonies. Tens of thousands of hectares have been affected, including some of the island's most biologically-diverse national parks: Marojejy, Masoala, and Makira. Illegal logging has also spurred the rise of a commercial bushmeat trade. Hunters are now slaughtering rare and gentle lemurs for restaurants.
Satellites being used to track illegal logging, rosewood trafficking in Madagascar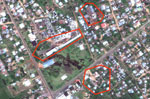 (01/28/2010) Analysts in Europe and the United States are using high resolution satellite imagery to identify and track shipments of timber illegally logged from rainforest parks in Madagascar. The images could be used to help prosecute traders involved in trafficking and put pressure on companies using rosewood from Madagascar.
Coup leaders sell out Madagascar's forests, people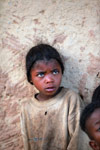 (01/27/2010) Madagascar is renowned for its biological richness. Located off the eastern coast of southern Africa and slightly larger than California, the island has an eclectic collection of plants and animals, more than 80 percent of which are found nowhere else in the world. But Madagascar's biological bounty has been under siege for nearly a year in the aftermath of a political crisis which saw its president chased into exile at gunpoint; a collapse in its civil service, including its park management system; and evaporation of donor funds which provide half the government's annual budget. In the absence of governance, organized gangs ransacked the island's biological treasures, including precious hardwoods and endangered lemurs from protected rainforests, and frightened away tourists, who provide a critical economic incentive for conservation. Now, as the coup leaders take an increasingly active role in the plunder as a means to finance an upcoming election they hope will legitimize their power grab, the question becomes whether Madagascar's once highly regarded conservation system can be restored and maintained.