In a large room that used to house aquatic mammals at the Minnesota Zoo, Erik Runquist holds up a vial and says, "Here are its eggs." I peer inside and see small specks, pale with a dot of brown at the top; they look like a single grain of cous cous or quinoa. Runquist explains that the brown on the top is the head cap of the larva, a fact that becomes more clear under a microscope when you can see the encased larva squirm. I'm looking at the eggs of a Poweshiek skipperling, a species that is more imperiled than pandas, tigers, or bluewhales. Once superabundant, only several hundred Poweshiek skipperlings may survive on Earth today and the eggs I'm looking at are the only ones in captivity.
In case you haven't heard of it—and I hadn't until I met with staff at the Minnesota zoo—the Poweshiek skipperling (Oarisma poweshiek) is a butterfly, native to virgin tallgrass prairie of the Upper Midwest in the U.S. and just over the border in Manitoba, Canada. Various types of prairie, as the American temperate grasslands are known, once covered much of middle portion of North America from Texas in the south to the southern edge of the Canada's boreal forest. But with arrival of hundreds of thousands of settlers, the ecosystem was entirely transformed in just a few decades: the invention of a special steel plow in 1837 led to the vast conversion of prairie to farmland. Mass destruction of prairie animals, most famously the bison, also contributed to the decline. And today, North America's prairie is one of the most imperiled ecosystems in the world: less than 1 percent of the world's tallgrass prairie survives and most of this in small, fragmented patches.
Not surprisingly, the fate of the Poweshiek skipperling, which is named after a county in Iowa where it was initially discovered (but is now entirely gone), has been tied to the fate of the tallgrass prairie. With the loss of its habitat, the Poweshiek skipperling declined too. Once among the most common butterflies found in the prairie, populations plummeted. But the little insect held on in prairie fragments across its ranges for over a century. Then something happened: beginning in 2001 these remaining populations began to wink out, one-by-one. The Poweshiek vanished entirely from Minnesota, Iowa, North Dakota and South Dakota, and it's only holding on by a thread in two U.S. states, Wisconsin and Michigan, as well as Manitoba. What happened in the last decade remains a mystery.

The Poweshiek skipperling in native habitat. Photo by: Erik Runquist/Minnesota Zoo.
"Beyond the initial loss and fragmentation of the prairie that dramatically reduced their overall range and isolated them in little pockets, it is not entirely clear what caused their declines," Runquist explains. "Our great partners have been researching causes for these declines for years, and many candidate threats have been suspected, but there are yet not definitive universal answers."
Possible culprits include pesticides from nearby agricultural fields, over-zealous prescribed burning, livestock grazing, invasive plants, inbreeding, disease, or climate change. A drought last year in the Upper Midwest, which some believe was worsened by climate change, has made the situation even worse, according to Runquist.
"Region-wide effects like drought certainly are important, but many of the issues are probably also local," Runquist notes. "Instead of vast oceans of continuous prairie stretching on for hundreds of miles, the remaining prairie must now be viewed as individual islands with their own histories and own problems."
But whatever the smoking gun is, Tara Harris, the Director of Conservation at the Minnesota Zoo, says that "habitat loss set the stage for this."
Now, conservationists are in a race against time to establish a breeding population in captivity in order to prevent the species' global extinction.
"No one has ever gotten them to breed in human care," explains Harris, who under her tenure has pushed the Minnesota Zoo to fund and support local conservation work as well as global.
Every year the Minnesota zoo team along with several U.S. and Canadian conservation partners (see below), gathers eggs from a few Poweshiek skipperlings in the wild in order to study their reproductive cycles and work on establishing an insurance population at the zoo.

Hole-in-the-Mountain reserve has lost the Poweshiek. This is a nature reserve founded by the Nature Conservancy in southwest Minnesota. Photo by: Erik Runquist/Minnesota Zoo.
Butterflies have complex life histories—making captive breeding difficult—and the Poweshiek skipperling is no exception. Adult Poweshieks emerge from their chrysalis around late June and have about two weeks to mate and lay eggs on prairie grasses before perishing. In seven to ten days, tiny caterpillars (about 1.5 millimeters) emerge from the eggs. After a few months of feeding on the prairie grass, the caterpillars grow over six times their original size. Then, winter sets in.
"As the grasses go dormant for the winter, the caterpillars move down to the base of the plant where they spend the winter. Unlike some other skippers (like the Dakota skipper), they do not build silken shelters to hide in," Runquist explains. "Instead, these little green caterpillars are hardy true Minnesotans and just spend the winter covered in snow. To cope with sub-freezing temperatures, many cold climate butterflies produce antifreeze in their hemolymph that is quite similar chemically to the antifreeze in your car."
For over four months, the caterpillars cling to a single blade of prairie grass—unsheltered—surviving dense snow cover and sub-zero temperatures. Tara Harris says "[it's] amazing what they endure in winter."
Once the snow melts and temperatures warm, the caterpillars become active again feeding until early summer. Then they form a chrysalis. After ten days of what Runquist calls "radical transformation and metamorphosis," the adult butterflies emerge to mate, lay their eggs, and die. But those new eggs on the prairie grass begin the cycle anew.
The complicated life cycle makes butterflies like the Poweshiek important indicators of environmental health, according to Runquist.
"Being herbivorous insects, butterfly caterpillars are heavily influenced by plant quality, and conditions that produce poor plant quality create small, unhealthy caterpillars that are then more susceptible to disease, predation, and severe weather. In general terms, butterfly abundance tracks climate, and numerous peer-reviewed studies have used butterflies to demonstrate some of the biological effects of climate change," Runquist notes pointing to recent research showing that butterflies are emerging at different times and moving ranges due to the warming of the planet.

Erik Runquist holding a regal fritillary, another prairie butterfly in decline. Photo by: Jeremy Hance.
But "the most interesting example of butterflies as environmental indicators occurred following the Fukushima nuclear disaster," says Runquist. "One year after the disaster, a common butterfly (that has two generations a year) developed an incredible amount of mutations, including extra appendages in the wrong places, wing and eye deformations, and deviant asymmetrical spot patterns. The key is that these mutations occurred in areas where radiation levels were deemed to be low enough to be safe for human exposure. Clearly, the radius of environmental problems away from the reactors was larger than the human-affected range."
So, the fact that Poweshieks are disappearing from even intact prairie habitat is unsettling conservationists and environmentalists. Making the situation even worse: butterflies are important pollinators. While Poweshieks survive only a couple weeks as butterflies, during their lives they carry the pollen of prairie plants to-and-fro.
"These butterflies are a canary in the coal mine," says Tara Harris, "indicating that something is seriously wrong."
But it's not just the Poweshieks that are in decline. Pollinating insects, like butterflies and bees, are vanishing in many parts of the world where monitoring is active. Other butterflies that share the tallgrass prairie with Poweshieks, like Dakota skipper (Hesperia dacotae) and regal fritillary (Speyeria idalia), are in decline, and the Minnesota Zoo is expanding its conservation breeding program to aid these species as well. Meanwhile the iconic monarch butterfly (Danaus plexippus) has fallen to its lowest population yet recorded—with blame being placed on loss of food sources, GMO crops, and pesticides. Further afield, a recent study found that butterflies in Europe's grasslands have been cut in half since the 1990s.
More widely known is the decline of bee populations, known as colony collapse disorder (CCD); while scientists have yet to find a smoking gun for the collapse, they have highlighted the probably impacts of habitat loss, disease, and pesticides. Most recently, a number of high-profile studies have found links between neonicotinoid pesticides and bee losses. The growing research has pushed the EU to ban the use of neonicotinoid pesticides, which first came on the market in the 1990s, on specific crops for two years.
"The plight of the Poweshiek skipperling is certainly a troubling story but it should not be viewed in vacuum as a single species problem. It may be the most endangered butterfly of the tallgrass prairie teetering on the edge of global extinction, but it is certainly not the only one to have suffered severe declines at local and global levels," Runquist says, adding he would "not be surprised" if the same unknown factors behind the decline of the Poweshiek was also driving the decline of other butterfly species.

Erik Runquist looking for butterflies in Glacial Lakes State Park, Minnesota. This is one of the places where Poweshieks have disappeared recently. Photo courtesy of Erik Runquist.
Despite being on the very edge of extinction, the Poweshiek skipperling is not yet protected by the U.S. federal government. It was listed as a Candidate Species for the Endangered Species Act (ESA) in 2011 in the U.S. Many species have remained on the candidate list for decades and some have even gone extinct while waiting approval, but the government appears to be moving quickly on the Poweshiek with a decision expected by the end of September. In Canada, the Poweshiek is currently listed as Threatened federally, and as Endangered in Manitoba.
The species has also not been evaluated by the IUCN Red List, the global assessor of the world's species. While the IUCN has evaluated nearly 100 percent of the world's mammals, birds, and amphibians, it has assessed less than half of one percent percent of the world's insects largely due to lack of data and research. But even some insects that are known to be imperiled, like the Poweshiek, do not appear on the list.
Such facts might make one give up hope for the Poweshiek. Certainly, being small, brown, and little-known, this butterfly could well have vanished without much attention like so many other decidedly non-"charismatic" species. However, the Poweshiek has managed to secure a fair number of conservation champions: people who are dedicating time, funds, and energy into making sure this tiny butterfly doesn't vanish without a fight. It's plight has also been reported in a full-page spread in Minnesota's largest newspaper, on Minnesota Public Radio, in numerous Canadian outlets, and even in the Wall Street Journal. Maybe the Poweshiek skipperling is not just a warning of environmental degradation, but also a hopeful sign that the world is beginning to wake up to the importance of the little things (i.e. the insects) that underpin our ecosystems.
After viewing the grain-sized eggs, Runquist takes me behind the scenes at the Aveda Butterfly Garden where the zoo is housing the few, short-lived adult Poweshieks. Currently, each individual has its own little pen, complete with prairie grass. In a few days, he plans to put males and females together to see if history can be made.
Partners in the effort to save Poweshiek skipperlings and other prairie butterflies include the U.S. Fish and Wildlife Service, the Minnesota Department of Natural Resources (DNR), Michigan DNR, Wisconsin DNR, Manitoba Conservation and Water Stewardship, The Nature Conservancy, Nature Conservancy of Canada, Milwaukee Public Museum, University of Michigan-Dearborn, and the Sisseton Wahepton Oyate.
PHOTOS OF PRAIRIE BUTTERFLIES' LIFECYCLE

Poweshiek skipperling eggs in vial. Photo by: Jeremy Hance.

Poweshiek skipperling eggs on a penny. Photo by: Erik Runquist/Minnesota Zoo.

Dakota skipper caterpillar hatches out of its egg. Photo by: Erik Runquist/Minnesota Zoo.

Prairie butterfly caterpillar hatchlings face off against a penny. On the upper left: Dakota skipper. Upper right: Poweshiek skipperling. Photo by: Erik Runquist/Minnesota Zoo.

After ten months the Poweshiek caterpillar has grown dramatically. Photo by: Erik Runquist/Minnesota Zoo.

Caterpillars emerge from chrysalis as butterflies. This Poweshiek skipperling was reared at the Minnesota Zoo. Photo by: Erik Runquist/Minnesota Zoo.

Mating regal fritillaries hopefully start the process all over again. Photo by: Erik Runquist/Minnesota Zoo.
Related articles
Florida declares two butterfly species extinct as pollinator crisis worsens
(08/01/2013) Conservationist's faced a crushing blow last month as two butterfly species native to Florida were declared extinct.
'Occasionally, these types of butterflies disappear for long periods of time but are rediscovered in another location,' said Larry Williams, U.S. Fish and Wildlife state supervisor for ecological services. We think it's apparent now these two species are extinct.'
Habitat loss and pesticides causing decline in Europe's butterflies
(07/31/2013) Europe's grassland butterfly population has plummeted in the past two decades, new research published on Tuesday shows, with a near halving in the numbers of key species since 1990.
Losing our monarchs: iconic monarch butterfly down to lowest numbers in 20 years
(07/15/2013) In the next few months, the beating of fragile fiery orange and black wings will transport the monarch butterfly south. But the number of monarch butterflies (Danaus plexippus) reaching their final destination has steadily declined, dropping to its lowest level in two decades last winter, according to a recent survey.
Losing just one pollinator species leads to big plant declines
(07/22/2013) A shocking new study finds that losing just one pollinator species could lead to major declines in plant productivity, a finding that has broad implications for biodiversity conservation. Looking at ten bumblebee species in Colorado alpine meadows, two scientists found that removing a single bee species cut flower seed production by one-third. Pollinators worldwide are in major trouble as they are hit by habitat loss, pesticides, disease and other impacts. In fact, the EU has recently banned several pesticides that have been linked to the global bee decline.
EU labels another pesticide as bad for bees
(06/18/2013) A widely used insect nerve agent has been labelled a "high acute risk" to honeybees by the European Food Safety Authority (EFSA). A similar assessment by the EFSA on three other insecticides preceded the suspension of their use in the European Union.
U.S. loses nearly a third of its honey bees this season
(05/09/2013) Nearly a third of managed honeybee colonies in America died out or disappeared over the winter, an annual survey found on Wednesday. The decline—which was far worse than the winter before—threatens the survival of some bee colonies. The heavy losses of pollinators also threatens the country's food supply, researchers said. The US Department of Agriculture has estimated that honeybees contribute some $20bn to the economy every year.
Europe bans pesticides linked to bee collapse
(04/29/2013) The EU has banned three neonicotinoid pesticides (imidacloprid, clothianidin and thiamethoxam) linked to the decline of bees for two years. The ban will apply to all flowering crops, such as corn, rape seed, and sunflowers. The move follows a flood of recent studies, some high-profile, that have linked neonicotinoid pesticides, which employ nicotine-like chemicals, to the widespread decline of bees seen both in Europe and North America.
Domesticated bees do not replace declining wild insects as agricultural pollinators
(04/03/2013) Sprinkled with pollen, buzzing bees fly from one blossom to another, collecting sweet nectar from brilliantly colored flowers. Bees tend to symbolize the pollination process, but there are many wild insects that carry out the same function. Unfortunately, wild insect populations are in decline, and, according to a recent study, adding more honey bees may not be a viable solution.
Common pesticides disrupt brain functioning in bees
(03/27/2013) Exposure to commonly used pesticides directly disrupts brain functioning in bees, according to new research in Nature. While the study is the first to record that popular pesticides directly injure bee brain physiology, it adds to a slew of recent studies showing that pesticides, especially neonicotinoids, are capable of devastating bee hives and may be, at least, partly responsible for on-going Colony Collapse Disorder (CCD).
EU pushes ban on pesticides linked to bee downfall
(02/05/2013) Following a flood of damning research on the longterm impact of neonicotinoid pesticides on bee colonies, the EU is proposing a two year ban on the popular pesticides for crops that attract bees, such as corn, sunflower, oil seed rape, cotton. The proposal comes shortly after European Food Safety Authority (EFSA) released a report that found neonicotinoid pesticides posed a "number of risks" to bees.
New study adds to evidence that common pesticides decimating bee colonies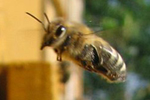 (10/24/2012) The evidence that common pesticides may be partly to blame for a decline in bees keeps piling up. Several recent studies have shown that pesticides known as "neonicotinoid" may cause various long-term impacts on bee colonies, including fewer queens, foraging bees losing their way, and in some cases total hive collapse. The studies have been so convincing that recently France banned the use of neonicotinoid pesticides. Now a new study finds further evidence of harm caused by pesticides, including that bees who are exposed to more than one chemical, i.e. neonicotinoid and pyrethroid, were the most vulnerable.
After damning research, France proposes banning pesticide linked to bee collapse
(06/04/2012) Following research linking neonicotinoid pesticides to the decline in bee populations, France has announced it plans to ban Cruiser OSR, an insecticide produced by Sygenta. Recent studies, including one in France, have shown that neonicotinoid pesticides likely hurt bees' ability to navigate, potentially devastating hives. France has said it will give Sygenta two weeks to prove the pesticide is not linked to the bee decline, known as Colony Collapse Disorder (CCD).
Organic yields lag behind industrial farming, but that's not the whole story
(04/26/2012) In general, industrial agriculture beats organic farming in yields, according to a comprehensive new study in Nature. The study adds new data to the sometimes heated debate of organic versus conventional farming. Proponents of organic farming argue that these practices are environmentally friendly, sustainable over the long-term, and provide a number of social goods. However, critics argue that organic farming requires more land, thereby increasing global deforestation, which offsets any other environmental benefits of organic food production. At stake is whether organic or conventional is capable of feeding the world's seven billion people (and rising), including increasing demand for energy-intensive foods like meat in the developing world.
Researchers recreate bee collapse with pesticide-laced corn syrup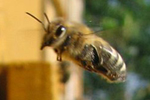 (04/05/2012) Scientists with the Harvard School of Public Health (HSPH) have re-created the mysterious Colony Collapse Disorder in several honeybee hives simply by giving them small doses of a popular pesticide, imidacloprid. Bee populations have been dying mysteriously throughout North America and Europe since 2006, but the cause behind the decline, known as Colony Collapse Disorder, has eluded scientists. However, coming on the heels of two studies published last week in Science that linked bee declines to neonicotinoid pesticides, of which imidacloprid is one, the new study adds more evidence that the major player behind Colony Collapse Disorder is not disease, or mites, but pesticides that began to be widely used in the 1990s.
Smoking gun for bee collapse? popular pesticides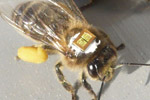 (03/29/2012) Commonly used pesticides may be a primary driver of the collapsing bee populations, finds two new studies in Science. The studies, one focused on honeybees and the other on bumblebees, found that even small doses of these pesticides, which target insect's central nervous system, impact bee behavior and, ultimately, their survival. The studies may have far-reaching repercussions for the regulation of agricultural chemicals, known as neonicotinoid insecticides, that have been in use since the 1990s.