The fate of the most biodiverse rainforest on Earth has been decided: it will be drilled for oil.
On Thursday Ecuadorian President Rafael Correa said he has abandoned a plan that would have prohibited oil extraction from Yasuni National Park in Eastern Ecuador in exchange for payments to leave the crude in the ground. Correa had sought $3.6 billion in contributions — equivalent to roughly half the value of the 846 million barrels of oil estimated to lie under the rainforest reserve — but managed to raise only $13 million in actual cash since the Yasuni ITT Initiative concept was first presented in 2007. Contributions came mostly from private donors and the U.N.
The failure to attract intergovernmental institutions and governments was effectively a nail in the coffin for the ambitious concept, which banked on the desire of Western governments to keep 407 million metric tons of carbon dioxide out of the atmosphere while protecting an area of forest that scientists say may be the richest in the Amazon. The biggest setback came in June 2011 when Germany pulled out of a $50 million commitment to the program. Since then, progress on the initiative has largely stalled. A chief stumbling block has been concern over how Ecuador would use the funds generated under the initiative.
Correa says he will now propose opening up to one percent of Yasuni to oil exploration.

Gas flaring near Yasuni. NGOs, individuals, foundations, governments, and NGO's pledged some $330 million to the initiative, but only $13 million had been deposited by the time Correa quashed the proposal. The Ecuadorian president had sought $3.6 billion. Photo by Jeremy Hance
Environmentalists fear that oil development in the park could follow the path of operations in neighboring areas, which have caused large-scale pollution and are the target of a multi-billion-dollar lawsuit against Chevron, whose subsidiary Texaco operated in the region for nearly 30 years.
High oil prices are driving interest in the Amazon beyond eastern Ecuador. According to research by the Amazonian Network of Georeferenced Socio-Environmental Information (RAISG), some 108 million hectares are currently under concession for oil and gas exploration and extraction in the Amazon.
Related articles
Is it possible to reduce the impact of oil drilling in the Amazon rainforest?
(05/02/2013) Oil extraction in the Amazon rainforest has been linked to severe environmental degradation — including deforestation and pollution — which in some areas has spurred violent social conflict. Yet a vast extent of the Colombian, Peruvian, Ecuadorian, Bolivian, and Brazilian Amazon is currently under concession for oil and gas exploration and production. It seems clear that much of this hydrocarbon development is going to proceed whether environmentalists and human rights groups like it or not.
Unique program to leave oil beneath Amazonian paradise raises $300 million
(11/26/2012) The Yasuni-ITT Initiative has been called many things: controversial, ecological blackmail, revolutionary, pioneering, and the best chance to keep oil companies out of Ecuador's Yasuni National Park. But now, after a number of ups and downs, the program is beginning to make good: the Yasuni-ITT Initiative has raised $300 million, according to the Guardian, or 8 percent of the total amount needed to fully fund the idea.
Pictures of Yasuni, Ecuador's rainforest gem
(04/27/2012) In late 2010, mongabay.com reporter Jeremy Hance traveled to Yasuni National Park, arguably the most biodiverse place on the planet and home to a unique initiative to save a rainforest by asking the international community to pay to keep oil in the ground. Researchers have found more tree species in a single hectare in Yasuni National Park than in all of the U.S. and Canada combined. Yasuni also contains the highest biodiversity of reptiles and amphibians in the world with 271 species. But insects trump them all: entomologist Terry Erwin has estimated that a single hectare of rainforest in Yasuni may contain as many as 100,000 unique insect species.
Yasuni ITT: the virtues and vices of environmental innovation
(12/07/2011) As the 17th Conference of the Parties to the United Nations Framework Convention on Climate Change (UNFCCC) is taking place in Durban, Ecuador has embarked on the development of a project presented as highly innovative. This project targets Yasuni National Park, which has been protected since 1979. Yasuni is home to several indigenous peoples and is a biodiversity hotspot. But it so happens that the park also sits atop a vast oil field of 846 million barrels, representing about 20 percent of the country's oil reserves. The acronym Yasuni ITT stands for Ishpingo-Tambococha-Tiputinin, which are the names of three potential zones for oil extraction.
New map reveals the most biodiverse place on Earth, but already threatened by oil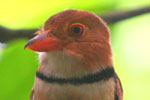 (09/22/2011) A new map highlights the importance of conserving Yasuni National Park as the most biodiverse ecosystem in the Western Hemisphere, and maybe even on Earth. Scientists released the map to coincide with the United National General Assembly in support of a first-of-its-kind initiative to save the park from oil exploration through international donations to offset revenue loss. Known as the Yasuni-ITT Initiative, the plan, if successful, would protect a 200,000 hectare bloc in Yasuni National Park from oil drilling in return for a trust fund of over $3 billion.
Germany backs out of Yasuni deal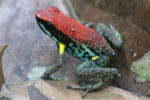 (06/13/2011) Germany has backed out of a pledge to commit $50 million a year to Ecuador's Yasuni ITT Initiative, reports Science Insider. The move by Germany potentially upsets an innovative program hailed by environmentalists and scientists alike. This one-of-a-kind initiative would protect a 200,000 hectare bloc in Yasuni National Park from oil drilling in return for a trust fund of $3.6 billion, or about half the market value of the nearly billion barrels of oil lying underneath the area. The plan is meant to mitigate climate change, protect biodiversity, and safeguard the rights of indigenous people.
Oil, indigenous people, and Ecuador's big idea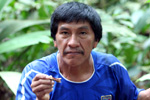 (11/23/2010) Ecuador's big idea—potentially Earth-rattling—goes something like this: the international community pays the small South American nation not to drill for nearly a billion barrels of oil in a massive block of Yasuni National Park. While Ecuador receives hundred of millions in an UN-backed fund, what does the international community receive? Arguably the world's most biodiverse rainforest is saved from oil extraction, two indigenous tribes' requests to be left uncontacted are respected, and some 400 million metric tons of CO2 is not emitted from burning the oil. In other words, the international community is being asked to put money where its mouth is on climate change, indigenous rights, and biodiversity loss. David Romo Vallejo, professor at the University of San Francisco Quito and co-director of Tiputini research station in Yasuni, recently told mongabay.com in an interview that this is "the best proposal so far made to ensure the protection of this incredible site."