Asia Pulp & Paper, a forestry giant that has been widely criticized for its role in driving deforestation and contributing to social conflict in Indonesia, today announced a zero deforestation policy that could have a dramatic impact on efforts to slow the Southeast Asian nation's high rate of deforestation.
The policy, which went into effect February 1, is ambitious enough that one of APP's most vocal critics and agitators, Greenpeace, will suspend its highly-damaging campaign against the paper giant.
The campaign against APP has cost the paper giant tens of millions of dollars in lost business since 2009.
The new policy targets several of the major criticisms against APP, including deforestation, degradation of high carbon peatlands, conservation of critical wildlife habitat, and social conflict with local communities.
Asia Pulp & Paper (APP), a forestry giant that has been widely criticized for its role in driving deforestation and contributing to social conflict in Indonesia, today announced a zero deforestation policy that could have a dramatic impact on efforts to slow the Southeast Asian nation's high rate of deforestation.
The policy, which went into effect February 1, is ambitious enough that one of APP's most vocal critics and agitators, Greenpeace, will suspend its highly-damaging campaign against the paper giant. The campaign against APP has cost the paper giant tens of millions of dollars in lost business since 2009.
The new policy targets several of the major criticisms against APP, including deforestation, degradation of high carbon peatlands, conservation of critical wildlife habitat, and social conflict with local communities.
"This is a major commitment and investment from APP Group," said Teguh Ganda Wijaya, Chairman of the APP Group, in a statement. "We are doing this for the sustainability of our business and for the
benefit of society. "
"APP is a world leader in the pulp and paper business, and we will act as leaders are expected to do."
The deal was brokered by The Forest Trust (TFT), a non-profit consultancy that helps companies reduce the environmental impact of their operations. TFT will be responsible for monitoring APP's compliance with the policy. Greenpeace says it will independently monitor the agreement. If APP fails to meet the terms of the commitment, Greenpeace says it will resume its campaign. Nonetheless, Greenpeace has a lot riding on the deal.
"We commend APP for making this commitment to end deforestation, but it's what happens in the forest that counts and we will be monitoring progress closely. If APP fully implements its new policies it will mark a dramatic change in direction, after years of deforestation in Indonesia," said Bustar Maitar, Head of Greenpeace's Forest Campaign in Indonesia.
"This does suggest that the company is serious about these commitments – but as in the case of all the other commitments announced today, APP will be judged against delivery – which will take time," Greenpeace campaigner Andy Tait told mongabay.com. "If APP fails again in implementing commitments our view is that there will no way back for the company with many of its former customers, or with civil society."
The policy, should it hold, would mark a shocking reversal for APP, which has been depicted by a number of groups as one of the world's biggest environmental pariahs, a characterization that led scores of companies to drop APP as a supplier.
"APP's shift towards a policy of No Deforestation is hugely significant. As the largest forest product business in an extremely sensitive area, APP is now in a position of leadership, a stunning reversal in light of its past reputation," said Scott Poynton, Executive Director of TFT. "The new APP Forest Conservation Policy de-links the company from natural forest destruction and recognizes the rights of indigenous and local communities. In so doing APP has set a benchmark for others to follow. There is of course a lot of work to do to implement the policy in its entirety and to put in place the necessary controls and monitoring processes. The leaders of APP recognize this and we will work alongside them to make this happen."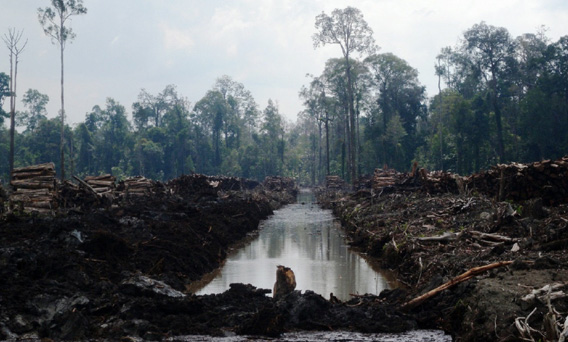 Drainage canals cut into deep peat to clear tropical forest to supply mixed tropical hardwood (MTH) to a pulp mill owned by APP/Sinar Mas. Photo taken by Eyes on the Forest on 18 May 2012. Click image see the geographic location, for the related story, click here.
History of broken promises spurs broader scrutiny
However Greenpeace is not APP's only adversary among environmental groups, which are sure to also closely scrutinize the deal. NGOs ranging from local groups like WAHLI and Greenomics to medium-sized international outfits like the Rainforest Action Network to multinational behemoths like the World Wildlife Fund (WWF) have actively campaigned to reform APP for the greater part of a decade.

Why is this time different?

Mongabay.com asked Greenpeace campaigner Andy Tait on how APP's commitment differs from previous pledges.

Tait: There are a obviously a number of factors at play here – from the contract cancellations and campaigns of NGOs, to the involvement of the most senior staff at the company in this decision. It is important to note that, unlike on other occasions, this commitment is being clearly endorsed by the chairman of the company. But there is also another factor which almost certainly has influenced this decision – that APP has expanded its plantations to the point where it no longer needs to keep expanding into natural forests.

APP has a great deal lot of work to do to demonstrate that things will be different this time and we, and many others will judge the commitments against delivery, not simply on policy commitments. The first step will be checking on the implementation of the moratorium on all natural forest clearance that the company announced on February 1, 2013.
The concerns are based on APP's past performance: over the past decade it egregiously broke high profile agreements with WWF and the Rainforest Alliance to preserve areas designated as high-conservation value. APP also missed three self-imposed targets for phasing out logging of natural forests in Sumatra since 2004 and has engaged in a clumsy public relations strategy that at times utilized "astroturfing" approaches and made dubious claims that have been refuted outright by NGOs. APP's reputation hasn't been helped by its financial record — in 2001 it defaulted on $13.9 billion in debt, complicating efforts to raise money for expansion.
Several fears about the new APP commitment were highlighted by Lafcadio Cortesi, a forest activist with the Rainforest Action Network (RAN), whose three-year pulp and paper campaign has led several prominent book publishers to drop APP as a supplier.
"The Rainforest Action Network welcomes APP's latest rainforest commitment, but we continue to have major concerns about its implementation given the company's history of reneging on past commitments of this kind and due to dozens of ongoing conflicts with communities over land grabbed by the company and its wood suppliers" Cortesi told mongabay.com. "The company will need to develop, announce and meet detailed implementation plans including performance targets, benchmarks and timetables related to their environmental and social promises and put in place transparent systems for independent monitoring, reporting and verification of the commitments before the company's customers and investors can trust their business and reputation with APP and its products."
Cortesi highlighted lingering concerns about APP.

Key developments in Greenpeace's APP campaign
Text courtesy of Greenpeace International

Since the launch of our campaign more than 100 major national and international companies have broken ties with APP. These include Adidas, Danone, Delhaize, Hasbro, ING, Kraft, Lego, Mattel, Mondi, Montblanc, Nestlé, Tesco in UK), Unilever, and Xerox.

July 2010 – Greenpeace International publishes 'Pulping the Planet', revealing that major companies, including KFC, Pizza Hut and Tesco, are buying from APP and showing how APP is contributing to the destruction of tiger habitat in Sumatra.

July 2010 – Publication of 'Empires of Destruction', exposing Sinar Mas group-wide expansion ambitions covering over a million hectares of Indonesia's rainforest and peatlands, including wildlife habitat.

October 2010 – Greenpeace ship the Rainbow Warrior is refused entry to Indonesia where it was to support campaign efforts to raise public awareness of deforestation and climate change.

November 2010 – Publication of 'Protection Money', which uncovers huge expansion ambitions by government and the pulp sector that threatens millions of hectares of Indonesia's rainforests and peatlands.

June 2011 – 'Toying with Destruction' report released, which shows that major toy companies are buying packaging from APP that contains rainforest fibre. Greenpeace launches a global campaign against Mattel with a high profile demonstration at Mattel's headquarters in El Segundo, and asks Hasbro, Disney and Lego to stop buying packaging from APP and commit to making their supply chains deforestation-free.

October 2011 – Mattel cancels its contracts with APP and instructs its suppliers to avoid wood fibre from controversial sources, including companies "that are known to be involved in deforestation".

November 2011 – Hasbro cancels contracts with APP.

November 2011, Greenpeace China releases "The Disappearing Rainforest ", showing that the tropical natural forests of the mountain eco-regions of central Hainan were reduced by approximately 1/4 between 2001 and 2010. Half of this reduction was caused by the expansion of pulp plantations of APP

March 2012 – Greenpeace International releases 'The Ramin Trail' report showing that ramin trees, a protected species under international CITES legislation, had been illegally traded to APP's main pulp mill.

March 2012 – National Geographic, Xerox and Mondi confirm that they will not buy from APP.

April 2012 – Danone cancels contracts with APP and commits to develop new policies to tackle deforestation.

May 2012 – A month after Greenpeace Canada reveals that the investment giant Mackenzie Financial has a $24 million stake in APP's Indah Kiat paper mill, Mackenzie Financial sells its stake.

May 2012 – Greenpeace International releases the 'Junking the Jungle' report and reveals that KFC packaging, bought from APP, contains rainforest fibre. Launch of global campaign to get KFC and its parent company, Yum!, to stop buying from APP and make its supply chain deforestation free.

July 2012 – KFC Indonesia cancels contract with APP

October 2012 – KFC UK and Ireland cancels contract with APP

5 February 2013 – APP commits to end all further rainforest clearance, including peatland forests.
"It's unclear how APP's secretive plans to build what may be the world's largest pulp mill in South Sumatra will impact the company's ability to meet its commitments and if the company will go ahead without the consent of local communities whose lands may be needed to supply land and wood for the mill."
The new mill, which media reports have linked to APP and its parent conglomerate, the Sinar Mas Group, could require a capital investment of $1.5 billion or more. It will also necessitate substantial new sources of fiber, spurring fears that the mill could drive further forest clearing.
APP says the new policy applies to it and "all its suppliers in Indonesia, any Indonesian fibre utilized by APP's mills elsewhere, including China, [and] all future expansion." The policy further states that "recent independent assessments of the growth and yields of APP suppliers' plantation areas confirms that the company has sufficient plantation resources to meet the long term forecast demand for its pulp mills" suggesting APP is factoring in the new mill.
Greenpeace's Andy Tait said the course of action on the mill would be a test of APP's commitment.
"Concerns about any planned expansion by APP are the 'lock in' effect created by adding additional capacity without guaranteed access to sufficient plantation fibre to support it," Tait told mongabay. "APP has commissioned studies which do suggest that the company has the fibre it needs and the company has very clearly stated in its forest conservation policy that all future expansion is included. That has to mean, if this policy is implemented, that any new mill will not get built if there is not sufficient plantation fibre to supply it."
Policy commitments
The policy specifically addresses four areas: third party suppliers, high conservation value forests (HCVF) and high carbon stock (HCS) forests, peatland management, and social and community engagement.
APP says it and its suppliers "will only develop areas that are not forested, as identified through independent HCVF and HCS assessments" from February 1, 2013. In practice, this means auditors hired by APP will assess vegetation within APP's concessions for its carbon density and biological diversity. APP will only clear and establish plantations on land that is classified as "old scrub" under Indonesia's forestry classification system. However any natural timber logged before February 1 can and will be pulped. The policy also applies to suppliers, whether they are APP affiliates or independent operators (a long-standing point of contention among campaigners has been the ownership of companies APP maintains are "independent suppliers")
"APP will withdraw from all purchase and other agreements with any supplier who is found not to be in compliance with these commitments," according to the policy.
TFT is charged with monitoring these commitments. APP says it welcomes independent observers as well.
Greenpeace notes that while there are general concerns about the process for assessing high conservation value forest — including the incentive structure for auditors — in this case APP has engaged particularly well-respected HCVF assessors.
Peatlands commitment
On peatlands, carbon-dense wetlands that make up a substantial proportion of APP's holdings, APP says it commits to protecting "forested peatland" and will adopt "best practice management to reduce and avoid GHG emissions within the peatland landscape." As part of this, APP will suspend the excavation of canals that are typically used to drain peat swamps. This pledge is significant because merely draining peatlands is a major source of carbon emissions from peat oxidation as well as ancient carbon carried away as the water table drops. Research commissioned by RAN in 2010 estimated that APP's emissions from paper production on peatlands were 16 – 21 tons of carbon dioxide per ton of paper, or 500 times the figure put forth by the company at the time.
Social conflict commitment
APP's "social and community engagement" commitment is likely to be the most challenging aspect of its new forest policy. Conflict over land in Indonesia is rife due to overlapping jurisdictions, lack of transparency around concessions, and the government's failure to recognize traditional forest use. Working through these conflicts is complex and often costly for companies, which is one of the principal reasons they seek forest concessions from the Ministry of Forestry. If the central government signs off on a concession, it has historically given a plantation developer considerable leeway in converting the land, whether or not local communities traditionally use the land. Complicating land dispute resolution is the proclivity for internal conflict between and within communities.
APP's policy says it will practice "Free, Prior and Informed Consent" (FPIC) in interacting with indigenous people and local communities, as well as developing systems for resolving conflicts and handling complaints.
"Where new plantations are proposed, APP will respect the rights of indigenous peoples and local communities, including recognition of customary land rights. APP has committed to independent HCVF assessments as part of this commitment and will, in consultation with stakeholders, develop further measures to implement FPIC."
"APP will consult with NGOs and other stakeholders to ensure that its protocols and procedures for FPIC and conflict resolution are in accordance with international best practice."
APP says it will invest in community development programs and recognize and respect the rights of its workers.
But APP, like many large concession holders in Indonesia, has numerous outstanding land conflicts.
"Just over the past week I've spoken with community leaders and the groups working with them about the plethora of ongoing unresolved human rights violations and land conflicts involving APP and communities like Datuk Rajo Malayu and Senyerang in the Sumatra provinces of Riau and Jambi," said RAN's Cortesi.
He added that "APP should suspend sourcing from areas where the company or suppliers are in conflict with local communities" and develop "a protocol for engaging with local communities that are in conflict with APP, including [an] in principle statement that APP wishes to respect their customary rights in land, will deal with its chosen leaders, and will assist communities to find and pay for independent legal, economic and environmental advice of their choice."
TFT's Poynton acknowledged that "a lot of work" needs to address social and community engagement.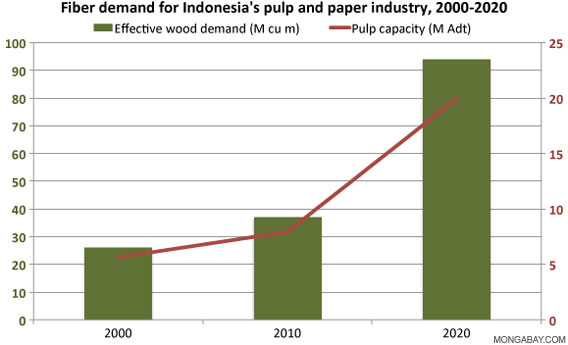 Past and forecast demand and production targets for Indonesia's pulp and paper industry.
Implications for Indonesia
Deforestation in Indonesia has largely been a product of private sector pressure on the government to allocate forests for their exclusive use, sometimes resulting in forced displacement of traditional forest users. Those users may then move into protected areas to the detriment of wildlife and ecosystem services. The system, which works well for the well-heeled and politically connected, has had a tremendous impact of Indonesia's biodiversity and carbon emissions. The country often ranks in the top five largest carbon emitters due primarily to deforestation and peatland degradation, while several of its most charismatic and best-known animal species — including tigers, orangutans, elephants, and rhinos — are critically endangered due to habitat destruction by the forestry sector. Timber, pulp and paper, and palm oil production generate 5 percent of Indonesia's economic output, but account for more than two-thirds of the country's emissions.
The implications of the policy, if fully implemented and maintained by APP, are considerable. As one of Indonesia's largest and most prominent forest products brands, APP and its parent Sinar Mas are a powerful force in Indonesian politics (Sinar Mas also owns Golden Agri Resources, one of Indonesia's largest palm oil companies, which in 2011 adopted a similar forest conservation policy). APP is a dominant voice in Indonesia's pulp and paper industry association, APKI, which lobbies lawmakers on forest policy and influences the forestry department and its appetite for law enforcement. The company's move could force other operators — most obviously Asia Pacific Resources International Holdings Ltd (APRIL), another paper giant much maligned by environmentalists — into adopting similar policies. Already Greenpeace has put APRIL on notice, issuing a letter today asking the company to follow APP's commitment. APP echoed the call for others to follow.
"We hope our stakeholders will support our new Policy, help us along the way and urge other industry players to follow," said APP Chairman Teguh Ganda Wijaya.
APP also said it will support the government's push to reduce emissions from deforestation and degradation.
"APP has today committed to protect all natural forests across its supply chain as part of its plans to support the Government of Indonesia's low carbon development strategy for our economy," added Aida Greenbury, APP Managing Director for Sustainability, in a statement.
Indonesia currently has a moratorium on new forestry concessions across 14.5 million hectares of rainforests and peatlands as part of its plan for reducing greenhouse gas emissions. The moratorium is slated to expire in three months. Extending it is highly controversial — companies in the logging and plantation sectors seem to generally oppose extension.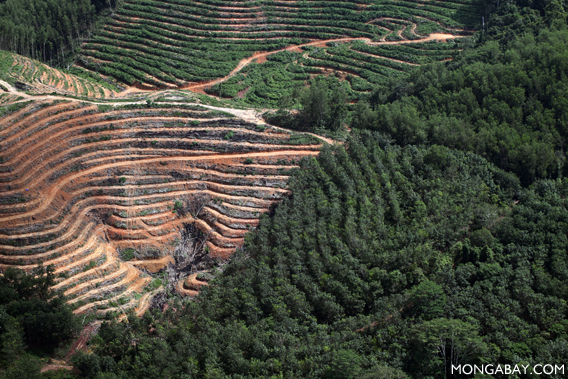 Industrial timber plantation in Borneo. Photo by Rhett A. Butler.
Beyond Indonesia
APP's policy could mark a major turning point in efforts to disaggregate commodity production from rainforest destruction. Over the past 15-30 years, depending on the country, large-scale commodity production for urban and international markets has replaced subsistence agriculture as the biggest driver of tropical deforestation worldwide. The production of a relatively limited number of commodities — cattle, palm oil, timber, pulp and paper, and soybeans — is directly responsible for the bulk of the damage. Minerals, oil and gas development, hydroelectric power generation, and basic foodstuffs like rice and maize have a smaller role.

Recent watershed commodity sourcing agreements
As such, activists and conservationists are increasingly targeting these industries with market-oriented campaigns. Greenpeace is the highest profile group using this strategy, but dozens of smaller organizations are also having an impact with the approach. At the same time, traditional conservation groups like WWF and supply-chain oriented outfits like TFT and the Rainforest Alliance have been working directly with producers and traders to try to reduce the impact forest footprint of operations. Some advocate for certification schemes like the Forest Stewardship Council (FSC) and the Roundtable on Sustainable Palm Oil (RSPO) as vehicles, while others push for individual company commitments to shift entire sectors and government policies. While there remains considerable debate within the environmental community about the effectiveness of these approaches, it is clear that some of the world's biggest commodity buyers — from Unilever to Nestle to McDonald's — are responding.
Pressure from buyers and financiers is thought to be the driving force behind APP's announcement. It suggests others might follow, spurring hopes that "market transformation", as it applies to deforestation, may be starting to pay dividends.
The sentiment seems to be shared by both Greenpeace and TFT.
"APP's announcement of a 'Forest Conservation Policy', is a clear sign that holding U.S. companies accountable can have a transformational effect on major industries around the world," said Phil Radford, Executive Director of Greenpeace USA, in a statement. "Indonesia's irreplaceable rainforest now has a chance of being saved; Consumers and activists across America played a key part in making this happen."
"APP's commitments show other producers worldwide—whether they sell pulp and paper, palm oil, soy, or beef—that it is possible to run a business without destroying humanity's habitat," said TFT's Poynton.
Related articles
HarperCollins establishes policy barring paper sourced from rainforest destruction
(01/29/2013) HarperCollins has established a policy that excludes paper sourced from destruction of tropical rainforests and old growth forests. The revised policy, posted on its web site earlier this month, is a response to a campaign by the Rainforest Action Network (RAN), an activist group that is targeting companies linked to clearing of Indonesian rainforests and peatlands for pulp and paper production:
Dead tigers, dead people: logging by paper industry worsens human-tiger conflict in Sumatra, alleges report
(01/10/2013) Destruction of rainforests and peatlands on the Indonesian island of Sumatra by the pulp and paper industry is worsening conflict between tigers and humans, including fatal encounters, alleges a new report published by a coalition of environmental groups in Riau, Sumatra. The report looks specifically at five concessions operated by companies that supply wood to Asia Pulp & Paper (APP) and its corporate parent, the Sinar Mas Group (SMG). The report says that the majority of human-tiger conflict incidents in Riau between 1997 and 2009 occurred within these concessions.
Paper giant breaks pledge to end rainforest logging in Sumatra, says group
(12/26/2012) Pulp and paper giant Asia Pacific Resources International Limited (APRIL) continues to destroy large areas of rainforests and peatlands despite a commitment to end natural forest logging by 2009, says a new report issued by a coalition of Indonesian environmental groups. The Eyes on the Forest report finds that APRIL and its suppliers cleared at least 140,000 hectares (346,000 acres) of natural forest between 2008 and 2011 in Riau, accounting for 27 percent of all forest loss in the province during the period. Some of the area cleared by APRIL and its subsidiaries consisted of deep peat swamp forest, which stores massive amount of carbon.
Rights groups, environmentalists aim to block funding for new Sumatran pulp mill
(11/16/2012) A coalition of more than 60 civil society groups has warned bankers and insurers not to invest in a massive new mill slated for construction on the island of Sumatra. The NGOs say the mill will drive deforestation and increase conflict in a region already wracked with social and environmental problems.
After protracted Greenpeace campaign, KFC UK says it will no longer source from Asia Pulp & Paper
(10/31/2012) After months of pressure from Greenpeace on its alleged links to deforestation in Indonesia, KFC UK/Ireland has adopted a forest policy that excludes fiber sourced via conversion of tropical rainforests. The policy excludes suppliers like Asia Pulp & Paper (APP), the Chinese/Indonesian forestry giant that has been the primary target of the Greenpeace campaign, but appears to apply only to Kentucky Fried Chicken operations in Britain and Ireland.
APP overstates significance of its logging moratorium in Indonesia, says report
(10/25/2012) Beleaguered forestry giant Asia Pulp & Paper (APP) is overstating the conservation significance of its recently announced moratorium on forest conversion on the islands of Sumatra and Borneo, argues a new report issued by an Indonesian activist group.
Sustainability pact aside, Greenpeace says paper giant APP must stop facilitating deforestation
(09/27/2012) Asia Pulp & Paper (APP) must stop accepting timber sourced from clearance of rainforests and peatlands for its sustainability pact to have any credibility, says Greenpeace.
In eco-pact, will controversial paper giant APP turn over a new leaf?
(09/26/2012) Over the past decade-and-a-half there has arguably been no paper supplier as controversial as Asia Pulp & Paper (APP), an umbrella brand for several Indonesian forestry companies. The paper giant has been dogged by allegations that is destroying key wildlife habitat, driving substantial greenhouse gas emissions through the conversion of peat forests, dispossessing local communities of land, and engaging in a heavy-handed campaign to undermine its critics within Indonesia and abroad. Its reputation hasn't be helped by its financial record — in 2001 it defaulted on $13.9 billion in debt, making it difficult for APP to raise money for expansion.
APP establishes deforestation moratorium in Jambi; greens remain skeptical
(09/06/2012) Asia Pulp & Paper (APP) has established a moratorium on natural forest conversion in Jambi province on the island of Sumatra, according to a report issued by the Indonesian forestry giant.
Rainforests decline sharply in Sumatra, but rate of deforestation slows
(08/28/2012) The extent of old-growth forest in Sumatra shrank by 40 percent over the past 20 years, while overall forest on the Indonesian island declined by 36 percent, finds a comprehensive new satellite-based assessment published in Environmental Research Letters. The research, conducted by an international team led by Belinda Arunarwati Margono of South Dakota State University and Indonesia's Ministry of Forestry, reveals the dire condition of Sumatra's once extensive rainforests. Overall Sumatra lost 7.5 million hectares of forest between 1990 and 2010, of which about 2.6 million hectares was primary forest. The bulk of forest loss occurred in secondary forests that had been previously degraded by logging.
Indonesia's pulp and paper targets incompatible with green growth goals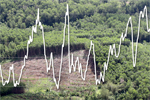 (08/10/2012) Indonesia's pulp and paper targets incompatible with green growth goals Indonesia's ambitious targets for boosting pulp and paper production to make it the world's lowest-cost producer are at odds with its push for green economic growth should expansion proceed on its current business-as-usual path, said a forestry expert presenting at the annual meeting of the Association for Tropical Biology and Conservation (ATBC) in Bonito, Brazil.
APP's new 'sustainability roadmap' won't spare unprotected tiger habitat in Sumatra
(07/27/2012) Asia Pulp & Paper's new sustainability commitment represents a scaling back of earlier environmental pledges and does not offer new protection for natural forests in Sumatra, alleges a new report from Eyes on the Forest, a coalition of green groups based in Riau, Sumatra.
Another red herring from Asia Pulp & Paper on its deforestation problem
(05/29/2012) In a press release issued last Thursday, Asia Pulp & Paper (APP) asserted that the presence of mixed tropical hardwood fiber (MTH) in its products 'does not come from the felling of virgin tropical rainforest trees in Indonesia'. The embattled paper giant goes on to say that 'the presence of MTH fiber says nothing about whether the product is sustainable or not" and that "MTH can be found easily in recycled paper.' All these points are true. But what APP doesn't tell you is that its response is yet another facade in its effort to deflect criticism from its forestry practices.
Ongoing deforestation puts APP in breach of debt restructuring agreements, finds report
(03/27/2012) Asia Pulp & Paper (APP) has broken "legally binding" debt restructuring agreements by continuing to clear native forests in Sumatra, alleges a new report from Eyes on the Forest, a coalition of Indonesian environmental groups.
Xerox: we no longer buy from Asia Pulp & Paper
(03/21/2012) Xerox no longer buys paper products from Asia Pulp & Paper (APP), a Singapore-based paper giant under fire for its forest management practices in Indonesia, according to a statement published on the company's official blog late last week.
After illegal logging allegations, certifier lodges complaint against paper giant APP
(03/07/2012) Less than a week after Greenpeace released evidence that protected tree species were being illegally logged and pulped at an Asia Pulp and Paper (APP) mill in Sumatra, a major certifier, the Program for the Endorsement of Forest Certification (PEFC), has lodged a complaint and asked for an investigation. In addition to PEFC's move, the National Geographic Society (NGS), which was found to be sourcing from APP recently, has publicly broken ties with the company, and Greenpeace has handed over its evidence to Indonesian police who told the group there would be an investigation.
Investigation links APP to illegal logging of protected trees
(03/01/2012) A year-long undercover investigation has found evidence of Asia Pulp and Paper (APP) companies cutting and pulping legally protected ramin trees, a practice that violates both Indonesian and international law. Found largely in Sumatra's peatswamp forests, the logging of ramin trees (in the genus Gonystylus) has been banned in Indonesia since 2001; the trees are also listed under Appendix II of the Convention on International Trade in Endangered Species (CITES) and thus require special permits to export. The new allegations come after APP, an umbrella paper brand, has lost several customers due to its continued reliance on pulp from rainforest and peatland forests in Sumatra.
National Geographic linked to rainforest destruction
(03/01/2012) A new report by Greenpeace has found a direct link between National Geographic Society (NGS) products and rainforest destruction in Indonesia that threatens tigers and orangutans. An analysis on National Geographic books found Sumatran rainforest fiber from Asia Pulp and Paper (APP), a brand whose suppliers have been linked to rainforest destruction in Sumatra, and, in the most recent Greenpeace report, alleged illegal logging of protected rainforest trees. One of the world's largest non-profit science and educational organizations, National Geographic is known worldwide for its magazines, documentaries, and award-winning photos. The organization also has a long-standing history of championing environmental and conservation issues. However, National Geographic says it has not sourced APP paper for "several years."
Paper giant hammered on forest certification claims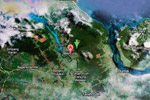 (02/15/2012) Beleaguered paper giant Asia Pulp & Paper was sharply criticized Wednesday for its claims that its operations are certified sustainable by independent auditors. WWF said its survey of certifiers and certification schemes shows that none apply to 'the most controversial operations' of APP's suppliers: clearing of rainforests and peatlands that are home to endangered tigers, elephants, and orangutans. In responding to complaints from environmentalists that its operations are responsible for large-scale destruction of native forests, APP often touts various certification standards which it says demonstrate its commitment to sustainability. Yet the new WWF survey found that these standards don't apply across all of the paper giant's operations — APP's suppliers in Indonesia continue to harvest and convert natural forests. Nor do the certification standards necessarily prove that APP's forest management practices are 'sustainable'.
Some toilet paper production destroys Indonesian rainforests, endangering tigers and elephants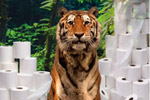 (02/09/2012) American consumers are unwittingly contributing to the destruction of endangered rainforests in Sumatra by purchasing certain brands of toilet paper, asserts a new report published by the environmental group WWF. The report, Don't Flush Tiger Forests: Toilet Paper, U.S. Supermarkets, and the Destruction of Indonesia's Last Tiger Habitats, takes aim at two tissue brands that source fiber from Asia Pulp & Paper (APP), a paper products giant long criticized by environmentalists and scientists for its forestry practices on the Indonesian island of Sumatra. The brands — Paseo and Livi — are among the fastest growing, in terms of sales, in the United States.
New analysis supports claim that paper giant cleared part of its tiger sanctuary in Indonesia

(12/21/2011) Asia Pulp & Paper (APP)'s supplier PT Ruas Utama Jaya has indeed cleared an area of forest it pledged to set aside as a tiger conservation reserve in Sumatra reports a legal analysis by Greenomics, an Indonesian environmental group. The Greenomics' analysis supports allegations originally set forth in a report published last week by Eyes on the Forest, a coalition of green groups, and seems to refute a press release issued by APP that called the deforestation allegations 'fiction'.
WWF: Asia Pulp & Paper misleads public about its role in destroying Indonesia's rainforests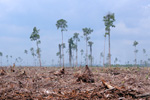 (12/16/2011) Asia Pulp & Paper (APP) continues to mislead the public about its role in destroying rainforests and critical tiger habitat across the Indonesian island of Sumatra, alleges a new report from Eyes on the Forest, a coalition of Indonesian environmental groups including WWF-Indonesia. The report, titled The truth behind APP's Greenwash, is based on analysis of satellite imagery as well as public and private documentation of forest cleared by logging companies that supply APP, which is owned by the Indonesian conglomerate, Sinar Mas Group (SMG). The report concludes APP's fiber suppliers have destroyed 2 million hectares of forest in Sumatra since 1984.
Report questions legitimacy of Asia Pulp & Paper's conservation initiatives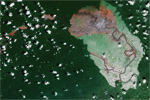 (11/22/2011) A new report by an Indonesian environmental group casts doubt on Asia Pulp & Paper's commitment to sustainability. In its corporate social responsibility reports and advertisements, Asia Pulp & Paper (APP), one of Indonesia's largest pulp and paper suppliers, has touted several forest reserves as indicators of its commitment to environmental stewardship. APP has portrayed these as voluntary, goodwill efforts to conserve Sumatra's endangered wildlife. But in a new report, Greenomics-Indonesia, a Jakarta-based NGO, says that at best these projects represent compliance with existing Indonesian laws or are in areas where commercial exploitation isn't viable.
War of words between Greenpeace, Asia Pulp & Paper over deforestation allegations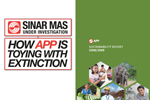 (11/16/2011) Greenpeace and Asia Pulp & Paper (APP), a giant global paper supplier, are locked in a heated battle over the activist group's allegations that APP products contain fiber sourced from the destruction of forests in Indonesia. At stake is APP's access to some of the world's most lucrative markets. Until APP provides solid evidence refuting Greenpeace's accusation that its pulp and paper production isn't coming at the expense of natural forests in Indonesia, APP will have a difficult time winning over critics.
Toy giant Mattel drops paper from APP and other 'controversial sources'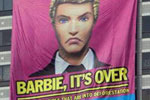 (10/05/2011) The world's biggest toy-maker Mattel has pledged to overhaul its paper sourcing policies after a hard-hitting campaign from Greenpeace linked the toy giant to rainforest destruction in Indonesia by Asia Pulp and Paper (APP). Today, Mattel pledged to increase the use of recycled paper and sustainably-certified fiber to 70 percent by the year's end, and 85 percent by 2015. In addition, the company has said any 'controversial' company engaged in natural forest destruction will be kept out of its supply line, referring to, but not naming directly, APP. Surprisingly, APP told mongabay.com that it 'applauds' Mattel's new commitments.
Asia Pulp & Paper to undertake human rights audit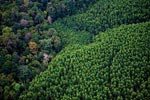 (09/22/2011) Paper products giant Asia Pulp & Paper (APP) will undertake a human rights audit across its Indonesian operations. The move, which APP says is an acknowledgment of a recent United Nations call for the global protection of human rights by businesses, comes as APP intensifies its effort to improve its image abroad. APP, a brand for paper products manufactured by several subsidiaries in Indonesia, has been beset by criticism from environmental and human rights group over its development of timber plantations on the island of Sumatra. The complaints have cost APP a number of prominent customers.
APP affiliate 'regrets' astroturfing on Indonesia deforestation claims
(08/21/2011) Solaris, an Australian affiliate of Asia Pulp and Paper (APP), has been caught astroturfing an article that repeated criticism of APP from Greenpeace. The article, which appeared on Mumbrella—an Australian media and marketing news site—garnered a multitude of negative comments which were later tracked to IP addresses used by Solaris. Astroturfing is corporate or government messaging falsified as coming from the public or a grassroots movement.
Palm oil, paper drive large-scale destruction of Indonesia's forests, but account for diminishing role in economy, says report
(07/27/2011) Indonesia's forests were cleared at a rate of 1.5 million hectares per year between 2000 and 2009, reports a new satellite-based assessment by Forest Watch Indonesia (FWI), an NGO. Expansion of oil palm and wood-pulp plantations were the biggest drivers of deforestation, yet account for a declining share of the national economy. The study, which compared year 2000 data with 2009 Landsat images from NASA, found that Indonesia's forest cover declined from 103.32 million hectares to 88.17 million hectares in ten years. Since 1950 Indonesia lost more than 46 percent of its forests.
Barbie, Legos, other toys linked to destruction of Indonesia's rainforests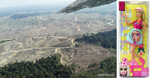 (06/07/2011) Some of the world's largest and most prominent toy-makers are sourcing their packaging materials from companies linked to large-scale destruction of Indonesia's rainforests, alleges a new report from Greenpeace. The report, How APP is Toying with Extinction, is based on forensic analysis of toy packaging from Mattel, which manufacturers Barbie and Hot Wheels toys; Disney, which makes a variety of toys linked to its movies; Hasbro, which produces GI Joe, Star Wars, and Sesame Street toys and various games like Monopoly and Scrabble; and Lego, which makes the iconic plastic building blocks. The analysis found traces of mixed-tropical hardwood (MTH) and acacia fiber which are principally sourced from Asia Pulp & Paper (APP), an umbrella paper products brand that sources from several companies that have been linked to rainforest destruction in Sumatra.
7 conglomerates control 9M ha of land in Indonesia
(05/05/2011) Efforts to slow deforestation in Indonesia should include curtailing further expansion of forestry holdings by giant conglomerates, says an Indonesian activist group. Analyzing data from the Ministry of Forest's Production Forest Utilization Quarterly Report, Jakarta-based Greenomics-Indonesia found that seven conglomerates in Indonesia control more than 9 million hectares of land, including large forest concessions that will likely be exempt from any moratorium on forest clearing established under the country's Reducing Emissions from Deforestation and Degradation (REDD) program. The extent of holdings could complicate Indonesia's efforts to reduce emissions from logging and plantation development.
Pulp and paper firms urged to save 1.2M ha of forest slated for clearing in Indonesia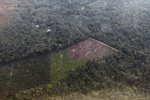 (03/17/2011) Indonesian environmental groups launched a urgent plea urging the country's two largest pulp and paper companies not to clear 800,000 hectares of forest and peatland in their concessions in Sumatra. Eyes on the Forest, a coalition of Indonesian NGOs, released maps showing that Asia Pulp and Paper (APP) and Asia Pacific Resources International Limited (APRIL) control blocks of land representing 31 percent of the remaining forest in the province of Riau, one of Sumatra's most forested provinces. Much of the forest lies on deep peat, which releases large of amount of carbon when drained and cleared for timber plantations.
McDonald's launches new sourcing policy for palm oil, paper, beef to reduce global environmental impact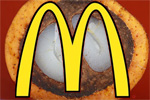 (03/11/2011) McDonald's announced a far-reaching sourcing policy that could significantly reduce the fast-food giant's impact on the environment, including global forests. Yesterday McDonald's unveiled its Sustainable Land Management Commitment, a policy that requires its suppliers to use 'agricultural raw materials for the company's food and packaging that originate from sustainably-managed land'.
Does chopping down rainforests for pulp and paper help alleviate poverty in Indonesia?
(01/13/2011) Over the past several years, Asia Pulp & Paper has engaged in a marketing campaign to represent its operations in Sumatra as socially and environmentally sustainable. APP and its agents maintain that industrial pulp and paper production — as practiced in Sumatra — does not result in deforestation, is carbon neutral, helps protect wildlife, and alleviates poverty. While a series of analyses and reports have shown most of these assertions to be false, the final claim has largely not been contested. But is conversion of lowland rainforests for pulp and paper really in Indonesia's best economic interest?
Pulp plantations destroying Sumatra's rainforests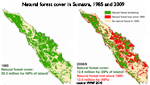 (11/30/2010) Indonesia's push to become the world's largest supplier of palm oil and a major pulp and paper exporter has taken a heavy toll on the rainforests and peatlands of Sumatra, reveals a new assessment of the island's forest cover by WWF. The assessment, based on analysis of satellite imagery, shows Sumatra has lost nearly half of its natural forest cover since 1985. The island's forests were cleared and converted at a rate of 542,000 hectares, or 2.1 percent, per year. More than 80 percent of forest loss occurred in lowland areas, where the most biodiverse and carbon-dense ecosystems are found.
Scientists blast greenwashing by front groups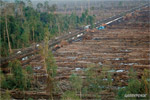 (10/27/2010) A group of prominent scientists has published an open letter challenging the objectivity of World Growth International, an NGO that claims to operate on behalf of the world's poor, and its leader Alan Oxley, a former trade diplomat who also chairs ITS Global, a marketing firm. The letter, published online in several forums, slams World Growth and ITS Global as a front groups for forestry companies. The scientists note that while the groups have not disclosed their sources of funding, they assert ITS receives funding from Sinar Mas, an Indonesian conglomerate that controls Asia Pulp & Paper (APP), a forest products brand, and Sinar Mas Agro Resources & Technology, a palm oil firm, among other companies.
Corporations, conservation, and the green movement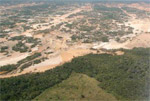 (10/21/2010) The image of rainforests being torn down by giant bulldozers, felled by chainsaw-wielding loggers, and torched by large-scale developers has never been more poignant. Corporations have today replaced small-scale farmers as the prime drivers of deforestation, a shift that has critical implications for conservation. Until recently deforestation has been driven mostly by poverty—poor people in developing countries clearing forests or depleting other natural resources as they struggle to feed their families. Government policies in the '60s, '70s, and '80s had a multiplier effect, subsidizing agricultural expansion through low-interest loans, infrastructure projects, and ambitious colonization schemes, especially in the Amazon and Indonesia. But over the past two decades, this has changed in many countries due to rural depopulation, a decline in state-sponsored development projects, the rise of globalized financial markets, and a worldwide commodity boom. Deforestation, overfishing, and other forms of environmental degradation are now primarily the result of corporations feeding demand from international consumers. While industrial actors exploit resources more efficiently and cause widespread environmental damage, they also are more sensitive to pressure from consumers and environmental groups. Thus in recent years, it has become easier—and more ethical—for green groups to go after corporations than after poor farmers.