Rainforest in the Chocó-Darién Conservation Corridor REDD+ Project area. The Choco-Darien is the first community-owned REDD project in the world to have completed both VCS validation and verification. The project has been issued carbon credits.
A conservation project in Colombia has broken new ground in the world of forest carbon credits. The project, run as partnership between an Afro-indigenous community and a Colombian company, is the first REDD+ project certified under the Verified Carbon Standard (VCS) in Colombia. More importantly, it is also the first certified REDD+ project on community-owned, collectively-titled land.
The 13,465-hectare Chocó-Darién Conservation Corridor REDD+ Project is located in the northeastern-most part of Colombia near the border with Panama. Until recently, the area was beset by violent conflict which had displaced many of the region's traditional residents, including members of the COCOMASUR landholder association. But with the restoration of relative peace to the area, the community began to re-establish itself on lands to which it holds collective title. The area includes large tracts of lowland rainforest that are at risk of illegal logging, conversion to cattle pasture, mining, and land-grabbing by outsiders. The new project aims to cut these risks by strengthening COCOMASUR's land claims and improving natural resource management. Al least half the revenue from sales of carbon credits generated by avoiding deforestation will go to the community. Project activities including raising awareness of collective identity and rights, resolving land disputes, participatory land use planning, and sustainable economic alternatives.

Illegal forest clearing by colonists in an Afro-indigenous reserve.
The project, which earlier this year was awarded Gold Level validation under the Climate, Community, and Biodiversity (CCB) standard, completed validation and verification under VCS last week. Brodie Ferguson, Founder and Managing Director of Anthrotect, the company that initiated the project, said the achievement shows that a properly-conceived REDD+ project can benefit both forests and forest-dependent people.
"This achievement demonstrates that Afro-descendant and indigenous landholders can play a central role in protecting tropical forests and preventing climate change," said Ferguson, who approached communities about the concept of carbon conservation in 2007 after completing years of research on the impact of forced displacement in the region. "For the first time, forest-dependent communities in the Chocó are generating income from carbon markets while preserving their traditional ways of life."
The project expects to prevent 2.8 million tons of carbon dioxide emissions over its 30-year lifespan, offering a long-term income stream to support low carbon natural resource management in an ecosystem that ranks as one of the most biodiverse on Earth.
"Our business model addresses the fundamental needs of people and their ecosystems. By producing durable conservation and financial dividends, it is a starting point for a new kind of prosperity—one that can endure generations," added Anthrotect's Emily Roynestad.

Rainforest in the Chocó-Darién Conservation Corridor REDD+ Project area.
The project's certification comes at a time when many REDD+ projects are struggling due to uncertainty in the marketplace and challenges with meeting certification standards, which require consent from local communities, biodiversity protection, and other safeguards. In some regions, the sector suffered from an influx of unscrupulous developers — sometimes called "carbon cowboys" — who have sought to capitalize on lack of a regulatory mechanism to take advantage of unsuspecting forest peoples, tricking them into turning over their land rights for vague promises of "sky money" or carbon payments. The problem has been particularly acute in remote parts of Papua New Guinea, Indonesia, and the Amazon.
Proponents of the concept of REDD+, which aims to reduce emissions from deforestation and forest degradation by compensating tropical countries for protecting forests, argue that a properly designed mechanism could offer a raft of benefits, including forcing reforms in a sector of plagued with mismanagement and corruption. Critics say REDD+ puts the rights of people without recognized land tenure at risk and will fail to reduce emissions if it doesn't address the underlying cause of deforestation — consumption — or overcome technical and methodological challenges. At present, many of the details of REDD+ are still being worked out, so REDD credits are limited to voluntary markets, where companies choose to "offset" emissions they can't or won't otherwise avoid. It remains unclear whether an offset-based compliance market will ultimately develop for REDD credits.
DISCLOSURE: Mongabay.com has been "mitigating" carbon dioxide gas emissions generated from our operations (server, data transfer, travel) via Anthrotect since 2009. Mongabay's mascot, the scale-crested pygmy tyrant, inhabits forests of the Darien region that the Chocó-Darién Conservation Corridor REDD+ Project is working to protect. Mongabay conducted a field visit in 2010.
Related articles
'Gold' standard for REDD forest conservation project in Colombia's Choco
(02/15/2012) A pioneering project to reduce deforestation and forest degradation in a former conflict zone in Colombia has won gold certification under the Climate, Community, and Biodiversity (CCB) standard. The accreditation will help local communities access carbon finance in their efforts to safeguard biologically-rich forests.
REDD in Colombia: using forests to finance conservation and communities in Colombia's Choco, a former war zone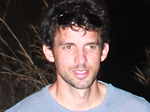 (11/03/2009) Reducing Emissions from Deforestation and Degradation (REDD), a climate change mechanism proposed by the U.N., has been widely lauded for its potential to simultaneously deliver a variety of benefits at multiple scales. But serious questions remain, especially in regard to local communities. Will they benefit from REDD? While much lip-service is paid to community involvement in REDD projects, many developers approach local communities as an afterthought. Priorities lie in measuring the carbon sequestered in a forest area, lining up financing, and making marketing arrangements, rather than working out what local people — the ones who are often cutting down trees — actually need in order to keep forests standing. This sets the stage for conflict, which reduces the likelihood that a project will successfully reduce deforestation for the 15-30 year life of a forest carbon project. Brodie Ferguson, a Stanford University-trained anthropologist whose work has focused on forced displacement of rural communities in conflict regions in Colombia, understands this well. Ferguson is working to establish a REDD project in an unlikely place: Colombia's Chocó, a region of diverse coastal ecosystems with some of the highest levels of endemism in the world that until just a few years ago was the domain of anti-government guerrillas and right-wing death squads.