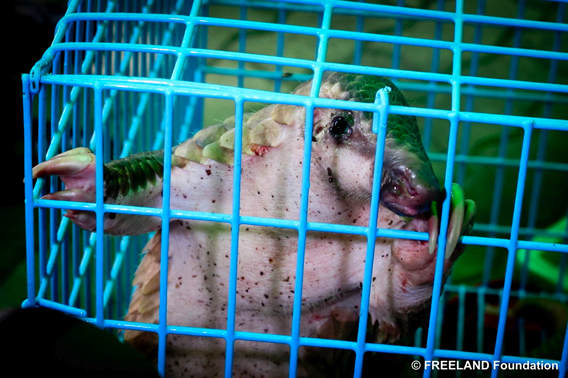 A rescued Sunda pangolin. Photo by: FREELAND Foundation.




Earlier this summer, 110 Sunda pangolins (Manis javanica) were rescued by Thai customs officials from poachers in a pickup truck. While the driver of the vehicle escaped, a passenger was arrested, but released after paying a fine of $75,000, reports the NGO FREELAND Foundation.
Pangolins are eaten as a delicacy in parts of Asia and used in traditional Chinese medicine, which makes them a lucrative and easy target for wildlife traffickers. Rapid deforestation and degradation is also destroying pangolin habitats. These rising threates have recently led to Sunda pangolins, and other Asian pangolin species, being uplisted on the IUCN Red List. Sunda pangolins are now listed as Endangered.
Although they share a similar ecological role as New World anteaters—digging out and consuming termites and ants from their homes—genetic evidence suggest that pangolins are actually more closely related to carnivores. While Sunda pangolins are found throughout much of Southeast Asia, the world's eight pangolin species are also found in Central Asia and Africa.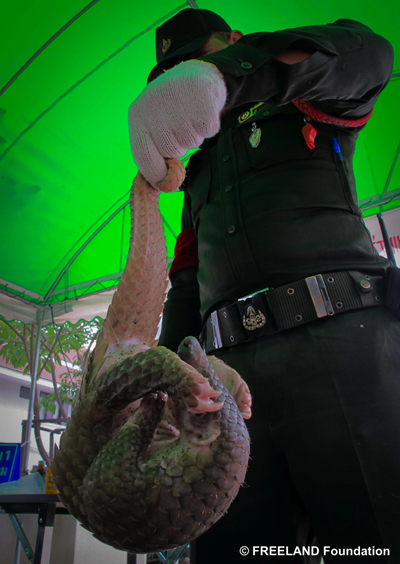 One of the pangolins confiscated by Royal Thai Customs authorities. Photo by: FREELAND Foundation.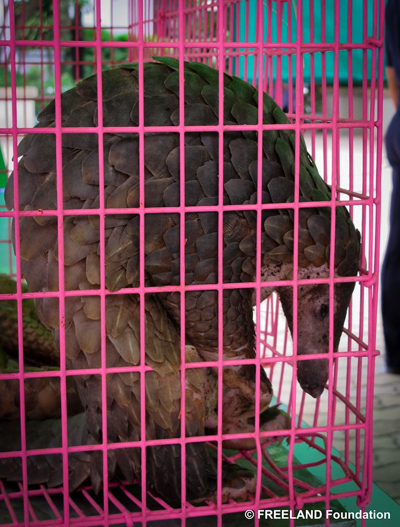 Rescued Sunda pangolin. Photo by: FREELAND Foundation.