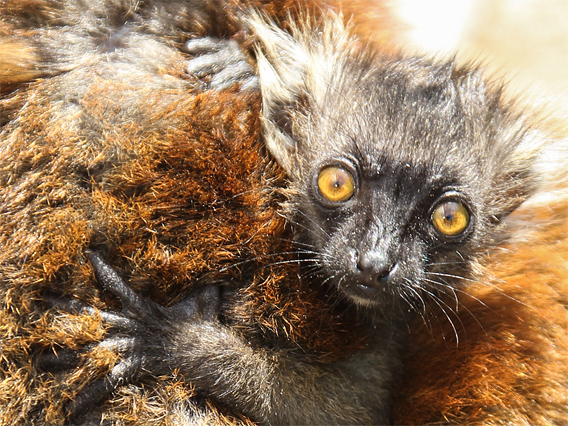 Baby black lemur. Picture by Dave Rolfe.
Howletts Wild Animal Park in near Canterbury in Britain released photos of an infant black lemur born recently. The facility is holding a naming poll for the baby lemur at www.facebook.com/howletts. The poll opens July 4.
Black lemurs are found only in the wild on the island of Madagascar. They are listed as vulnerable on the IUCN Red List mostly due to hunting and destruction of their forest habitat.
Black lemurs are distinctive among lemurs in their strong sexual dimorphism: males are black, while females are rusty brown-orange and white.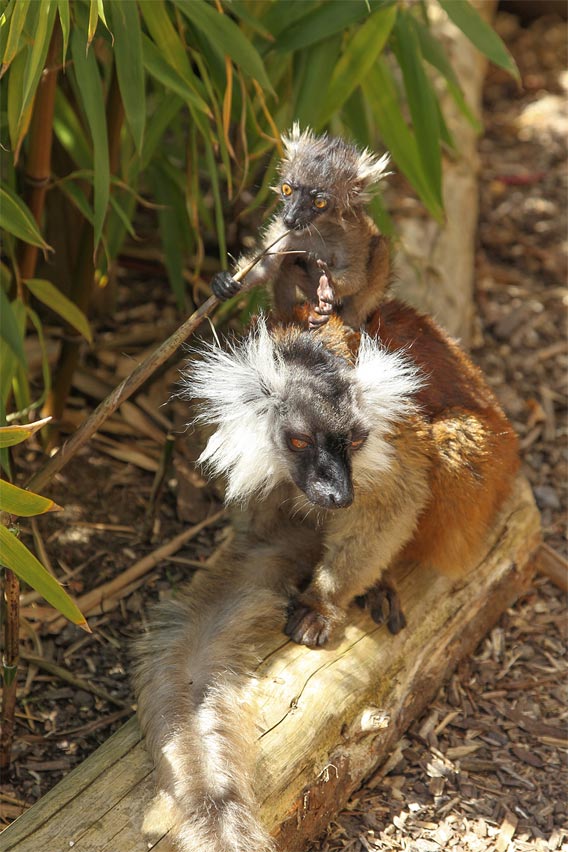 Baby black lemur with its mother. Picture by Dave Rolfe.