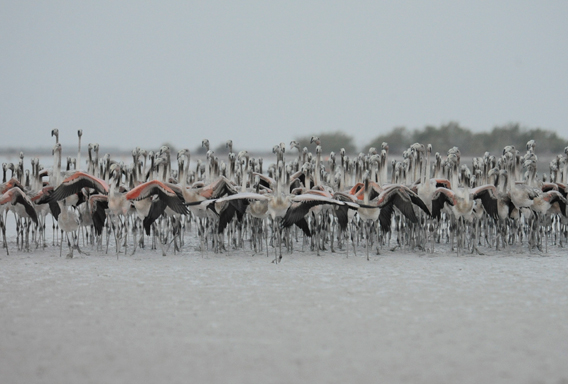 Flamingos head across the lakebed toward the corral. Photo by: Julie Larsen Maher. Click to enlarge.




Scientists with the Wildlife Conservation Society (WCS) and other groups have banded nearly 200 American flamingoes (Phoenicopterus ruber) in the Inagua National Park in the Bahamas in order to monitor the long-term population.
American flamingoes, also known as Caribbean flamingoes, are found in North and South America, as far west as the Galapagos and as far east as the the Brazil. They are listed as Least Concern, with the population on the rise. There are six species of flamingo worldwide: four in the Americas and two in Africa, Asia, and Europe. The American flamingo is the only species that is found in North America, including southern Florida.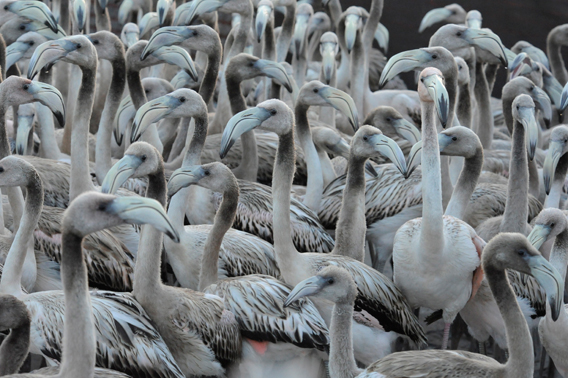 Juvenile Caribbean flamingos in the corral waiting to be examined and banded. Photo by: Julie Larsen Maher.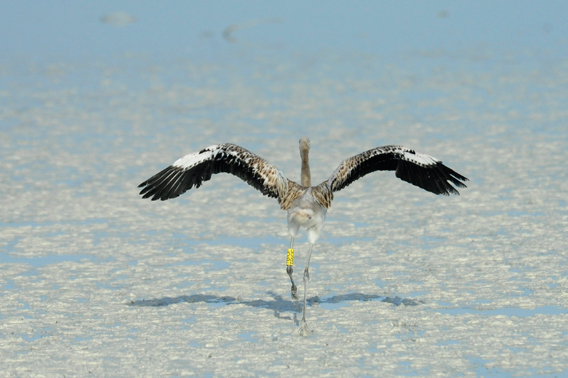 A banded juvenile Caribbean flamingo runs across the beach to rejoin the rest of its colony. Photo by: Julie Larsen Maher.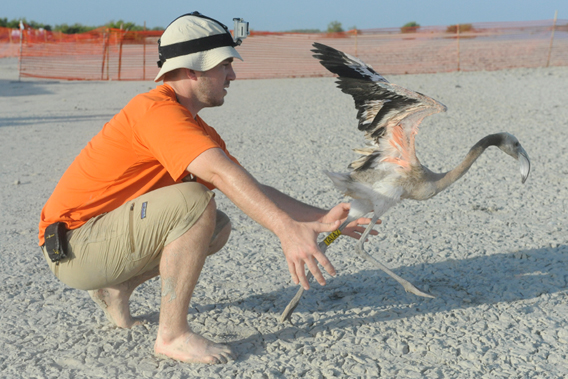 Tim Mohl, Principal Keeper at WCS's Bronx Zoo, releases a Caribbean flamingo after it has been banded and examined by a wildlife veterinarian. Photo by: Julie Larsen Maher.