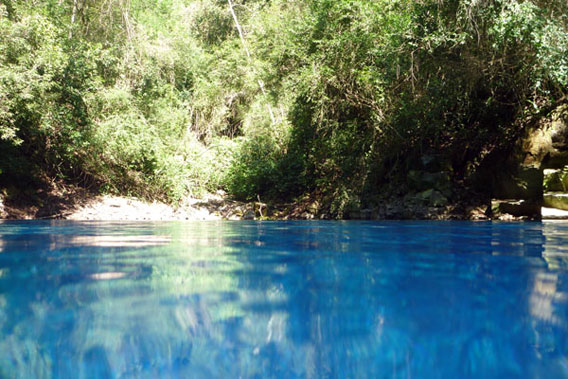 WWF is calling upon Brazil "to play politics as well as they play football" to ensure the Rio+20 summit produces a meaningful outcome.
"The Rio negotiations are a mess right now – though there's hope on the horizon as Brazil prepares to take the lead on this process," said Lasse Gustavsson, head of WWF's delegation in Rio+20, in a statement. "In the coming days, there's going to be a lot of pressure on Brazil as hosts to pull this meeting together so governments here don't go home with their tails between their legs."
Gustavsson cited Canada as a chief obstacle to progress at the U.N. Conference on Sustainable Development.
"Canada is not properly valuing nature – both at home and in the global commons. In the same week that Canada puts forward a national bill to delete its remaining climate change laws, erode fisheries laws, and weaken its environmental assessment rules, Canada is now exporting these regressive actions and currently blocking progress at Rio+20."
"Canada is blocking negotiating text that includes principles of basic sustainable development, protecting high seas biodiversity, and a commitment to ending fossil fuel subsidies."
WWF says it has five goals for Rio: the establishment of sustainable development goals modeled after the Millennium Development Goals; a framework for valuing natural wealth alongside economic and social indicators; reduction in "environmentally harmful" subsidies, especially for fossil fuels; improved ocean governance; and a stronger UN Environment Program (UNEP).
Expectations for the U.N. Conference on Sustainable Development are low. Fearing failure at the international policy level, many are pinning hopes for progress in the private sector and at sub-national levels.
Related articles