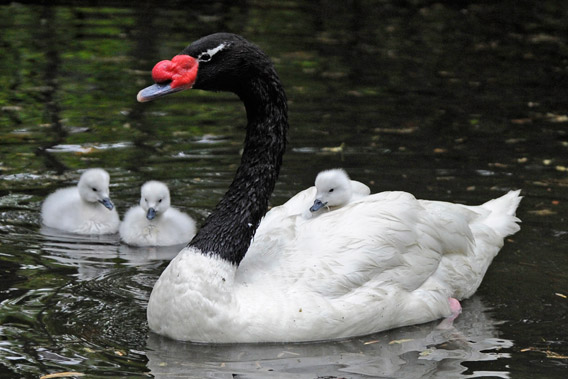 A male black necked swan with three babies in Heart Lake at the Wildlife Conservation Society's Bronx Zoo. Photo by: Julie Larsen Maher © WCS.


The black-necked swan (Cygnus melancoryphus) is South America's largest waterfowl, but the smallest of the world's swans. When newborn, babies, who are called cygnets, often ride on their parents back for safety.
Found in Brazil, Argentina, Chile, and Uruguay, the black-necked swan is the most comfortable swan in marine areas. It is listed as Least Concern by the IUCN Red List.