Devastated rainforest in Indonesian Borneo. Photo by: Rhett A. Butler.
In 48 years wildlife populations in the tropics, the region that holds the bulk of the world's biodiversity, have fallen by an alarming 61 percent, according to the most recent update to the Living Planet Index. Produced by the World Wide Fund for Nature (WWF) and the Zoological Society of London (ZSL), the index currently tracks almost 10,000 populations of 2,688 vertebrate species (including mammals, birds, reptiles, amphibians, and fish) in both the tropics and temperate regions.
"Much as a stock market index measures the state of the market by tracking changes in […] a selection of companies, changes in abundance (i.e., the total number of individuals in a given population) across a selection of species can be used as one important indicator of the planet's ecological condition," the report reads.
Between 1970 to 2008, species abundance in the tropics fell by 44 percent on land, 62 percent in the oceans, and 70 percent in freshwater environments, culminating in an average loss of 1.25 percent every year since the baseline was set in 1970. Wildlife populations are declining due to a number of large-scale human impacts including ongoing deforestation, habitat degradation, overexploitation for food or medicine, pollution, agricultural, overfishing, invasive species, disease, climate change, dams, mining, and other industrial projects.
| | |
| --- | --- |
| | Tiger populations have fallen by 70 percent from 1980 to 2008. Today, more tigers live in captivity in the U.S. than in the wild. Photo by: Rhett A. Butler. |
The report also examines impacts in particular regions. Wildlife populations in tropical Africa have dropped by 38 percent, by half in the Neotropics (Central and South America) by half, and by 64 percent in the Indo-Pacific (including India, Southeast Asia, Australia, and Pacific Islands). This is perhaps not surprising since the world's highest deforestation levels are in Southeast Asia.
"These declines reflect large-scale forest and other habitat loss across these realms, driven by logging, growing human populations, and agricultural, industrial and urban developments," the report reads.
In the Neotropics, recent years have seen amphibians decimated by a fungal disease. The disease, known as chytridiomycosis, is not only cutting populations down but also pushing dozens of species to extinction.
"This report is like a planetary check-up and the results indicate we have a very sick planet. Ignoring this diagnosis will have major implications for humanity. We can restore the planet's health, but only through addressing the root causes, population growth and over-consumption of resources," Jonathan Baillie, conservation program director with the Zoological Society of London said in a press release.
Biodiversity provides many services to global society, including pollination, carbon sequestration, food production, soil health, and life-saving medicines among others, although few of these 'ecosystem services' are yet recognized by the global market.
Related articles
Biodiversity loss cripples plant growth
(05/02/2012) For decades scientists have been warning that if global society continues with "business-as-usual" practices the result will be a mass extinction of the world's species, an extinction event some researchers say is already underway. However, the direct impacts of global biodiversity loss has been more difficult to compile. Now a new study in Nature finds that loss of plant biodiversity could cripple overall plant growth.
For Earth Day, 17 celebrated scientists on how to make a better world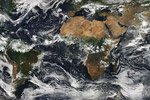 (04/22/2012) Seventeen top scientists and four acclaimed conservation organizations have called for radical action to create a better world for this and future generations. Compiled by 21 past winners of the prestigious Blue Planet Prize, a new paper recommends solutions for some of the world's most pressing problems including climate change, poverty, and mass extinction. The paper, entitled Environment and Development Challenges: The Imperative to Act, was recently presented at the UN Environment Program governing council meeting in Nairobi, Kenya.
Over 5,000 vital biodiversity sites remain unprotected
(03/22/2012) A recent study has found that half of the world's Important Bird Areas (IBAs) and Alliance for Zero Extinction (AZE) sites remain unprotected, leaving many endangered species, some on the verge of extinction, gravely vulnerable to habitat loss. Published in the open access journal PLoS ONE, the study urges governments to focus on expanding protected areas to cover the species that need it most.
Birders beware: climate change could push 600 tropical birds into extinction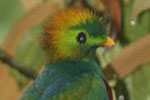 (02/21/2012) There may be less birds for birders to see in the world as the planet warms. Climate change, in combination with deforestation, could send between 100 and 2,500 tropical birds to extinction before the end of century, according to new research published in Biological Conservation. The wide range depends on the extent of climate and how much habitat is lost, but researchers say the most likely range of extinctions is between 600 and 900 species, meaning about 10-14 percent of tropical birds, excluding migratory species.
Unanimous agreement among scientists: Earth to suffer major loss in species
(11/09/2011) The thylacine, the dodo, the great auk, the passenger pigeon, the golden toad: these species have become symbols of extinction. But they are only the tip of the recent extinction crisis, and according to a survey of 583 conservation scientists, they are only the beginning. In a new survey in Conservation Biology, 99.5 percent of conservation scientists said a serious loss in biodiversity was either 'likely', 'very likely', or 'virtually certain'. The prediction of a significant loss of species is not surprising—scientists have been warning for decades that if global society continues with business as usual the world will suffer from mass extinction—what is perhaps surprising is the practically unanimous expectation that a global biodiversity decline will occur.
11 challenges facing 7 billion super-consumers
(10/31/2011) Perhaps the most disconcerting thing about Halloween this year is not the ghouls and goblins taking to the streets, but a baby born somewhere in the world. It's not the baby's or the parent's fault, of course, but this child will become a part of an artificial, but still important, milestone: according to the UN, the Earth's seventh billionth person will be born today. That's seven billion people who require, in the very least, freshwater, food, shelter, medicine, and education. In some parts of the world, they will also have a car, an iPod, a suburban house and yard, pets, computers, a lawn-mower, a microwave, and perhaps a swimming pool. Though rarely addressed directly in policy (and more often than not avoided in polite conversations), the issue of overpopulation is central to environmentally sustainability and human welfare.
Five ways to feed billions without trashing the planet
(10/13/2011) At the end of this month the UN predicts global population will hit 7 billion people, having doubled from 3.5 billion in less than 50 years. Yet even as the Earth hits this new milestone, one billion people do not have enough food; meanwhile the rapid expansion of agriculture is one of the leading causes of global environmental degradation, including greenhouse gas emissions, destruction of forests, marine pollution, mass extinction, water scarcity, and soil degradation. So, how do we feed the human population—which continues to rise and is expected to hit nine billion by 2050—while preserving the multitude of ecosystem services that support global food production? A new study in Nature proposes a five-point plan to this dilemma.
UN calls for secure contraceptives as wildlife group hands out Endangered Species condoms
(10/06/2011) Sometime at the end of this month, the seventh billion person on Earth will be born: that's seven billions mouths to feed, seven billion throats to water, and seven billion bodies to keep warm. But the population continues to rise: experts believe the global human population could hit 10 billion by 2050. A UN meeting last month said that to meet the needs of the world's women, the developing world needs a secure supply of contraceptives and voluntary family planning initiatives.
Humanity knows less than 15 percent of the world's species
(08/23/2011) Scientists have named, cataloged, and described less than 2 million species in the past two and a half centuries, yet, according to an new innovative analysis, we are no-where near even a basic understanding of the diversity of life on this small blue planet. The study in PLoS Biology, which is likely to be controversial, predicts that there are 8.7 million species in the world, though the number could be as low as 7.4 or as high as 10 million. The research implies that about 86 percent of the world's species have still yet to be described.
Over 80 percent of rediscovered species still face extinction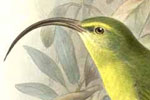 (08/18/2011) Imagine if your job was to locate extinct species. In 2010, biologists with The Search for Lost Frogs set out on a tropical mission hoping to confirm the existence of frog species not seen in decades. The team recovered proof of four out of a hundred missing species, including a toad among the expedition's Top Ten Amphibians list. According to a new study study in the open access journal PLoS ONE, such biological surveys are critical conservation tools to prevent the 'romeo error': the abandonment of conservation efforts due to belief that a species is extinct. The study, the first of its kind, found that rediscovered species are especially in danger of vanishing again, this time altogether, without targeted conservation measures.
Cameratraps take global snapshot of declining tropical mammals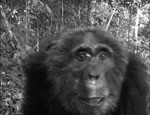 (08/17/2011) A groundbreaking cameratrap study has mapped the abundance, or lack thereof, of tropical mammal populations across seven countries in some of the world's most important rainforests. Undertaken by The Tropical Ecology Assessment and Monitoring Network (TEAM), the study found that habitat loss was having a critical impact on mammals. The study, which documented 105 mammals (nearly 2 percent of the world's known mammals) on three continents, also confirmed that mammals fared far better—both in diversity and abundance—in areas with continuous forest versus areas that had been degraded.