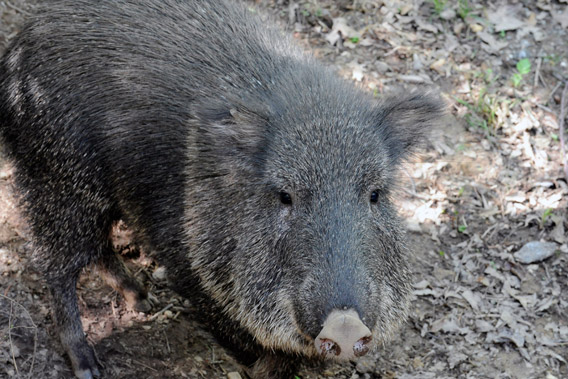 The Chacaon peccary, the newest member of the Wildlife Conservation Society's Queens Zoo. Photo by: Julie Larson Maher.
The Chacoan peccary (Catagonus wagneri) was only known from fossils and thought extinct, perhaps a victim of the megafaunal extinction that ended the Pleistocene, until researchers in the 1970s stumbled on a living population in Argentina. While peccaries look like and are distantly related to the pig species that originated in the Old World, they belong to their own family, the Tayassuidae.
Today the species is considered the largest of the three recognized species of peccary, although a fourth (the giant peccary) is debated. The Chacoan peccary is found in the dry forests of the Gran Chaco ecosystem located in Argentina, Paraguay and Bolivia, but the species is imperiled by habitat lost, disease, and over hunting. Around 3,000 individuals were estimated to survive in the region, but that was before their dry forests suffered large-scale deforestation for soy and cattle ranching. The IUCN Red List currently categorizes the species as Endangered.
Chacoan peccaries are now held in captivity in a number of zoos. The Wildlife Conservation Society's Queens Zoo recently added three males to their collection.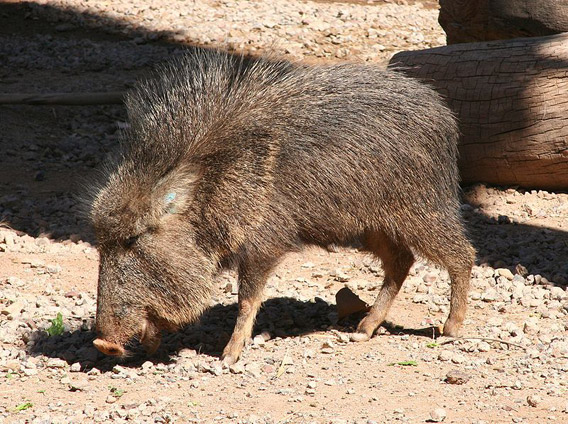 Chacoan peccary at the Phoenix Zoo. Photo by: Dave Pape.