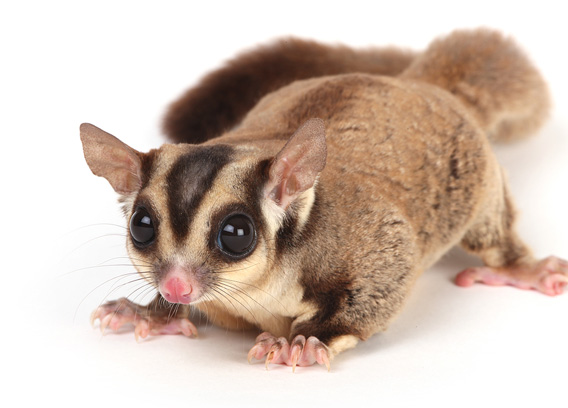 Sugar Glider courtesy of Bigstockphoto.com.
Malaysia will tighten controls on the trade in sugar gliders, a big-eyed gliding possum increasingly popular in the pet trade in Southeast Asia and the United States, according to the country's Department of Wildlife and National Parks (Perhilitan).
As reported by TRAFFIC, Perhilitan's Deputy Director Zaaba Zainol Abidin said his agency will move to protect sugar gliders under Malaysia's Wildlife Conservation Act. Currently sugar gliders are subject to quotas in Malaysia, but the 225 annual harvest limit appears to be grossly exceeded.
TRAFFIC, the wildlife trade monitoring network, applauded the announcement.
"TRAFFIC welcomes this proactive move by Perhilitan to control the trade in Sugar Gliders," said Chris R. Shepherd, Deputy Regional Director of TRAFFIC Southeast Asia, in a statement.
"We support these efforts to provide better protection against illegal wildlife trade, which in many countries appears to continue with little interruption from the authorities. Current levels of trade in wild-caught Sugar Gliders not only indicate that quotas are being ignored, but also suggest trade may potentially be a serious threat to this species."
Sugar gliders, a type of marsupial, live in the rainforests of eastern Indonesia, Papua New Guinea, and Australia. Most animals available in the pet trade in Malaysia are trafficked from Indonesia. Only a small number are believed to originate from captive breeding facilities in Indonesia.