The Indonesian government plans to create a massive plantation firm next month when it will combine the assets of state-owned rubber and palm oil companies, reports Reuters.
The new corporation, which will be consolidated under the parent company PT Perkebunan Nusantara III, will have assets worth $5.6 billion, according to State Enterprises Minister Dahlan Iskan. It will own about million hectares of oil palm and rubber plantations, rivaling Malaysia's Sime Darby and Singapore's Wilmar among the world's largest planters.
The revenue of the firms that will soon make up Perkebunan Nusantara III was $4.5 billion last year.
Iskan said the plantation giant may eventually be listed and spun off from the government.
"We're open for other units to list on the stock exchange but eventually we will list the parent company and I don't think we should retain a majority stake once it is listed," Iskan told Reuters during an inteview.
Malaysia's Sime Darby with 525,795 hectares of oil palm currently has the largest land bank of any publicly-listed plantation company in Southeast Asia. Listed in Singapore, its market cap is $18.2 billion.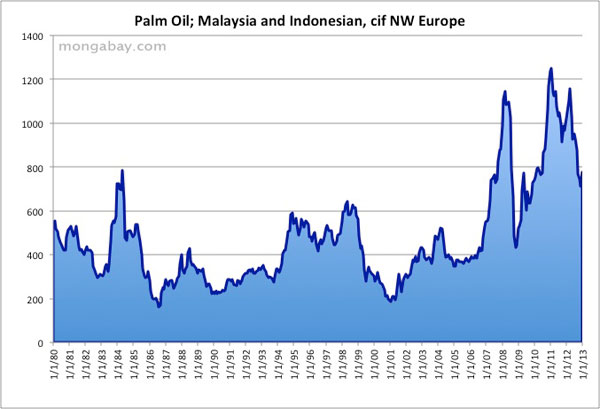 Related articles