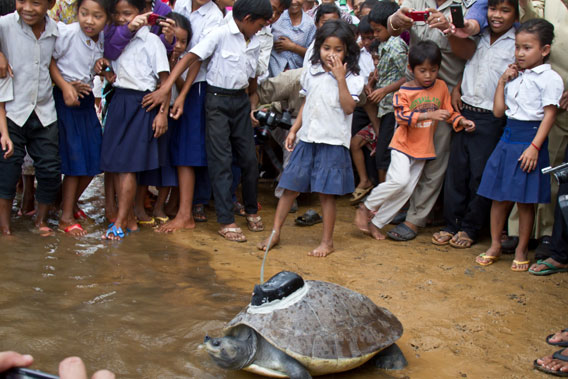 Children watch the rereleasing of a southern river terrapin back into the wild. Photo by: Eleanor Briggs.
Only around 200 southern river terrapins (Batagur affinis) survive in the wild, but today at least the species got some good news. A female terrapin was released back into the Sre Ambel River with much fanfare after being caught by a local fishermen in Cambodia.


The female was released by the Wildlife Conservation Society, in conjunction with the Cambodian Fisheries Administration and Wildlife Reserves Singapore. Conservationists attached a satellite transmitter in hopes to study the animal's movements, especially through fishing grounds and industrial areas.


The female is only one of ten known nesting animals on the Sre Ambel River, so its survival is vital. Southern River terrapins have been decimated by overhunting with individuals often ending up in Chinese markets. According to Conservation International, 40 percent of the world's freshwater turtles are threatened with extinction.


For more information on endangered turtles: Photos: the world's most endangered turtles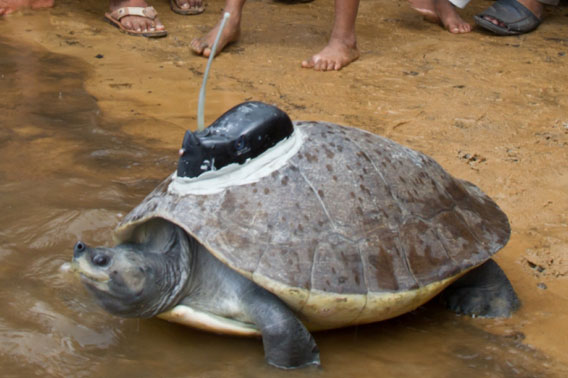 Weighing around 75 pounds (34 kilograms) conservationists hope to follow the movements of this southern river terrapin. Photo by: Eleanor Briggs.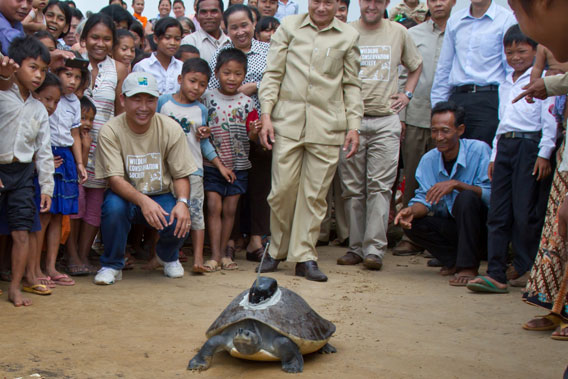 Crowds gather around the rerelease of the southern river terrapin. Photo by: Eleanor Briggs.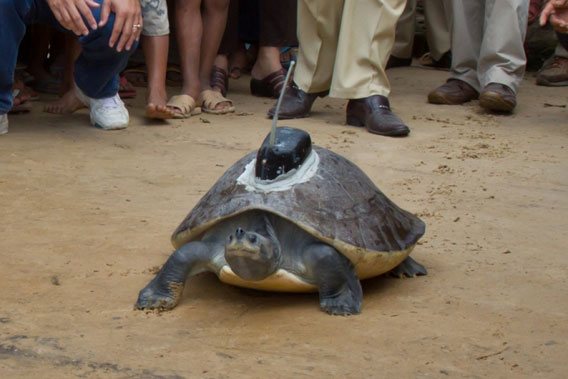 Close up of turtle. Photo by: Eleanor Briggs.