Editor's note: this story has been corrected since originally posted. See the box below for details.

Rainforest in Sumatra
Levi Strauss & Company had issued a new policy that will exclude fiber from controversial sources from its products. The move will effectively bar Asia Pulp & Paper (APP) as a supplier, according to the Rainforest Action Network, a green group that is campaigning to reform APP's sourcing practices, which the NGO says come at the expense of rainforests in Sumatra.
According to a forest products purchasing policy [PDF] posted on its web site last month, but originally drafted in December 2010, Levi's will "not knowingly purchase wood and paper products from endangered forests and other highly controversial sources such as high-risk regions for illegal logging." The clothing-maker will reduce consumption of forest resources by using recycled material, reducing packaging, and giving preference to products certified by the Forest Stewardship Council (FSC), a multi-stakeholder initiative that aims to improve the environmental performance of the forestry sector.
"This will provide the most credible means of sourcing products from forests independently verified as being environmentally and socially well-managed," Levi Strauss & Co. said in a statement. "FSC labeled products also carry assurances of chain-of-custody transparency and minimize risks relating to many controversial sources."
Levi Strauss & Co. also said it would favor paper products processed without chlorine to reduce pollution, and would develop a training program for employees on forest stewardship and environmental sustainability.
The Rainforest Action Network (RAN) welcomed the decision.
"Levi's forest products purchasing policy sends a clear message to Asia Pulp and Paper that if they want to do business with respected global companies, they must stop destroying rainforests," said Lafcadio Cortesi, Forest Campaign Director at RAN, in a statement. "It is time for APP to stop pulping Indonesia's last rainforests for cheap paper products. Instead APP should support the country's commitment to reduce greenhouse gas emissions from deforestation."
Levi's earlier stopped buying from PAK 2000, an APP affiliate, due to concerns over deforestation.
APP, a paper products brand that sources from more than a dozen subsidiaries, has been criticized by a wide range of environmental groups in recent years for its forest management practices on the Indonesian island of Sumatra. APP is accused of clearing vast swathes of increasingly rare forest for eucalyptus and acacia plantations. The paper supplier has missed three previous targets for phasing out pulping of natural forests and has lost its FSC certification. For its part, APP says its activities are legal under Indonesian law.
FSC-certification itself is not without controversy. The labeling initiative has faced criticism in recent years for what some have termed lax oversight and reliance on logging practices that degrade primary forests. RAN says that it urges buyers to establish policies that go "above and beyond" FSC standards.
"Certification is a soft policy instrument but we really need to also look at hard policy—the long overdue government policy reforms and changes that are necessary to reduce deforestation in tropical countries," Bill Barclay, RAN's policy director, told mongabay.com during a 2010 interview. "It is important to distinguish between what the FSC can and cannot do. The FSC has policies, for example, related to a company and illegal logging but it is a voluntary initiative with various degrees and quality."
January 18, 2012 Editor's note: The original version of this article implied that Levi's new procurement policy explicitly excluded APP. It does not. Given the oversight, we are posting APP's response to RAN's statement.
While it is Asia Pulp & Paper Group's policy not to discuss any commercial matters pertaining to our customers, it's crucial to note that Levi-Strauss (Levi's) is public in their support of FSC certification, and not that they have not dropped APP, as Mongabay and RAN suggest. This can be seen in the Levi-Strauss' sustainable forest procurement policy from December 2010 that you link to within your article. Neither Asia Pulp & Paper (nor the country of Indonesia) is specifically mentioned anywhere within the policy.
APP encourages western companies to adopt procurement policies that support sustainable practices in developing countries like Indonesia. We also support a wide range of forest certification schemes, and applaud companies' efforts to ensure their products adhere to these standards. APP believes that policies that adopt rigorous, globally recognized certification schemes should not exclude the legal and sustainable products coming from countries like Indonesia.

January 26, 2012 UPDATE.
On January 25, 2012, a Levi's spokesperson told just-style it has "no supplier relationship with APP today". Levi's has therefore confirmed that it no longer sources from APP.


February 6, 2012 UPDATE.
On January 27, 2012, the Consumer Alliance for Global Prosperity, a group that advocates on behalf of APP's interests in the United States but does not disclose its funding sources, asserted that our story was "grossly inaccurate". It went on to state that "Mongabay is either complicit, or willfully ignorant." For the record, we believed RAN's claim that "Levi's had dropped APP" to be accurate and indeed, it was later revealed that Levi's had in fact stopped buying from APP. Other points in our story remain accurate and unchallenged.


Related articles
Kroger, America's largest grocery chain, stops carrying APP products due to deforestation concerns
(12/22/2011) Kroger, America's largest grocery store chain, will stop carrying products sourced by Asia Pulp & Paper (APP) due to concerns about deforestation, according to a statement on the company's web site. The move comes after a Greenpeace campaign targeting Paseo, a fast-growing toilet paper brand owned by APP.
WWF: Asia Pulp & Paper misleads public about its role in destroying Indonesia's rainforests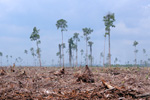 (12/16/2011) Asia Pulp & Paper (APP) continues to mislead the public about its role in destroying rainforests and critical tiger habitat across the Indonesian island of Sumatra, alleges a new report from Eyes on the Forest, a coalition of Indonesian environmental groups including WWF-Indonesia. The report, titled The truth behind APP's Greenwash, is based on analysis of satellite imagery as well as public and private documentation of forest cleared by logging companies that supply APP, which is owned by the Indonesian conglomerate, Sinar Mas Group (SMG). The report concludes APP's fiber suppliers have destroyed 2 million hectares of forest in Sumatra since 1984.
Paper commitments for the Indonesian industry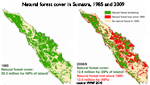 (12/13/2011) The Indonesian group Asia Pulp & Paper (APP) has been the target of many NGOs for years due to its alleged negative impacts on tropical forests. This culminated in a spectacular campaign launched by Greenpeace in 2011 based on Ken "dumping" Barbie. The rationale was that toy brand Mattel was accused of using APP paper products linked to the clear-cutting of natural forests in the Indonesian archipelago. APP organized a counter-attack in the media with the daily publication of advertisements promoting its sustainable development practices. Journalists from all over the world were also invited to attend guided tours of APP concessions to demonstrate their conservation efforts, and a number of articles were subsequently written.
Report questions legitimacy of Asia Pulp & Paper's conservation initiatives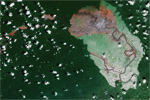 (11/22/2011) A new report by an Indonesian environmental group casts doubt on Asia Pulp & Paper's commitment to sustainability. In its corporate social responsibility reports and advertisements, Asia Pulp & Paper (APP), one of Indonesia's largest pulp and paper suppliers, has touted several forest reserves as indicators of its commitment to environmental stewardship. APP has portrayed these as voluntary, goodwill efforts to conserve Sumatra's endangered wildlife. But in a new report, Greenomics-Indonesia, a Jakarta-based NGO, says that at best these projects represent compliance with existing Indonesian laws or are in areas where commercial exploitation isn't viable.
War of words between Greenpeace, Asia Pulp & Paper over deforestation allegations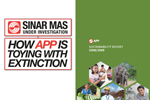 (11/16/2011) Greenpeace and Asia Pulp & Paper (APP), a giant global paper supplier, are locked in a heated battle over the activist group's allegations that APP products contain fiber sourced from the destruction of forests in Indonesia. At stake is APP's access to some of the world's most lucrative markets. Until APP provides solid evidence refuting Greenpeace's accusation that its pulp and paper production isn't coming at the expense of natural forests in Indonesia, APP will have a difficult time winning over critics.
Toy giant Mattel drops paper from APP and other 'controversial sources'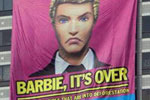 (10/05/2011) The world's biggest toy-maker Mattel has pledged to overhaul its paper sourcing policies after a hard-hitting campaign from Greenpeace linked the toy giant to rainforest destruction in Indonesia by Asia Pulp and Paper (APP). Today, Mattel pledged to increase the use of recycled paper and sustainably-certified fiber to 70 percent by the year's end, and 85 percent by 2015. In addition, the company has said any 'controversial' company engaged in natural forest destruction will be kept out of its supply line, referring to, but not naming directly, APP. Surprisingly, APP told mongabay.com that it 'applauds' Mattel's new commitments.
APP affiliate 'regrets' astroturfing on Indonesia deforestation claims
(08/21/2011) Solaris, an Australian affiliate of Asia Pulp and Paper (APP), has been caught astroturfing an article that repeated criticism of APP from Greenpeace. The article, which appeared on Mumbrella—an Australian media and marketing news site—garnered a multitude of negative comments which were later tracked to IP addresses used by Solaris. Astroturfing is corporate or government messaging falsified as coming from the public or a grassroots movement.
Palm oil, paper drive large-scale destruction of Indonesia's forests, but account for diminishing role in economy, says report
(07/27/2011) Indonesia's forests were cleared at a rate of 1.5 million hectares per year between 2000 and 2009, reports a new satellite-based assessment by Forest Watch Indonesia (FWI), an NGO. Expansion of oil palm and wood-pulp plantations were the biggest drivers of deforestation, yet account for a declining share of the national economy. The study, which compared year 2000 data with 2009 Landsat images from NASA, found that Indonesia's forest cover declined from 103.32 million hectares to 88.17 million hectares in ten years. Since 1950 Indonesia lost more than 46 percent of its forests.
Lego banishes Asia Pulp & Paper due to deforestation link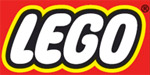 (07/07/2011) In response to a campaign by Greenpeace asserting that packaging used for its iconic toy building blocks is contributing to deforestation in Indonesia, the LEGO Group on Thursday announced it is taking steps to reduce the environmental impact of packaging materials and paper used in its products.
FSC mulls controversial motion to certify plantations responsible for recent deforestation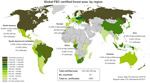 (06/24/2011) Members of the Forest Stewardship Council (FSC), meeting in Malaysia this week for its General Assembly, will consider various changes to the organization, including a vote on a controversial motion that would open the door—slightly at first—to sustainable-certification of companies that have been involved in recent forest destruction for pulp and paper plantations. Known as Motion 18, the change is especially focusing on forestry in places where recent deforestation has been rampant, such as Indonesia and Malaysia.
Indonesia's anti-mafia unit seeks to reopen $115 billion illegal logging case
(06/08/2011) Indonesia's Anti-Mafia Law Task Force asked authorities Tuesday to reopen an investigation into illegal logging that may have cost the Indonesian state $115 billion.
Barbie, Legos, other toys linked to destruction of Indonesia's rainforests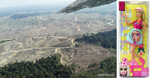 (06/07/2011) Some of the world's largest and most prominent toy-makers are sourcing their packaging materials from companies linked to large-scale destruction of Indonesia's rainforests, alleges a new report from Greenpeace. The report, How APP is Toying with Extinction, is based on forensic analysis of toy packaging from Mattel, which manufacturers Barbie and Hot Wheels toys; Disney, which makes a variety of toys linked to its movies; Hasbro, which produces GI Joe, Star Wars, and Sesame Street toys and various games like Monopoly and Scrabble; and Lego, which makes the iconic plastic building blocks. The analysis found traces of mixed-tropical hardwood (MTH) and acacia fiber which are principally sourced from Asia Pulp & Paper (APP), an umbrella paper products brand that sources from several companies that have been linked to rainforest destruction in Sumatra.
Pulp and paper firms urged to save 1.2M ha of forest slated for clearing in Indonesia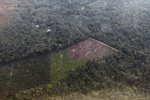 (03/17/2011) Indonesian environmental groups launched a urgent plea urging the country's two largest pulp and paper companies not to clear 800,000 hectares of forest and peatland in their concessions in Sumatra. Eyes on the Forest, a coalition of Indonesian NGOs, released maps showing that Asia Pulp and Paper (APP) and Asia Pacific Resources International Limited (APRIL) control blocks of land representing 31 percent of the remaining forest in the province of Riau, one of Sumatra's most forested provinces. Much of the forest lies on deep peat, which releases large of amount of carbon when drained and cleared for timber plantations.
McDonald's launches new sourcing policy for palm oil, paper, beef to reduce global environmental impact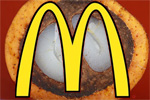 (03/11/2011) McDonald's announced a far-reaching sourcing policy that could significantly reduce the fast-food giant's impact on the environment, including global forests. Yesterday McDonald's unveiled its Sustainable Land Management Commitment, a policy that requires its suppliers to use 'agricultural raw materials for the company's food and packaging that originate from sustainably-managed land'.
Does chopping down rainforests for pulp and paper help alleviate poverty in Indonesia?
(01/13/2011) Over the past several years, Asia Pulp & Paper has engaged in a marketing campaign to represent its operations in Sumatra as socially and environmentally sustainable. APP and its agents maintain that industrial pulp and paper production — as practiced in Sumatra — does not result in deforestation, is carbon neutral, helps protect wildlife, and alleviates poverty. While a series of analyses and reports have shown most of these assertions to be false, the final claim has largely not been contested. But is conversion of lowland rainforests for pulp and paper really in Indonesia's best economic interest?
Pulp plantations destroying Sumatra's rainforests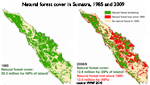 (11/30/2010) Indonesia's push to become the world's largest supplier of palm oil and a major pulp and paper exporter has taken a heavy toll on the rainforests and peatlands of Sumatra, reveals a new assessment of the island's forest cover by WWF. The assessment, based on analysis of satellite imagery, shows Sumatra has lost nearly half of its natural forest cover since 1985. The island's forests were cleared and converted at a rate of 542,000 hectares, or 2.1 percent, per year. More than 80 percent of forest loss occurred in lowland areas, where the most biodiverse and carbon-dense ecosystems are found.
Timber certification is not enough to save rainforests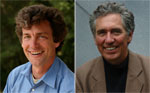 (06/02/2010) In the 1980s and 1990s pressure from activist groups led some of the world's largest forestry products companies and retailers to join forces with environmentalists to form the Forest Stewardship Council (FSC), a certification standard that aims to reduce the environmental impact of wood and paper production on natural forests. Despite initial skepticism on whether buyers would pay a premium for greener forest products, FSC quickly grew and by 2000 had become a standard in many markets, including Europe and the United States. Companies like Home Depot, Lowe's, and Ikea are today strong supporters of the FSC. But the FSC has not been without controversy. In recent years some activists have voiced concern about FSC standards as well as the credibility of auditors that certify timber operations. Among the initiative's supporters is the Rainforest Action Network (RAN), a group best known for its aggressive protest tactics. RAN says engagement with the FSC is better than the alternative: leaving the timber industry to devise its own sustainability standards.
A total ban on primary forest logging needed to save the world, an interview with activist Glen Barry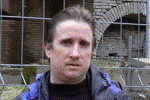 (06/02/2010) Radical, controversial, ahead-of-his-time, brilliant, or extremist: call Dr. Glen Barry, the head of Ecological Internet, what you will, but there is no question that his environmental advocacy group has achieved major successes in the past years, even if many of these are below the radar of big conservation groups and mainstream media. "We tend to be a little different than many organizations in that we do take a deep ecology, or biocentric approach," Barry says of the organization he heads. "[Ecological Internet] is very, very concerned about the state of the planet. It is my analysis that we have passed the carrying capacity of the Earth, that in several matters we have crossed different ecosystem tipping points or are near doing so. And we really act with more urgency, and more ecological science, than I think the average campaign organization."
The FSC is the 'Enron of forestry' says rainforest activist

(04/17/2008) On April 7th, Mongabay printed an interview with FSC International Communications Manager, Nina Haase, in which she defended the FSC against criticism leveled at it by various environmental organizations, such as The World Rainforest Movement and Ecological Internet. The interview drew strong reactions on both sides, and Simon Counsell, director of the Rainforest Foundation UK, requested a chance to respond to the FSC's interview in-depth. In his response, he states that the FSC has created a "'race to the bottom' of certification standards", alleging that the "FSC really has become the 'Enron of forestry'".
The FSC responds to its critics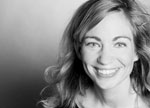 (04/07/2008) Last month, Mongabay.com reported on recent and various criticisms of the FSC (the Forest Stewardship Council). The FSC is an international organization that certifies forest products which, according to their standards, have been harvested in an environmentally-sustainable and socially-responsible manner. Response to the article was significant. It was picked up by the Ecological Internet's email campaign and was mentioned on numerous environmental web sites and blogs. At the time of the publication, the FSC had not responded to requests for comments. But in the following interview, FSC International Communications Manager Nina Haase answers each criticism separately and addresses several other issues, such as the FSC and climate change, the organization's monitoring capabilities, and its adaptation to new environmental concerns. Ultimately she responds to the big question raised by critics: is the FSC stamp still credible?
FSC has 'failed the world's forests' say critics
(03/26/2008) The Forest Stewardship Council (FSC) has come under increasingly harsh criticisms from a variety of environmental organizations. The FSC is an international not-for-profit organization that certifies wood products: its stamp of approval is meant to create confidence that the wood was harvested in an environmentally-sustainable and socially-responsible manner. For years the FSC stamp has been imperative for concerned consumers in purchasing wood products. Yet amid growing troubles for the FSC, recent attacks from environmental organizations like World Rainforest Movement and Ecological Internet are putting the organization's credibility into question.