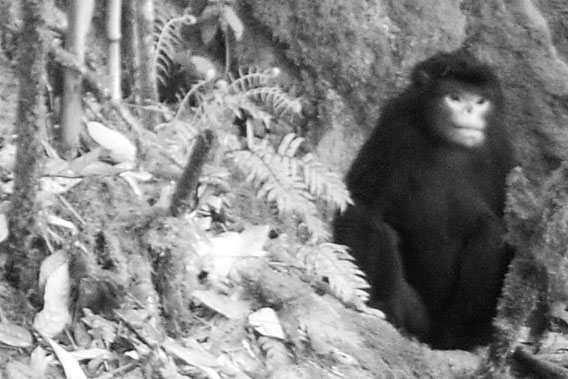 Close-up from world's first photo of a living Myanmar snub-nosed monkey. Photo by: FFI/BANCA/PRCF.
In 2010 researchers described a new species of primate that reportedly sneezes when it rains. Unfortunately, the new species was only known from a carcass killed by a local hunter. Now, however, remote camera traps have taken the first ever photo of the elusive, and likely very rare, Myanmar snub-nosed monkey (Rhinopithecus strykeri), known to locals as mey nwoah, or 'monkey with an upturned face'. Locals say the monkeys are easy to locate when it rains, because the rain catches on their upturned noses causing them to sneeze.
"These images are the first record of the animal in its natural habitat," said Ngwe Lwin, a native to Myanmar, who first recognized that the primate may be a new species. "It is great to finally have photographs because they show us something about how and where it actually lives."
Still, no scientist has ever seen a living individual and the monkey's life is obscured by the little-explored forests of northern Myanmar (also known as Burma). Just setting the camera traps in April of last year proved incredibly difficult with the expedition battling both snow and rain.
| | |
| --- | --- |
| | An artists impression of the new species in its habitat, based on field sightings and a carcass of the newly discovered species. Image by: Martin Aveling/Fauna & Flora International. |
"We were dealing with very tough conditions in a remote and rugged area that contained perhaps fewer than 200 monkeys," explains photographer Jeremy Holden, who led the team. "We didn't know exactly where they lived, and had to rely on information gathered from hunters; I didn't hold out much hope."
Still a month after setting up the camera traps, the scientists had the first photographic evidence of a living Myanmar snub-nosed monkey, including family groups.
"We were very surprised to get these pictures," said biologist Saw Soe Aung. "It was exciting to see that some of the females were carrying babies—a new generation of our rarest primate."
Snub-nosed monkeys are imperiled by hunting and trapping, but it may be logging that ultimately does them in. In 2010 Frank Momberg, FFI's Regional Program Development Coordinator in the Asia Pacific, told mongabay.com that hunting in the remote region had recently moved beyond subsistence only: with Chinese logging roads infiltrating the area there has been a rise in commercial bushmeat hunting. At the time, Momberg also warned that the logging roads were expected to move into Myanmar snub-nosed monkey territory by 2011.
Myanmar has one of world's the highest deforestation rates, which is at least partly driven by China's rising demand for commodities. Between 1990 and 2010, Myanmar lost 19 percent of its forest cover, or around 7,445,000 hectares, an area larger than Ireland.
Next month, FFI and Myanmar's Ministry for Environmental Conservation and Forest (MOECAF) plan to meet to develop an action plan to protect the Myanmar snub-nosed monkey.
While the photos may not be award-winners, Holden says they bring to life the scarcity of the new primate.
"The images are poor quality compared to what we are now used to seeing from wildlife photographers, but this somehow examplifies the fact that these monkeys are rare, mysterious, and on the brink," he says.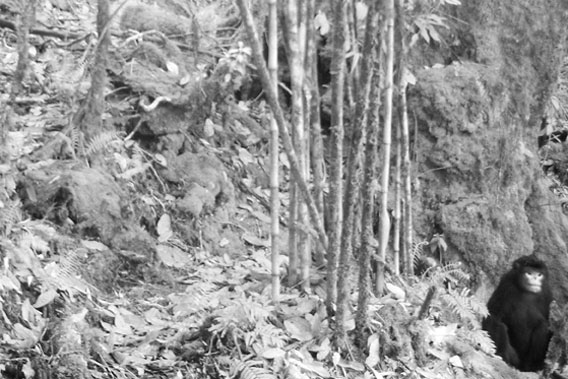 World's first photo of a living Myanmar snub-nosed monkey. Photo by: FFI/BANCA/PRCF.
Related articles
Picture: new monkey discovered in Myanmar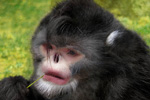 (10/26/2010) Hunters' reports have led scientists to discover a new species of monkey in the northern forests of Myanmar. Discovered by biologists from the Myanmar Biodiversity and Nature Conservation Association with support from primatologists with Fauna & Flora International (FFI) and the People Resources and Biodiversity Foundation, the strange looking primate is a member of the snub-nosed monkey family, adding a fifth member to this unmistakably odd-looking group of Asian primates. However, the species survives in only a small single population, threatened by Chinese logging and hunting.
Photos: 208 species discovered in endangered Mekong region in 2010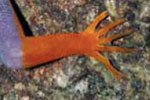 (12/14/2011) Last year researchers scoured forests, rivers, wetlands, and islands in the vanishing ecosystems of the Mekong Delta to uncover an astounding 208 new species over a twelve month period. A new report by the World Wide Fund for Nature (WWF) highlights a number of the new species—from a new snub-nosed monkey to five new meat-eating pitcher plants to a an all-female, cloning lizard—while warning that many of them may soon be gone as the Mekong Delta suffers widespread deforestation, over-hunting and poaching, massive development projects, the destruction of mangroves, pollution, climate change, and a growing population.
From Cambodia to California: the world's top 10 most threatened forests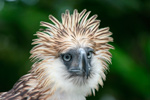 (02/02/2011) Growing populations, expanding agriculture, commodities such as palm oil and paper, logging, urban sprawl, mining, and other human impacts have pushed many of the world's great forests to the brink. Yet scientists, environmentalists, and even some policymakers increasingly warn that forests are worth more standing than felled. They argue that by safeguarding vulnerable biodiversity, sequestering carbon, controlling erosion, and providing fresh water, forests provide services to humanity, not to mention the unquantifiable importance of having wild places in an increasingly human-modified world. Still, the decline of the world's forests continues: the FAO estimating that around 10 million hectares of tropical forest are lost every year. Of course, some of these forests are more imperiled than others, and a new analysis by Conservation International (CI) has catalogued the world's 10 most threatened forests.