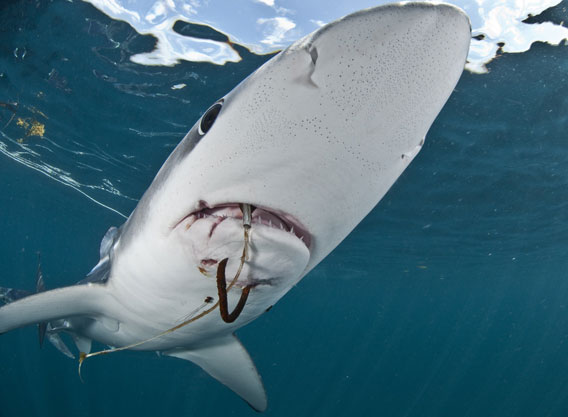 Blue shark with longline hook. Photo by: Terry Goss.
A photo of a shark with a rusting hook in its maw is the grand prize winner of the Ocean in Focus photo contest, which seeks to raise awareness for conservation issues in the oceans. The image is of a blue shark (Prionace glauca) taken off the coast of Rhode Island. The hook is from a longline fishery, which often catches bycatch species, such as sharks and seabirds. The photographer, Terry Goss, has won a trip to the Galapagos Islands.
The contest is organized by Sea Web's Marine Photobank.
For more news on ocean issues click here.