The world's biggest toy-maker Mattel has pledged to overhaul its paper sourcing policies after a hard-hitting campaign from Greenpeace linked the toy giant to rainforest destruction in Indonesia by Asia Pulp and Paper (APP). Today, Mattel pledged to increase the use of recycled paper and sustainably-certified fiber to 70 percent by the year's end, and 85 percent by 2015. In addition, the company has said any 'controversial' company engaged in natural forest destruction will be kept out of its supply line, referring to, but not naming directly, APP. Surprisingly, APP told mongabay.com that it 'applauds' Mattel's new commitments.
"We are committed to advancing the use of sustainably sourced paper and wood fiber across our business, beginning with packaging," said Lisa Marie Bongiovanni, vice president corporate affairs at Mattel, in a press release.
The change at Mattel comes after a Greenpeace investigation employed forensic analysis on Mattel paper-packaging and found fibers from APP, an umbrella paper products brand that sources from several companies linked to vast rainforest destruction in Sumatra. In a creative campaign against Mattel, Greenpeace staged a break-up between beloved Mattel toys, Barbie and Ken, over the issue of forest destruction, with Ken proclaiming 'I don't date girls that are into deforestation'. Over a half a million letters also went out to Mattel complaining of its link to forest destruction in Sumatra.
| | |
| --- | --- |
| | Greenpeace's stunt at Mattel's headquarters on June 8 |
Greenpeace applauded Mattel's decision, saying on their blog, that 'hostilities between [Ken and Barbie] have ceased.'
At the time of the report's issuance, Mattel said they had numerous sources for paper packaging and 'it is not the normal course of business to dictate where suppliers source materials.' In their most recent move, however, Mattel seems to be doing just that. It has told suppliers to drop any 'controversial' companies, such as APP, and plans to source more material from third party sustainably-certified sources, such as the Forest Stewardship Council (FSC). However, even the FSC has faced harsh criticism from some environmental groups due to its practice of certifying clear-cutting and plantations, although Greenpeace itself is an acting member of FSC.
Mattel is not the first to cut APP out its supply chain: Staples, Woolworths, Office Max, and Office Depot among others have all cut ties with the brand. APP has been criticized by environmentalists for continuing to cut down virgin rainforests in Sumatra, home to the Sumatran tiger (Panthera tigris sumatrae), the Sumatran orangutan (Pongo abelii), and the Sumatran rhino (Dicerorhinus sumatrensis), all three of which are listed as Critically Endangered by the IUCN Red List (the worst ranking before extinction). Sumatra's rainforests are also home to tens of thousands of other species, big and small. In addition the loss of rainforests and the drainage of carbon-rich peatlands is Indonesia's largest source of greenhouse gas emissions with some observers estimating that Indonesia has the third highest emissions rate in the world after industrial juggernauts, the USA and China.
| | |
| --- | --- |
| | A 2010 report from the Rainforest Action Network (RAN) and the Japan Tropical Forest Action Network (JATAN) estimated carbon dioxide emissions from APP's paper production at several levels of magnitude beyond what APP claimed. Overall the report estimated APP's total net emissions (emissions offset by carbon sequestration by its plantations) at 67-86 million tons of CO2e in 2006, or more than that of 165 countries. At this time, APP said the report "grossly exaggerates and misstates APP's carbon footprint". |
"APP is paying a heavy price for continuing to rely on destroying rainforests for pulp and paper by losing another high profile customer. People don't want to buy products that come from deforestation, and right now companies that want to be deforestation-free can't use APP products. Asia Pulp and Paper has to face these realities and change," Greenpeace writes in a blog.
APP has promised to change twice, but both times reneged on its pledges to stop cutting down native forest. Instead, APP has tried to counter criticism through an aggressive marketing campaign that has included press junkets, CSR reports, and glossy advertisements in The Economist and The New York Times. Advised by public relations firms like Cohn & Wolfe and Clark & Weinstock, APP has employed other groups as attack dogs to launch public assaults on companies that have dropped APP's products and on environmental organizations that have raised concerns.
While APP has also contributed money to some conservation projects in Sumatra—including a tiger 'conservation' initiative, the Indonesian government's effort to protect the Javan rhino, and two reserves: Giam Kecil-Bukit Batu Reserve and the Bukit Tigapuluh—these initiatives have received a tepid response from scientists, conservationists, and environmentalists, who note that APP still intends to destroy far more forest than it claims to help protect.
However Ian Lifshitz, Sustainability and Public Outreach Manager with APP, told mongabay.com today that the brand "applauds Mattel's commitments to recycling, wood legality, protection of High Conservation Value Forest (HCVF), respect for the rights of indigenous peoples and robust auditing and certification procedures," adding that "these principles very much mirror APP's philosophy and environmental commitments and we are delighted to see a major global toy manufacturer adopt the same."
Lifshitz also says that companies should look beyond the FSC for certifications, alleging that FSC "discriminates against products from Indonesia and other developing markets", and adds that "APP supports policies that protect both the environment and the vital income which developing countries receive from the pulp and paper industries."
APP was at one time certified by the FSC, until an investigative article from the The Wall Street Journal in 2007 pushed FSC to drop the brand.
"Companies are free-riding on our name," Andre de Freitas, head of operations with the FSC, told The Wall Street Journal at the time. "I feel bad about it."
Given the rise of ubiquitous throwaway paper packaging, APP paper can be found in packaging for "food, drinks, pharmaceuticals, home and personal care products and electrical goods," according to a Greenpeace report.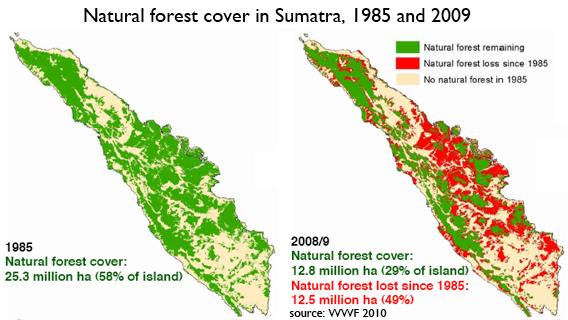 Related articles
Barbie, Legos, other toys linked to destruction of Indonesia's rainforests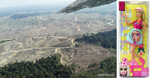 (06/07/2011) Some of the world's largest and most prominent toy-makers are sourcing their packaging materials from companies linked to large-scale destruction of Indonesia's rainforests, alleges a new report from Greenpeace. The report, How APP is Toying with Extinction, is based on forensic analysis of toy packaging from Mattel, which manufacturers Barbie and Hot Wheels toys; Disney, which makes a variety of toys linked to its movies; Hasbro, which produces GI Joe, Star Wars, and Sesame Street toys and various games like Monopoly and Scrabble; and Lego, which makes the iconic plastic building blocks. The analysis found traces of mixed-tropical hardwood (MTH) and acacia fiber which are principally sourced from Asia Pulp & Paper (APP), an umbrella paper products brand that sources from several companies that have been linked to rainforest destruction in Sumatra.
Asia Pulp & Paper to undertake human rights audit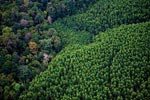 (09/22/2011) Paper products giant Asia Pulp & Paper (APP) will undertake a human rights audit across its Indonesian operations. The move, which APP says is an acknowledgment of a recent United Nations call for the global protection of human rights by businesses, comes as APP intensifies its effort to improve its image abroad. APP, a brand for paper products manufactured by several subsidiaries in Indonesia, has been beset by criticism from environmental and human rights group over its development of timber plantations on the island of Sumatra. The complaints have cost APP a number of prominent customers.
Featured video: Sumatran species spring to life on video camera traps
(09/21/2011) New video camera trap footage has revealed the stunning and often hidden biodiversity of Sumatra's Leuser Ecosystem, the only place in the world inhabited by elephants, orangutan, tigers, and rhinos. The video camera trap project, dubbed Eyes on Leuser, has captured 26 species to date usinf 10 video camers, including astounding footage of a sniffing Sumatran tiger, a great argus pheasant displaying for the camera, a springing sambar, and an emerald dove chasing away a mouse deer.
Ironic conservation: APP touts tiger relocation after allegedly destroying tiger's home
(08/02/2011) A female Sumatran tiger (Panthera tigris sumatrae) has been relocated from her threatened rainforest home to Sembilang National Park. According to Asia Pulp and Paper (APP) and the Sumatran Tiger Conservation Foundation (YPHS), the tiger had become an issue in its home region due to human and wildlife conflict. The group touted saving the tiger as 'a significant moment for Sumatran tiger preservation'. However, Greenpeace says that the tiger would never have been a problem if APP were not destroying its habitat.
Palm oil, paper drive large-scale destruction of Indonesia's forests, but account for diminishing role in economy, says report
(07/27/2011) Indonesia's forests were cleared at a rate of 1.5 million hectares per year between 2000 and 2009, reports a new satellite-based assessment by Forest Watch Indonesia (FWI), an NGO. Expansion of oil palm and wood-pulp plantations were the biggest drivers of deforestation, yet account for a declining share of the national economy. The study, which compared year 2000 data with 2009 Landsat images from NASA, found that Indonesia's forest cover declined from 103.32 million hectares to 88.17 million hectares in ten years. Since 1950 Indonesia lost more than 46 percent of its forests.
Video: Tiger trapped in Asia Pulp and Paper logging concession dies a gruesome death
(07/25/2011) Caught in a snare and left for days without access to food and water, a wild Sumatran tiger (Panthera tigris sumatrae) perished from its wounds hours after forest officers reached it. As reported by Greenpeace—which photographed and filmed the rescue attempt—the tiger was trapped at the edge of a acacia plantation and remaining forest area actively being logged by Asia Pulp and Paper (APP) in Riau Province. Sumatran tigers are listed as Critically Endangered by the IUCN Red List; the subspecies, restricted to the Indonesian island, is in decline due to large-scale habitat loss and poaching.
Lego banishes Asia Pulp & Paper due to deforestation link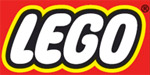 (07/07/2011) In response to a campaign by Greenpeace asserting that packaging used for its iconic toy building blocks is contributing to deforestation in Indonesia, the LEGO Group on Thursday announced it is taking steps to reduce the environmental impact of packaging materials and paper used in its products.
Pulp and paper firms urged to save 1.2M ha of forest slated for clearing in Indonesia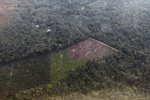 (03/17/2011) Indonesian environmental groups launched a urgent plea urging the country's two largest pulp and paper companies not to clear 800,000 hectares of forest and peatland in their concessions in Sumatra. Eyes on the Forest, a coalition of Indonesian NGOs, released maps showing that Asia Pulp and Paper (APP) and Asia Pacific Resources International Limited (APRIL) control blocks of land representing 31 percent of the remaining forest in the province of Riau, one of Sumatra's most forested provinces. Much of the forest lies on deep peat, which releases large of amount of carbon when drained and cleared for timber plantations.