Industrial palm oil production is coming to Africa, its ancestral home. And like other places where expansion has occurred rapidly, the crop is spurring hope for economic development while generating controversy over its potential impacts.
The world's most productive oil seed has been a boon to southeast Asian economies, but the looming arrival of industrial plantations in Africa is raising fears that some of the same detriments that have plagued leading producers Malaysia and Indonesia—deforestation, greenhouse gas emissions, biodiversity loss, conflicts with local people, social displacement, and poor working conditions—could befall one of the world's most destitute regions.
While there is no question that oil palm is a highly lucrative crop that can contribute to economic development, there is also little doubt that conversion of native forests for plantations exacts a heavy toll on the environment.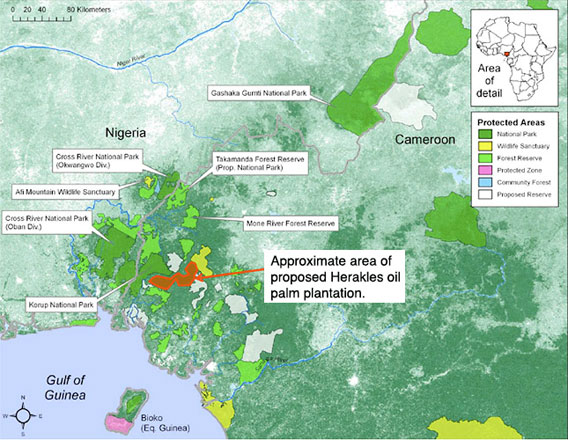 Map of the Herakles/SGSO plantation in Cameroon. Courtesy of SAVE Wildlife Conservation Fund

Industrial palm oil production is coming to Africa, its ancestral home. And like other places where expansion has occurred rapidly, the crop is spurring hope for economic development while generating controversy over its potential impacts.
The world's most productive oil seed has been a boon to southeast Asian economies, but the looming arrival of industrial plantations in Africa is raising fears that some of the same detriments that have plagued leading producers Malaysia and Indonesia—deforestation, greenhouse gas emissions, biodiversity loss, conflicts with local people, social displacement, and poor working conditions—could befall one of the world's most destitute regions.
While there is no question that oil palm is a highly lucrative crop that can contribute to economic development, there is also little doubt that conversion of native forests for plantations exacts a heavy toll on the environment. The apparent conflict seems to pit agroindustrial goliaths against greens, with communities falling somewhere in between.
But Herakles, a New York-based investment firm planning to construct a 60,000-hectare plantation in the Central African country of Cameroon, says its approach will bridge this gap between economic development and the environment. Social and environmental campaigners are skeptical.
| | |
| --- | --- |
| | Oil palm plantation in Cameroon. Image provided by a conservationist who asked not to be identified. |
The problem? Herakles' plantation ambitions lie in the middle of one of Africa's most biodiverse—and threatened—landscapes. The 99-year lease granted to the firm by the Cameroonian government is adjacent to several important nature parks and is set to replace forests and small farms. Thus environmental groups—led by SAVE Wildlife Conservation Fund of Germany—warn the plantation will destroy rainforest and overturn the lives of local people.
However Herakles—acutely aware of these concerns and the hurdles they pose—says it will abide by strict environmental and social regulations. It argues the project will help buffer key protected areas, while creating jobs and opportunity to a part of the world that desperately needs both—40 percent of Cameroonians live on the equivalent of less than a dollar a day and underemployment rates top 75 percent, according to the Cameroonian government. In fact Herakles claims its commitment goes beyond providing employment—the firm has created an NGO called All for Africa to fund schools, clinics, community development, and other social ventures across the African continent. All for Africa presents itself as growing 'seeds for sustainability': planting trees to raise money for Africa's poor.
Yet campaigners view All for Africa through a different lens: as a vehicle for marketing a controversial project and downplaying social and environmental concerns. They argue that All for Africa is deceiving the public by representing the plantation as a reforestation project that will help fight climate change, when in fact it is a monoculture that won't offer habitat for vanishing species and will actually contribute greenhouse gas emissions to the atmosphere.
Plantation in a biodiversity hotspot

Red Colobus monkey in Korup National Park.


Bridge into Korup National Park. Images provided by a conservationist who asked not to be identified.
One of the most contentious aspects of Herakles Farms' development is its location. In a letter signed by members of more than 80 civil society organizations, conservationists warn that the development may threaten primary rainforest as well forest areas dubbed High Conservation Value Forests (HCVF). The plantation site lies near four protected areas, including world-renowned Korup National Park, home to over 600 species of trees, nearly 200 reptiles and amphibians, an estimated 1,000 butterflies, 400 species of birds, and 160 species of mammals including one of the richest assemblages of primates in the world. Korup has fourteen species of primates, including red-eared guenon (Cercopithecus erythrotis), listed as Vulnerable to extinction by the IUCN Red List; the drill (Mandrillus leucophaeus), Endangered; and Preuss's red colobus monkey (Piliocolobus preussi), Critically Endangered; and the Nigeria-Cameroon chimpanzee (Pan troglodytes ellioti), the most imperiled of the world's chimpanzee subspecies. Forest elephants, leopards, bushpigs, duikers, bush-tailed porcupines, and forest buffalo roam the lowland rainforest as well.
Environmentalists warn that the palm oil plantation will disrupt important wildlife routes between Korup National Park (to the north), Rumpi Hills Forest Reserve (south), Bakossi National Park and Banyang Mbo Wildlife Sanctuary (both to the east), essentially isolating populations and preventing them from dispersing and intermingling. Forest elephants, which scientists argue may be a distinct species from Africa's better-known savanna elephants, are said to cross between Korup and Rumpi. A plantation, half the size of Korup National Park, could present an insurmountable barrier for the elephants, say environmentalists. In Southeast Asia, palm oil plantations have built elephant ditches and electric fences to keep the often-destructive animals away from their commodities.
| | |
| --- | --- |
| | Rainforest in Korup National Park. Image provided by a conservationist who asked not to be identified. |
Herakles Farms counters these fears by saying it will live up to the highest environmental standards. The company says it will abide by the Roundtable on Sustainable Palm Oil (RSPO) guidelines, meaning a host of regulations, including not cutting down primary forest or HCVF. Already it has released 10,000 hectares of its initial 83,000-hectare concession, as HCVF and buffer zones for protected areas. It says the loss of forest will be "primarily degraded secondary forest" and that the area in question "was heavily logged already" less than 20 years ago. Herakles also says it is considering wildlife corridors and is currently discussing them with "wildlife experts".
But, environmental groups argue that the palm oil plantation will hurt wildlife populations in another way: by worsening the bushmeat trade, which is already a significant problem in the area.
"Workers will migrate into the area seeking jobs and they will demand bushmeat. Hunters will have even more incentive to violate Cameroon laws and harvest animals from inside the protected areas, where animal populations are still relatively abundant. The current conservation infrastructure will be ill-equipped to do anything about it," a statement from SAVE-Wildlife Conservation Fund reads, one of the organization spear-heading the effort against Herakles' plantation.
Such concern is not without precedent. In many Southeast Asian palm oil plantations, workers–who often live below the poverty line but adjacent to natural forest–sometimes get their dinner through wildlife snares and hunting. In most cases these activities are illegal.
But Herakles Farms believes the palm oil plantation will remedy the problem instead of exacerbating it.
| | |
| --- | --- |
| | Male and female drills. Image provided by a conservationist who asked not to be named. |
"The local people routinely go into Korup National Park to illegally hunt to provide for their families and for cash incomes. We believe that the opportunity to have cash incomes for the first time in this area will actually have quite a significant impact in terms of reducing illegal bushmeat hunting and logging," Bruce Wrobel, CEO of Herakles, told mongabay.com.
Herakles cited an example from Lipenja village, where George Akotry, a local leader and active hunter, said that "all the men and young men of the village have been employed by [Herakles], thereby precluding all active hunting practices."
Still, the concern lingers that the plantation will have a largely negative environmentally impact on a hugely biodiverse area; wildlife advocates say it's hard to imagine how turning a forest–even a degraded one–with 600 potential species of tree into a single-species tree plantation would not undercut overall biodiversity, especially its ability to disperse.
In fact, a conservationist who has worked in the area and has detailed knowledge of the oil palm situation, but was reluctant to speak on the record, told mongabay.com that given the draw of jobs and development, people would migrate to the area, making it only a matter of time before wildlife suffered from the effects of a rising human population.
"Animals will be wiped out and the current conservation infrastructure is ill-equipped to do anything about it. So, unless Herakles plans on hiring and training (and supporting over their 99-year lease) hundreds of ecoguards in each protected area, protecting HCV forest outside protected areas, funding environmental education programs throughout the plantation area, restricting immigration into the area, and providing non-bushmeat alternative protein to its employees and surrounding residents–Korup is in big trouble," the source said.
The vulnerability of the region raises the question: why here? Why not choose an area where the forest is gone? After meeting briefly with Herakles Farms, director of World Resources Institute's (WRI) Global Forests Initiative, Dr. Nigel Sizer, said that one of the issues raised with the company was that there are two billion-plus hectares of land that are "in some sense degraded, open for improved use [and] improved productivity, according to our latest analysis"
"Given the versatility of oil palm and so much degraded, deforested land across the tropics, surely there are better places to make this kind of investment," Sizer said.
| | |
| --- | --- |
| | Oil palm plantation in Cameroon. Image provided by a conservationist who asked not to be named. |
But from all signs Herakles Farms is determined to build the plantation.
The company says it has permission to proceed from the Cameroon government so long as it passes the environmental approval. The company has already signed the lease granting them use of the land at $0.50-1.00 per hectare annually, with the rate increasing at two percent per year.
"There isn't a question of it going forward, more of what the exact [total] area will be," Herakles Farm told mongabay.com
Sizer disagreed, "The challenge Herakles now faces, is where to raise the $300 million or more to implement the plan. Many potential investors will shy away from a project that involves reputational risks from forest loss and complicated negotiations with local communities who claim rights to the area." Sizer adds, "This project may not be consistent with the Equator Principles, which most major funders of emerging market projects have signed up to."
Concerns over the project date back prior to Herakles' ownership. The concession was originally controlled by Sithe Global, which is owned by the Blackstone Group L.P., a giant, New York-based private equity and asset management company. But Sithe Global sold the holdings—named SG Sustainable Oils Cooperatif (SGSO)—to Herakles Farms in 2009. Even though campaigners have made it a target, Blackstone has not had any connection to the project since the sale.
Nevertheless, Herakles is moving forward. The firm says it has permission to clear 100 hectares of forest for three palm oil nurseries, prior even to producing a Social and Environmental Impact Assessment (SEIA). Indeed Cameroonian law development of 100 hectares without an SEIA.
Environmentalists aren't happy with the initial activity.
"Herakles Farms claims to uphold the highest environmental standards. Why have they started clearing forest prior to submitting the SEIA and waiting the requisite number of days for comments?" asked our unnamed source.
| | |
| --- | --- |
| | Oil palm nursery in Cameroon. Image provided by SAVE. |
Campaigners say this early clearing has sparked frustration and anger not only among themselves, but locals too. Accompanying their protest letter where documents they say show local opposition to Herakles' activities. SAVE asserts that young people in Fabe village prevented bulldozers from clearing land for nurseries. Mongabay was unable to confirm this account of the situation with people on the ground.
The concerns from NGOs don't end with threats to wildlife and ecosystems, but to the direct impact on people who live there.
"Many people in these villages are against this development because it would mean losing their forests, and either being surrounded by oil palms or being forced to relocate. Most of these villagers rely heavily on farming to feed their families and earn an income. They also rely heavily on the non-timber forest products surrounding the village." reads a statement from SAVE.
Herakles Farms, however, says no one will be relocated and argues that the palm oil plantation will provide 9,000 jobs to local people and innumerable benefits to a population that remains poor.
"The plantations will deliver a whole range of benefits for the local population, including jobs, housing, health clinics, clean water and schools, while safeguarding the incredible biodiversity of this part of the world," Wrobel said in a press release.
The company also says the local people are soundly behind them on the initiative.
"Contrary to reports in the press, we actually have had a huge outpouring of support from communities. We initially planned for just two nurseries, but one of the conditions of support from a community was requesting us to open a nursery there. They wanted the employment associated with the nursery," Wrobel said, adding that there is an "almost total absence of cash-paying jobs in the area."
"SGSOC has approximately 400 full-time and seasonal workers in nurseries so far. For communities that only have a few hundred people total, that's pretty significant," he added.
Herakles, says that support in the region is so strong that communities demanded a third nursery to provide extra income. The company had initially only planned to establish two.
| | |
| --- | --- |
| | SAVE says this photo illustrates deforestation for the establishment of the Herakles' nursery. |
However, letters from impacted communities express concern and, in some cases, outright opposition to the plantations. Letters are signed by various local chiefs and officials, as well as one from the Fabe youth organization. Some of the letters accuse the company of 'illegal' forest clearing and planting of nurseries. But the letters aren't necessarily supportive of conservation groups either. In one letter, the locals bemoan the fact that they have already lost nearly half a million hectares to protected areas and ask if the deal with Herakles goes through 'what quantity of land will then be left for our prosperity?' Furthermore in the past two years there have been incidents of conflict between anti-poaching patrols in Korup and villagers, including the burning down of a ranger outpost.
Given recent trends of African governments leasing and selling large tracts of land to foreign companies and countries, there is a rising awareness of 'land grabbing' on the continent. Herakles Farm's 99-year lease means that the current government approving the plantation is making a decision that will impact several future generations.
Despite Herakles Farm's belief that the local people are behind them, there are accusations that Herakles Farms has been at times disengaged with local communities.
In early August, a local organization, the Bima Cultural Union for Development (BICUD), hosted a meeting with stakeholders to discuss the plantation. Locals poured into the event: BICUD invited 150 people, and 314 showed up. However, no one from Herakles showed up. The community drew up a list of demands, including a reduction in the length of the lease to 30-years, renewable once; a cut in the size of the plantation from 30,000 hectares to 10,000 hectares in the area; and more engagement with local chiefs.. BICUD said its members didn't want to give up any more land to "protected areas, council forests, other villages or an American company."
Still, Herakles Farms insists it wants to make life better for the Cameroonians, not worse.
"We believe that developing a sustainable and responsible palm oil industry in Africa is key to food security on the continent… We expect that when complete we'll move half of families in the economic impact area into middle class," Wrobel said, adding, "We have lofty social ambitions there."
All for Africa, but what about Cameroon?
So far the struggle between forest and development appears similar to many parts of the world. However, there is an unusual spin to this story. Herkales Farms is not the only stakeholder in the palm oil plantation: 7,000 hectares will be owned by All for Africa, a charity that supports development programs all over the continent. There is a connection here: Herakles Farm's CEO Wrobel is also the CEO of All for Africa, though the company provided assurances that the charity was a separate entity entirely.
| | |
| --- | --- |
| | SAVE says this photo is from Herakles' nursery. |
All For Africa will take proceeds from their chunk of the plantation to support a number of African NGOs, from those focusing on water and clean sanitation to education or community health. Each program is granted a 'trust' of 10 hectares of palm oil, from which they can depend on long-term funding. In all the charity is hoping to plant a million palm oil trees to raise 750 million dollars for the initiative. These programs are likely quite laudable, but for conservationists familiar with palm oil problems in Southeast Asia, All for Africa's plan seems misguided at best, disingenuous at worst.
"The NGO All for Africa advertises its palm oil plantations as a social project and collects donations for it. I'm horrified because there will likely be many negative social effects of the palm oil plantation on the local population in Cameroon," a letter from SAVE reads in part.
A slick music video for All for Africa shows the very green expanse of palm oil plantations, while a singer croons 'All for Africa!' Palm oil plantations may resemble a natural forest at first glance, however monoculture palm plantations are nothing like natural forest. Studies in Southeast Asia have shown consistently that biodiversity plunges when forest is replaced with palm oil plantations. Species like tiger, orangutan, elephants, and rhino are imperiled across much of Southeast Asia due to their inability to survive in oil palm and other plantations.
All for Africa has also portrayed its scheme as a climate change mitigation mechanism, a claim that isn't supported by science. A 2009 study by the World Agroforestry Centre found that palm oil plantations store less than 40 tons of carbon per hectare over their 25-year lifespan. By comparison, logged forests stored 70-200 tons of carbon per hectare, while some untouched forests exceeded 400 tons.
"All for Africa is claiming that these plantations will help thwart climate change because… their plantation will absorb 'more than 28 million tons of carbon dioxide'. While this is not an outright lie, it is clearly misinformation… If they were planting their oil palms over concrete parking lots, then yes, their claim would be valid. But they are not–they are removing native forests and replacing them with a monoculture," said the source, who requested anonymity.
When notified of the discrepancy, All for Africa stated they 'agreed' with the point and promised to remove the language on the website's next update.
The charity has an impressive set of backers. The organization has received accolades from former US president Bill Clinton and its board includes two well-known actors, Gbenga Akinnagbe from The Wire and Jeffrey Wright from Angels in America. The group raises money from donors through a variety of events including marathons, fundraising dinners, after work mixers in Brooklyn, and "Golf for Africa" days (four players need to donate at least $15,000 to join, which the charity says will raise over half a million in income for African initiatives over 35 years). In addition, the charity allows donors to buy a 'tree of the month' for its programs, however it appears as though every month's tree is oil palm. To date, the organization says on its site that people 'donated' 32,350 trees.
"Donors don't know what's going on, on the ground in Cameroon," the anonymous source said. "They don't know the great turmoil and conflict that this company is creating."
"All for Africa likely has the best of intentions, but how would donors respond in knowing a forest will be cut down to plant their tree?" asked William Laurance, a scientist with James Cook University who has worked in the region.
'Consider ourselves environmentalists'
Even if completely unconnected–though they share the same CEO–the presence of All for Africa only complicates Herakles Farms' plans. No longer is the initiative merely corporate capitalism in a poor country, but donors have dumped money into a program they believe will bring about good across Africa, not potentially hurt some Africans–if one accepts the arguments of the conservation groups–to help others.
| | |
| --- | --- |
| | Sign advertising Herakles Farms in Cameroon. Courtesy of SAVE. |
In the end, the last thing Herakles Farms likely wants is bad publicity and it has been working hard to smooth over opposition and win supporters.
"Given the vast amounts of money involved with this development in Cameroon (potential annual revenues for these companies of hundreds of millions of dollars) and the promises Herakles Farms is making to the Cameroon government and local communities, it is understandable that the oil palm development has received a good deal of support and that these supporters are upset at the local and global opposition," our source says.
Herakles Farms contends that it will bring a multitude of benefits to local communities, which conservation initiatives, arguably, have left high and dry. The company says no one will be booted from their land and the highest environmental standards will be followed; biodiversity will be preserved, carbon stored, and people given better lives.
"We do consider ourselves environmentalists," said Wrobel. "It can be done correctly."
This is an expanded version of an article that ran on Yale e360 on September 12, 2011: A Huge Oil Palm Plantation Puts African Rainforest at Risk
Related articles
Could palm oil help save the Amazon?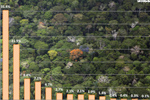 (06/14/2011) For years now, environmentalists have become accustomed to associating palm oil with large-scale destruction of rainforests across Malaysia and Indonesia. Campaigners have linked palm oil-containing products like Girl Scout cookies and soap products to smoldering peatlands and dead orangutans. Now with Brazil announcing plans to dramatically scale-up palm oil production in the Amazon, could the same fate befall Earth's largest rainforest? With this potential there is a frenzy of activity in the Brazilian palm oil sector. Yet there is a conspicuous lack of hand wringing by environmentalists in the Amazon. The reason: done right, oil palm could emerge as a key component in the effort to save the Amazon rainforest. Responsible production there could even force changes in other parts of the world.
Greening the world with palm oil?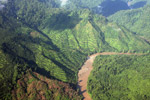 (01/26/2011) The commercial shows a typical office setting. A worker sits drearily at a desk, shredding papers and watching minutes tick by on the clock. When his break comes, he takes out a Nestle KitKat bar. As he tears into the package, the viewer, but not the office worker, notices something is amiss—what should be chocolate has been replaced by the dark hairy finger of an orangutan. With the jarring crunch of teeth breaking through bone, the worker bites into the "bar." Drops of blood fall on the keyboard and run down his face. His officemates stare, horrified. The advertisement cuts to a solitary tree standing amid a deforested landscape. A chainsaw whines. The message: Palm oil—an ingredient in many Nestle products—is killing orangutans by destroying their habitat, the rainforests of Borneo and Sumatra.
Indonesian people-not international donors or orangutan conservationists-will determine the ultimate fate of Indonesia's forests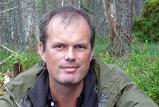 (07/29/2010) Many of the environmental issues facing Indonesia are embodied in the plight of the orangutan, the red ape that inhabits the islands of Borneo and Sumatra. Orangutan populations have plummeted over the past century, a result of hunting, habitat loss, the pet trade, and human-ape conflict. Accordingly, governments, charities, and concerned individuals have ploughed tens of millions of dollars into orangutan conservation, but have little to show in terms of slowing or reversing the decline. The same can be said about forest conservation in Indonesia: while massive amounts of money have been put toward protecting and sustainable using forests, the sum is dwarfed by the returns from converting forests into timber, rice, paper, and palm oil. So orangutans—and forests—continue to lose out to economic development, at least as conventionally pursued. Poor governance means that even when well-intentioned measures are in place, they are often undermined by corruption, apathy, or poorly-designed policies. So is there a future for Indonesia's red apes and their forest home? Erik Meijaard, an ecologist who has worked in Indonesia since 1993 and is considered a world authority on orangutan populations, is cautiously optimistic, although he sees no 'silver bullet' solutions.