As of today, buying a stamp may help save some of the world's most beloved and endangered species. The US Postal Service has released a new stamp that will raise money for the Multinational Species Conservation Funds (MSCF) which works to save tigers, rhinos, great apes, marine turtles, and elephants. The new stamp sports the image of an Amur tiger cub, a subspecies of the tiger the Amur tiger (Panthera tigris altaica) is listed as Endangered by the IUCN Red List.
"The new wildlife stamp is a tremendous opportunity to help save wildlife around the world in a financially responsible way," said John Calvelli, Executive Vice President of Public Affairs with the Wildlife Conservation Society (WCS). "The stamp is the culmination of a decades-long effort among conservation organizations, federal agencies and Congressional champions, making it a true collaborative victory for threatened wildlife. This gives every one of us the chance to make a difference by simply buying a stamp."
| | |
| --- | --- |
| | New US Stamp with image created by Nancy Stahl. |
Administered by the US Fish and Wildlife Service, the MSCF supports a number of conservation programs in the developing world. The issuing of the new stamp is especially important given that funding for conservation programs are likely to see cuts in the US, according to Ginette Hemley, senior vice president of conservation strategy and science at the World Wide Fund for Nature (WWF).
"By purchasing these stamps, anyone can play a direct role in protecting some of our most iconic and endangered wildlife. As Congress considers deep funding cuts to federal programs that protect these species, this stamp is an innovative way to ensure that species conservation continues to receive the support it needs," she says.
Many scientists argue that the world is currently undergoing a mass extinction that may end up rivaling the one that led to the demise of the dinosaurs. Only in this case it is human actions, not a natural events, that are threatening the extinction of many of the world's species.
The stamp sells for 55 cents (11 cents more than traditional stamps) and $11 for a sheet.
To purchase the new stamp visit your local post office or order here.
Related articles
BBC plans to cancel fruitful Wildlife Conservation Fund
(08/29/2011) The announcement that the BBC plans to axe its 4-year-old Wildlife Conservation Fund, which has raised nearly $5 million (£3 million) for endangered species worldwide, has spurred an online campaign to save the program. The fund, which raises money largely from BBC viewers&#8212especially those watching its renowned wildlife documentaries&#8212has financed 87 programs around the world to date.
Busted: 1,835 elephant tusks confiscated in two seizures connected by Malaysia
(08/31/2011) Two massive seizures in the last week—one in Zanzibar and the other in Hong Kong—have confiscated nearly two thousand ivory tusks as elephant poaching continues to rise. Both seizures have connections to Malaysia, highlighting the growing role of a new intermediate player in the illegal ivory trade.
The glass is half-full: conservation has made a difference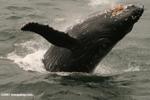 (08/11/2011) Don't despair: that's the message of a new paper in Trends in Ecology and Evolution, which argues that decades of conservation actions at multiple scales have had a positive impact for many of the world's endangered species. While such actions have not yet turned back the tide of the current mass extinction crisis, they have achieved notable successes which often get lost in the gloom-and-doom news stories on biodiversity declines. According to the paper, conservation actions take place on three scales. Microscale conservation focuses on a single species or ecosystem; mesoscale means conservation cooperation between a number of countries, such as efforts to curb the illegal wildlife trade or protect wide-ranging species; and finally macroscale means global organizations or campaigns, such as those that pressure multinational corporations to become more biodiversity-friendly.