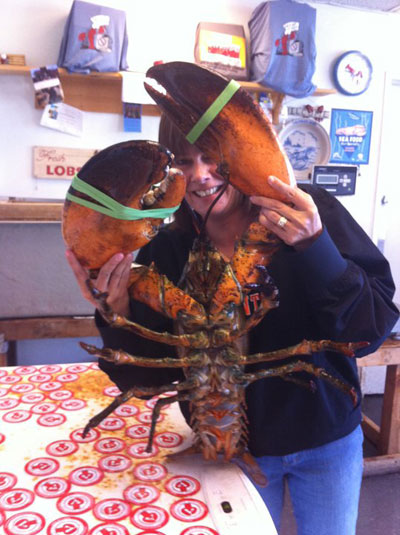 Caught off the coast of Canada, this 18-pound American lobster was saved from being cooked by a seafood distributor in San Francisco and now has a new home at the New York Aquarium. Photo courtesy of the Wildlife Conservation Society (WCS).
"When we saw that ad for an 18-pound American lobster, we knew we had to have it," explained Jon Forrest Dohlin, WCS Vice President and Director of the New York Aquarium. "He's a magnificent creature that has been delighting our guests since his arrival," adds Dohlin.


Although big, this is not by far the largest American lobster (Homarus americanus) ever found. According to the Guinness Book of World Records that individual was caught off Nova Scotia in 1997 and weighed over 44 pounds. Still the newest addition to the New York Aquarium is a heavy weight and an elder. Based on his weight, experts say this crustacean is 75 years old. And what about the 44-pounder: maybe over 180 years young.


The American lobster is the world's biggest crustacean.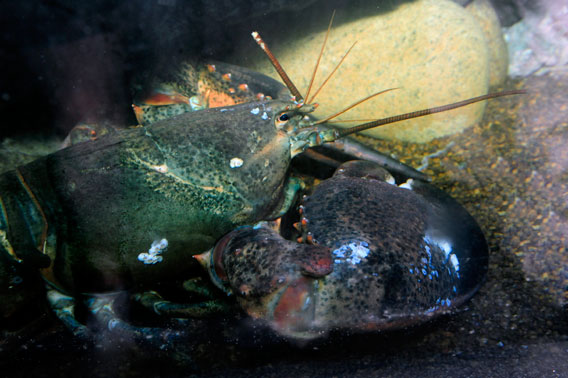 18-pound lobster in his new home. Photo by: Julie Larsen Maher/WCS.
For photos of the new Yeti Lobster: Picture of newly discovered "blonde-haired" lobster.