On Sunday morning children swimming in the Mashiria River in the Peruvian Amazon noticed oil floating on the water. A pipeline owned by Maple Energy had ruptured in Block 31-E, polluting the Mashiria River which is used by the Shipibo indigenous community in Nuevo Sucre for fishing and drinking water. In response to the spill, Maple Energy's local operator—Dublin incorporate transnational—hired 32 Shipibo community members to clean up the spills using only rags and buckets.
According to the NGO Amazon Watch, these hired community members were given no training or protective equipment. They were not informed about the dangerous health impacts of the oil. Maple Energy did not discuss with community members the spill or its potential negative impacts.
"We are very concerned about the health of the workers cleaning the spill, our children who play and drink from the Mashiria daily, and all the members of our community that survive on this water," said Raúl Tuesta, head of the community of Nuevo Sucre, in a press release. "No one has been able to give us an answer as to why Maple directed these men to work directly in the petroleum with bare hands, legs, and feet. We are very worried about what impacts this will have on their health."
| | |
| --- | --- |
| | An indigenous community member cleaning up Maple Energy's oil spill. Photo courtesy of Amazon Watch. |
FECONBU, the local indigenous-rights organization, along with ORAU, the regional partner of AIDESEP, are calling on Maple Energy to provide community members with potable water, food, and health assistance for oil-exposure. In addition, they say community workers must be provided with protective gear and just compensation.
Maple Energy has a pattern of oil spills in the region: this is its 6th in two years over oil blocks 31-E and 31-B. In addition, this is not the first time local communities have been hired to clean spills: in 2009 the company had community members clean up a different oil spill 'without training or protective
equipment'.
According to a complaint filed last April with the World Bank's International Finance Corporation (IFC), following the largest of three oil spills in 2009 —no official measurements of the oil spilled are documented by the company—employees with Maple Energy told the community: 'no one can leave Nuevo Sucre for Contamana [the
nearest city], because everyone is going to work here, the young and adults too.' [Maple employees]
rented all the boats in Nuevo Sucre from April 9-12, 2009 so that no one was able to leave the
contaminated village. Maple offered community members Soles 50/day for one month to clean
up the petroleum that began to spill on April 8th. Because the people of Nuevo Sucre were
desperate for money, 33 men accepted the offer. Maple's own employees did not take part in the
clean up effort, they only supervised the work of the people hired from Nuevo Sucre."
The complaint, filed by two indigenous communities,including Nuevo Sucre, also accuses Maple Energy of human rights abuses, sexual harassment, refusal to pay for goods, and widespread pollution from oil spills, including a litany of health impacts on the community.
"Maple has poisoned us through contamination of our land and water and repeated
oil spills, including four oil spills in 2009 and one in 2010," the 37 page complaint reads in part.
In 2007 the IFC granted $40 million to Maple Energy to expand its oil operations in the Peruvian Amazon.
"This is yet another example of the social and environmental cost of oil drilling in the Amazon," said Leila Salazar-Lopez, Program Director at Amazon Watch, in a press release. "The outgoing Garcia administration has promoted a massive expansion of oil drilling in the Peruvian Amazon while the government clearly lacks the regulatory capacity to protect the environment and the rights of indigenous peoples."
The government of Peru, formerly led by Alan Garcia, pushed an oil boom over the past decade. Around 70 percent of the Peruvian Amazon has been opened for oil and gas exploration and drilling.
The conflict between indigenous people living the region and big oil turned violent in 2009. A standoff between indigenous protestors and government police ended with 23 police officers and at least 10 protesters dead, though indigenous people say that bodies of protesters were dumped in rivers to hide the numbers killed.
Its uncertain how Peru's new president, Ollanta Humala, will deal with the nation's battle between oil and indigenous rights.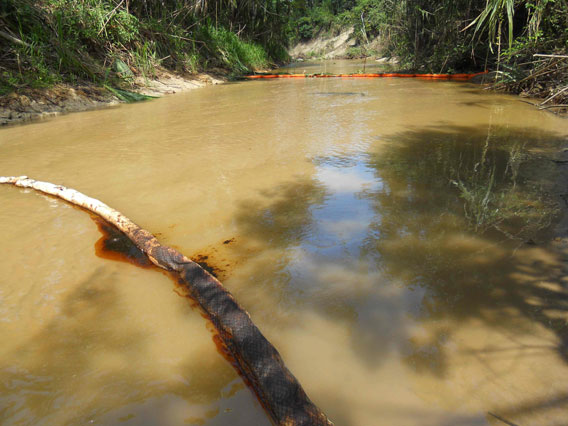 July 2011 Maple Energy oil spill in the Peruvian Amazon. Photo courtesy of Amazon Watch.
Related articles
Report: 90 oil spills in Peruvian Amazon over 3 years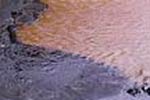 (03/03/2011) A new report has uncovered 90 oil spills by Pluspetrol in northern Peru's Amazon rainforest over the past 3 years. Covering two oil blocs—1-AB and 8—the report, complied by the Federation of Indigenous Communities of the Corrientes River (FECONACO), recorded 18 major oil spills in just the last year. "A week after the landmark ruling against Chevron in Ecuador for $9 billion of
damage from operations in the 1970's and 80's, this new report highlights
the ongoing devastation caused by the oil industry on the fragile Amazon
ecosystem and the people that live there," said Atossa Soltani, Executive
Director at Amazon Watch, in a press release.
ConocoPhillips withdraws from oil exploitation in uncontacted indigenous territory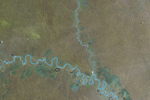 (05/11/2011) ConocoPhillips has announced it is withdrawing from its 45% share of oil drilling in Block 39 of Peru's Amazon rainforest. The withdrawal comes after pressure from indigenous-rights and environmental groups to leave two Peruvian oil blocks—39 and 67—alone, due to the presence of indigenous people who have chosen to remain uncontacted. ConocoPhillips and other companies have been warned they will 'decimate' tribes if they remain. However, Spanish oil company Repsol-YPF still operates in block 39 and is currently doing seismic testing for oil reserves in the untouched region. ConocoPhillips has not divulged what company is taking their place.
Renewed conflict between tribes and oil companies looms in Peru
(01/06/2011) Indigenous peoples and their allies have intensified their fight against two oil companies over contamination in the Peruvian Amazon. Last week, a group of indigenous protesters blockaded portions of the Marañon and Corrientes Rivers in the province of Loreto in northeastern Peru. The protesters were demanding that Pluspetrol, an Argentinean oil company, compensate them for a recent oil spill. As of December 28th, after eight days, the blockade remained unbroken.