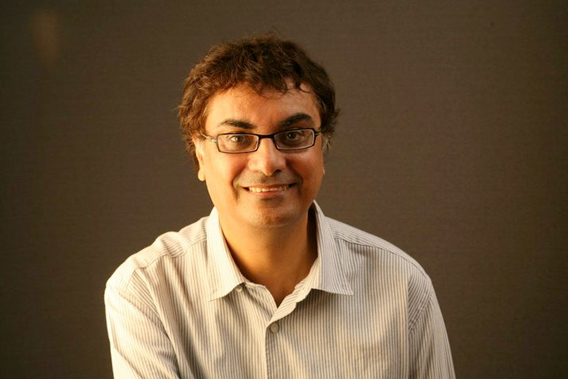 Photo courtesy of community members at the Remembering Navjot Sodhi Facebook page.
Over the weekend I received very sad and unexpected news: my friend Navjot Sodhi, a scientist whose mentorship and research made him a leader in the field of conservation biology, died after a short battle with an aggressive blood cancer. He was 49.
Navjot leaves behind his wife Charanjit, children Ada and Darwin, and bevy of friends, colleagues, and admirers.
Navjot's contributions to conservation biology were substantial. He authored or co-authored more that 100 academic papers in journals ranging from Nature to Science to Auk; wrote or edited six books; and mentored a generation of young scientists who are already making significant contributions to science.
Navjot's recent research has focused on biodiversity and extinction, especially in the tropics, but over his career he worked on a broad range of conservation biology questions. At times, his work was provocative, in one case raising the ire of Singapore's government when he ranked the city-state dead last on environmental performance among 178 countries. That paper might have cost a lesser scientist his visa.
Aside from his wardrobe, which often consisted of Bermuda shorts and a backwards baseball cap, what set Navjot apart from other academics was his desire to make conservation biology accessible to everyone. In 2010 he co-edited Conservation Biology for All, a conservation biology textbook written by leading ecologists, with Paul Ehrlich of Stanford University. As a condition of publishing the book with Oxford University Press, Navjot insisted Conservation Biology for All be made freely available on the web. Two months ago Navjot was thrilled when I mentioned that the copy posted on mongabay had been downloaded more than 85,000 times, only four months after posting it. He would have been pleased to know that students, educators, and researchers continue to benefit from his kind gesture.
| | |
| --- | --- |
| | |
The last time I saw Navjot was in August last year in Singapore. He was in good health and spirits — it was still months before he would learn of his cancer, a particularly aggressive form of lymphoma. We discussed ideas for helping students and young academics in developing countries gain access to scientific information. Out of that discussion, we began working on a paper on "bottom-up conservation", which will be published soon. He also joined the board of Tropical Conservation Science, an academic publication that aims to create opportunities for scientists in developing countries to publish their research.
During recent months I wasn't aware of the severity of Navjot's illness — we continued to work together on two papers and conceive of new projects as if nothing was different. But it's now more clear than ever that Navjot's commitment to conservation biology was unwavering — he continued working from his hospital bed during what would be the last week of his life.
The world lost a great scientist on Sunday, and many of us lost a great friend. May Navjot's spirit and passion live on through the many people he has touched and inspired over the years.
Tributes to Navjot Sodhi