The forest organization, FERN, has pulled its support from the Forest Stewardship Council (FSC), reports FSC-Watch. FERN has quit the increasingly troubled organization due to FSC pursuing carbon credits through forestry. The FSC loses FERN just weeks before its 6th General Assembly, in which FSC partners—including private corporations and some environmental groups—will meet to debate current practices.
The FSC logo certifies forestry and plantation operations as 'sustainable', however the organization has been under fire for years from some smaller environmental groups, while many large environmental groups, including WWF, Greenpeace, the Nature Conservancy, and the Rainforest Alliance, continue as members of the initiative.
For its part, FERN had warned the FSC that if it "became actively involved in the certification of carbon forestry practices […]FERN will have to leave the FSC."
FSC's involvement in carbon credits poses several problems according to FERN. Carbon credits could reward bad companies for improving their environmental record, while giving no additional reward to companies who have always acted responsibly creating a perverse incentive, says FERN. In addition, the FSC risks further aggravating social conflicts, increasing complexities within monitoring, and handing out certifications that don't live up to their touts of carbon sequestration.
"How likely would it be for an offset credit with 'FSC approval' to be found to come from a project that did not really 'reduce' emissions?," asks FERN in a statement regarding its leaving the organization. "This would have a negative impact on the climate and be a potential PR disaster for the FSC."
FSC has faced criticism for a number of practices, including certifying plantations, clear-cutting, and logging of old-growth forests as sustainable forestry. It has also certified companies linked to social conflict and human-rights violations. In fact Asia Pulp and Paper (APP), a brand that has been widely criticized for large-scale rainforest and peatland destruction in Indonesia, was certified by the FSC until an article in the Wall Street Journal in 2007 pushed the FSC to drop it.
"In our view, FSC's decision to align itself with forest carbon offsetting is not only unwise from a forest and climate perspective, but also increases the risks FSC exposes itself to at a time where its credibility remains challenged and when FSC has stated that regaining its credibility is one of its main tasks," concludes FERN.
Related articles
90% of tropical forests managed poorly or not at all
(06/07/2011) More than 90 percent of tropical forests are managed poorly or not at all, says a new assessment by the International Tropical Timber Organization (ITTO).
Shipping firm pledges to disconnect itself from rainforest destruction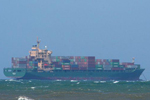 (05/25/2011) The Danish shipping giant Maersk pledged this week to stop purchasing containers with floors made from uncertified tropical hardwood, reports Deutsche Welle press. In an effort to reduce illegal logging and combat climate change, the company will be turning to recycled plastic, bamboo, and tropical wood certified by the Forest Stewardship Council (FSC) for its flooring. The Copenhagen-based firm is the first cargo company to transition to 'green containers' as part of a sustainable business strategy.
Locals clash with 'sustainable' FSC logging company in the Congo
(05/22/2011) Two separate protests against logging companies by local communities have turned violent in the Democratic Republic of Congo (DRC), leaving at least one dead. According to Greenpeace, one of the companies involved in the violence, Sodefor, is sustainably certified by the Forest Stewardship Council (FSC). Given that the industry in DRC is rife with social conflict and corruption, Greenpeace is advocating that FSC place a moratorium on certifying new industrial-style logging concessions in the central African nation.
Timber certification is not enough to save rainforests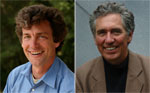 (06/02/2010) In the 1980s and 1990s pressure from activist groups led some of the world's largest forestry products companies and retailers to join forces with environmentalists to form the Forest Stewardship Council (FSC), a certification standard that aims to reduce the environmental impact of wood and paper production on natural forests. Despite initial skepticism on whether buyers would pay a premium for greener forest products, FSC quickly grew and by 2000 had become a standard in many markets, including Europe and the United States. Companies like Home Depot, Lowe's, and Ikea are today strong supporters of the FSC. But the FSC has not been without controversy. In recent years some activists have voiced concern about FSC standards as well as the credibility of auditors that certify timber operations. Among the initiative's supporters is the Rainforest Action Network (RAN), a group best known for its aggressive protest tactics. RAN says engagement with the FSC is better than the alternative: leaving the timber industry to devise its own sustainability standards.
Paper company loses green certification after rainforest destruction in Indonesia
(04/18/2010) The Forest Stewardship Council (FSC), a global certifier of sustainably managed forest, has dropped another Indonesian company for the destruction of rainforests. Asia Paper Resources International Limited (APRIL), has had its certification suspended due to evidence of conversion of rainforests for acacia plantations, the destruction of 'High Conservation Value Forest', draining peatlands, as well as continuing conflicts with local communities. The decision was made by the Rainforest Alliances Smartwood, an accreditation program with the FSC.
Forest certification system needs reform to ensure sustainability – report
(11/04/2008) Demand for wood products is ultimately one of the largest drivers of global deforestation through both direct clear-cutting and selective logging, which increases a forest's vulnerability to fire and subsequent clearing and disturbance by other actors, including hunters, subsistence farmers, land speculators, ranchers and agro-industrial firms. Reducing the detrimental environmental impacts of meeting wood demand is critical to protecting the world's forests as healthy, productive and resilient ecosystems.
Rainforest Action Network to review support for FSC certification
(10/16/2008) The Rainforest Action Network (RAN) said it would review its support for the Forest Stewardship Council (FSC), a forest products certification standard, over concerns regarding its certification of destructive logging operations. The announcement comes after a bitter campaign waged against RAN by Ecological Internet, a forest activist group.
The FSC is the 'Enron of forestry' says rainforest activist

(04/17/2008) On April 7th, Mongabay printed an interview with FSC International Communications Manager, Nina Haase, in which she defended the FSC against criticism leveled at it by various environmental organizations, such as The World Rainforest Movement and Ecological Internet. The interview drew strong reactions on both sides, and Simon Counsell, director of the Rainforest Foundation UK, requested a chance to respond to the FSC's interview in-depth. In his response, he states that the FSC has created a "'race to the bottom' of certification standards", alleging that the "FSC really has become the 'Enron of forestry'".
The FSC responds to its critics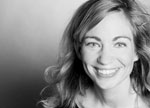 (04/07/2008) Last month, Mongabay.com reported on recent and various criticisms of the FSC (the Forest Stewardship Council). The FSC is an international organization that certifies forest products which, according to their standards, have been harvested in an environmentally-sustainable and socially-responsible manner. Response to the article was significant. It was picked up by the Ecological Internet's email campaign and was mentioned on numerous environmental web sites and blogs. At the time of the publication, the FSC had not responded to requests for comments. But in the following interview, FSC International Communications Manager Nina Haase answers each criticism separately and addresses several other issues, such as the FSC and climate change, the organization's monitoring capabilities, and its adaptation to new environmental concerns. Ultimately she responds to the big question raised by critics: is the FSC stamp still credible?
FSC has 'failed the world's forests' say critics
(03/26/2008) The Forest Stewardship Council (FSC) has come under increasingly harsh criticisms from a variety of environmental organizations. The FSC is an international not-for-profit organization that certifies wood products: its stamp of approval is meant to create confidence that the wood was harvested in an environmentally-sustainable and socially-responsible manner. For years the FSC stamp has been imperative for concerned consumers in purchasing wood products. Yet amid growing troubles for the FSC, recent attacks from environmental organizations like World Rainforest Movement and Ecological Internet are putting the organization's credibility into question.