A new animation created using Google Earth offers a tour of an area of forest slated for destruction by logging companies.
The animation, created by WWF-Indonesia and David Tryse, with technical assistance from Google Earth Outreach, highlights the rainforest of the Bukit Tigapuluh landscape in Sumatra, the only island in the world that is home to Sumatran tigers, elephants, rhinos, and orangutans. All of these species are considered endangered or critically endangered due to habitat destruction or poaching.
Bukit Tigapuluh's forests are among the most biodiverse in Sumatra and scientists consider them a top priority for conservation due to the large-scale destruction of the majority of the island's lowland rainforests. A section of the landscape is protected in Bukit Tigapuluh National Park, but most of this consists of upland forest, which while threatened, is less endangered than lowland forest. Most of the lowland forest lies outside protected areas and is already concessioned for logging by companies that are owned by, or supply, three major forestry conglomerates: Barito Pacific Group, Asia Paper Resources International Limited (APRIL), and Sinar Mas Group, which controls Asia Pulp & Paper (APP).
| | |
| --- | --- |
| | Screen captures of the Google Earth tour. |
All three groups have been accused by green NGOs of egregious environmental harm, including clearing key forest habitat and building roads that enable illegal conversion of forest for oil palm plantations and croplands. While APP says it is planning to establish a wildlife corridor in the area, it still plans to source pulp from natural forests WWF-Indonesia and other groups say is critical for wildlife. APP's sourcing of pulp from natural forests is controversial because it has previously reneged on commitments to phase out the use of fiber from such areas. APP has also been linked to a public relations campaign that has sought to undermine WWF-Indonesia and other environmental groups working to safeguard Bukit Tigapuluh as well as criticize companies that have implemented environmental safeguards in their sourcing policies.
The new animation shows areas of forest in the Bukit Tigapuluh that are currently zoned for conversion, overlaid with maps of wildlife habitat. It includes pictures of tigers recently caught on film by camera traps in one of the areas to be cleared by Barito Pacific.
Google Earth tours are increasingly used by civil society organizations to tell their stories. The practice started when Rebecca Moore, a Google engineer who is now head of Google Earth Outreach, launched her own campaign against a logging project near her home in the Santa Cruz mountains in California. That animation proved so effective in rallying local opposition to the project that logging was cancelled. Since then groups like the Amazon Conservation Team and Amazon Watch have leveraged the tool to support campaigns on behalf of indigenous groups battling illegal loggers and a massive Amazon dam.
Related articles
Google Earth reveals stark contrast between Sarawak's damaged forests and those in neighboring Borneo states
(03/28/2011) Images from Google Earth show a sharp contract between forest cover in Sarawak, a state in Malaysian Borneo, and the neighboring countries of Brunei and Indonesia at a time when Sarawak's Chief Minister Pehin Sri Abdul Taib Mahmud is claiming that 70 percent of Sarawak's forest cover is intact.
Google lends its massive computing cloud in fight against deforestation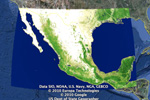 (12/03/2010) Google officially launched Earth Engine, a technology platform that enables scientists using the search giant's massive computing infrastructure to monitor and measure environmental changes. A group of scientific partners is already using the Earth Engine to track deforestation; map vegetation, biodiversity and water resources; and analyze fire patterns, but Google will open the platform to scientists around the world.
Google Earth animation shows Brazilian plans to turn Amazon into 'series of stagnant reservoirs'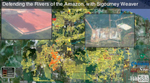 (08/30/2010) The decision last week by the Brazilian government to move forward on the $17 billion Belo Monte Dam on the Xingu river will set in motion a plan to build more than 100 dams across the Amazon basin, potentially turning tributaries of the world's largest river into 'an endless series of stagnant reservoirs', says a new short film released by Amazon Watch and International Rivers.
How satellites are used in conservation
(04/13/2009) In October 2008 scientists with the Royal Botanical Garden at Kew discovered a host of previously unknown species in a remote highland forest in Mozambique. The find was no accident: three years earlier, conservationist Julian Bayliss identified the site—Mount Mabu—using Google Earth, a tool that's rapidly becoming a critical part of conservation efforts around the world. As the discovery in Mozambique suggests, remote sensing is being used for a bewildering array of applications, from monitoring sea ice to detecting deforestation to tracking wildlife. The number of uses grows as the technology matures and becomes more widely available. Google Earth may represent a critical point, bringing the power of remote sensing to the masses and allowing anyone with an Internet connection to attach data to a geographic representation of Earth.
Development of Google Earth a watershed moment for the environment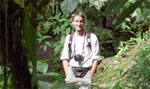 (03/31/2009) Satellites have long been used to detect and monitor environmental change, but capabilities have vastly improved since the early 1970s when Landsat images were first revealed to the public. Today Google Earth has democratized the availability of satellite imagery, putting high resolution images of the planet within reach of anyone with access to the Internet. In the process, Google Earth has emerged as potent tool for conservation, allowing scientists, activists, and even the general public to create compelling presentations that reach and engage the masses. One of the more prolific developers of Google Earth conservation applications is David Tryse. Neither a scientist nor a formal conservationist, Tryse's concern for the welfare of the planet led him develop a KML for the Zoological Society of London's EDGE of Existence program, an initiative to promote awareness of and generating conservation funding for 100 of the world's rarest species. The KML allows people to surf the planet to see photos of endangered species, information about their habitat, and the threats they face. Tryse has since developed a deforestation tracking application, a KML that highlights hydroelectric threats to Borneo's rivers, and oil spills and is working on a new tool that will make it even easier for people to create visualizations on Google Earth. Tryse believes the development of Google Earth is a watershed moment for conservation and the environmental movement.
Photos: Google Earth used to find new species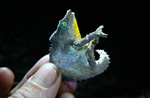 (12/22/2008) Scientists have used Google Earth to find a previously unknown trove of biological diversity in Mozambique, reports the Royal Botanic Gardens in Kew. Scouring satellite images via Google Earth for potential conservation sites at elevations of 1600 meters or more, Julian Bayliss a locally-based conservationist, in 2005 spotted a 7,000-hectare tract of forest on Mount Mabu. The scientifically unexplored forest had previously only been known to villagers. Subsequent expeditions in October and November this year turned up hundreds of species of plants and animals, including some that are new to science.