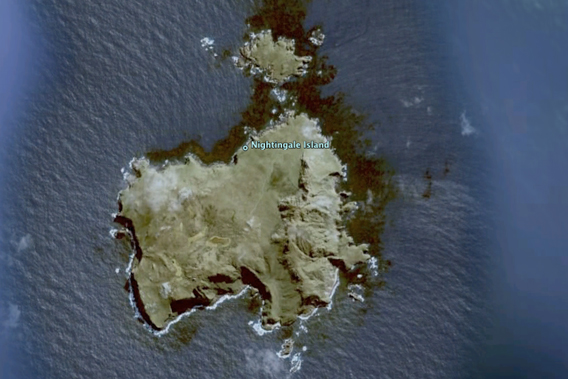 Nightingale Island as viewed from Google Earth.
One of the world remotest communities, the UK's Tristan da Cunha archipelago, has come together to save 4,000 endangered penguins following a devastating oil spill, reports the Guardian . Last month a freighter ran aground on Nightingale Island releasing 1,500 tons of oil, potentially devastating the local population of northern rockhopper penguins (Eudyptes moseleyi), which are listed as Endangered by the IUCN Red List. However, fortunately for the penguins, the tiny community of 260 people living on the Tristan da Cunha archipelago were unwilling to give up on the oiled birds.
"Just about everyone on the island has played a part in this operation," Katrine Herian, an project officer for the Royal Society for the Protection of Birds (RSPB) based on the island, told the Guardian. "It was an amazing, co-operative effort."
The community sent boats to pick up penguins; people built pens to house them; the community's single swimming pool was drained and used to house penguins after they had been cleaned; and community members even fed the penguins with fish from their own freezers.
"They would have starved otherwise," says Herian.
Even with the Herculean efforts of the local people, researchers are unsure just how hard hit the rockhopper penguin population was be by the oil spill, since there is no way to count the number of penguins that perished. Herian told the Guardian that the picture will become clearer next year then the penguins breed again and researchers can survey the population.
Though beloved around the world, penguins are among the world's most threatened bird families. Industrial fishing, which competes with penguins for their fish, habitat destruction, climate change, and disasters such as oil spills have pushed 60% of penguin species to be considered threatened with extinction. A recent has found that even Antarctic penguins, once thought safe from human impacts, have been suffering due to a decline in krill linked to climate change.
Related articles
Photos: penguins devastated by oil spill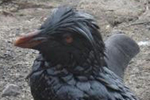 (03/22/2011) Disturbing photos show northern rockhopper penguins (Eudyptes moseleyi) hit hard by an oil spill from a wrecked cargo ship on Nightingale Island in the Southern Atlantic. Already listed as Endangered by the IUCN Red List, the oil spill threatens nearly half of the northern rockhopper population according to BirdLife International. Already conservation workers say 'hundreds' of penguins have been oiled. Located the remote Southern Atlantic, Nightingale Island is a part of the UK's Tristan da Cunha archipelago. The island's are home to a variety of birdlife, including species that survive no-where else but on the archipelago.
Hundreds of endangered penguins covered in oil after remote spill
(03/21/2011) Conservation workers have found hundreds of oiled northern rockhopper penguins (Eudyptes moseleyi) after a cargo vessel wrecked on Nightingale Island, apart of the UK's Tristan da Cunha archipelago. Northern rockhopper penguins are listed as Endangered by the IUCN Red List. According to a press release by BirdLife International, the spill threatens nearly half of the world's northern rockhopper population.
The penguin crisis: over 60 percent of the world's penguins threatened with extinction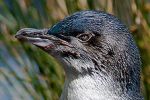 (06/10/2010) Everyone loves penguins. With their characteristic black-and-white 'tuxedo' markings, upright waddle, and childlike stature, penguins seem at once exotic and familiar: exotic because they live far from most human habitations, familiar because they appear innumerable books and movies. From Mr. Popper's Penguins to Happy Feet, and from March of the Penguins to And Tango Makes Three, penguins pop-up everywhere. The flightless birds have even provided the name and symbol to one of the world's most successful publishing houses. Yet despite their popularity amid the human kingdom, few people seem aware that penguins worldwide are facing an extinction crisis.