The most popular environmental news article on mongabay.com during 2010 was the discovery of Durrell's vontsira, a carnivorous small mammal that lives in the marshes of Lake Alaotra in Madagascar. The article drew nearly 80,000 page views.
Following the vontsira, was Rhett Butler's interview with Anote Tong, president of Kiribati, a small island nation which is preparing to be swamped by rising sea levels. Tong recently made an astounding commitment: he closed 150,000 square miles of its territory to fishing, an activity that accounts for nearly half the government's tax revenue. The gesture is intended to send a message to the world to take action on climate change.
Other articles that drew more than 30,000 reads during 2010 included a summary of trends in global forest cover (Rhett Butler, November 2005), a comparison of the movie Avatar with real-life struggles of indigenous people against developers (Jeremy Hance, December 2009), a review of future threats to the Amazon rainforest (Butler, August 2008), and a feature on potential approaches for saving the Amazon rainforest (Butler, January 2009).
Overall mongabay.com published nearly 1,000 news articles in 2010. The news section of the site averaged 270,000 unique visitors per month and totaled 4.5 million visits for the year.
Thank you to the 15-18 million people who visited various sections of mongabay.com this year. Best wishes for 2011!
Most popular mongabay.com news articles – 2010
75,000+
Unknown carnivore discovered in Madagascar lake (Year published: 2010)
30,000+
As a tiny island nation makes a big sacrifice, will the rest of the world follow suit? (2010)
World deforestation rates and forest cover statistics, 2000-2005 (2005)
The real Avatar story: indigenous people fight to save their forest homes from corporate exploitation (2009)
Future threats to the Amazon rainforest (2008)
How to save the Amazon rainforest (2009)
20,000+
Elle MacPherson promotes consumption of illegal rhino horn (2010)
Corporations, conservation, and the green movement (2010)
200 new species discovered in 60-day expedition in New Guinea (2010)
Alleged chupacabra likely a "Xolo" dog; story a hoax (2007)
15,000+
Google Earth now features 3-D trees (2010)
Dubai's artificial islands have high environmental cost (2005)
Why is oil palm replacing tropical rainforests (2006)
Visiting the rainforest – a practical guide (2005)
Coral reefs decimated by 2050, Great Barrier Reef's coral 95% dead (2005)
Mystery of the chupacabra monster likely solved (2010)
10,000+
Prehistoric snake gobbled-up dinosaur babies (2010)
Madagascar's president linked to illegal logging (video) (2010)
Photos reveal paradise-like site for coal plant in Borneo (2010)
U.S. government bombs Guam with frozen mice to kill snakes (2010)
Madagascar resumes shipments of illegally logged timber despite moratorium (2010)
Madagascar sanctions logging of national parks (2010)
Brazil's plan to save the Amazon rainforest (2009)
World's only pure blue lizard at risk of extinction (2007)
Coup leaders sell out Madagascar's forests, people (2010)
Video: Nestle's attempt to censor Greenpeace palm oil ad backfires (2010)
Tourism in Madagascar; Visiting the World's Most Unusual Island (2005)
World failing on every environmental issue: an op-ed for Earth Day (2010)
Chaos and the Accord: Climate Change, Tropical Forests and REDD+ after Copenhagen (2010)
Related articles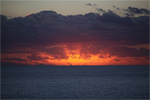 Top 10 Environmental Stories of 2010

(12/20/2010) Below is a quick review of some of the biggest environmental stories of 2010: Climate change rears it ugly head; Oil spill in the Gulf; Agreement to save global biodiversity; Illegal logging crisis in Madagascar; REDD kicks off in Indonesia; Brazil deforestation falls to its lowest level; Hungary's red sludge; Nestle caves to social media activists; New mammals galore' and Global climate framework back on the table?