The Malaysian government will proceed with a plan to install a second-hand coal plant from China on the edge of the Coral Triangle in Borneo despite widespread condemnation from environmental groups and local people, reports Green SURF, a coalition that opposes the project.
Energy, Green Technology and Water Minister Datuk Peter Chin said Monday that the coal project would proceed as planned despite a rejected environmental impact assessment and continued protests by the people of Sabah, the Malaysian where the plant will be located. Chin said a Detailed Environmental Impact Assessment (DEIA) study will be resubmitted.
Green SURF reacted angrily to the news.
"One minute the Government is promoting green technology, especially when it makes statements at international platforms. The next minute, it is pushing for a coal plant in Sabah, known for its biodiversity," said Green SURF representative Wong Tack in a statement.
"Actions taken by the Government in pushing for this coal plant are totally against their own words and policies."
| | |
| --- | --- |
| | On December 22, 2008, the earthen wall of a containment pond at Tennessee's Kingston Fossil Plant failed, releasing 4 million cubic meters of fly ash slurry. The slurry — laced with arsenic, lead, chromium, manganese, and barium — covered 120 hectares of land, damaging homes and polluting the local river. The clean-up cost is estimated at $675 and $975 million. The slurry was generated by coal burning at the plant. Photo courtesy of the Tennessee Valley Authority. |
Wong said that Chin's assertion that the government needs to play an active role in green technology in Malaysia is contradicted by his push for the coal plant, which relies on out-dated technology and will pollute the Coral Triangle, contribute to local acid rain, and worsen air quality in a state working to build its ecotourism industry.
The coal plant is unpopular in Sabah, which has already rejected it twice before. The issue is becoming political, with local groups using it to press state politicians. But politicians at the federal level—particularly the Prime Minister—support the project.
"How can the Government even say it's listening to the people?" asked Wong. "The Minister must either be totally deaf or protecting some interests, instead of protecting interests of the people."
Pressure for the plant to proceed is coming from Tenaga Nasional Berhad, which is the parent company of Sabah Electricity Sdn Bhd. Tan Sri Leo Moggie, the chairman of Tenaga Nasional Berhad, has taken out advertisements in newspapers in Sabah arguing for the coal plant.
Critics say Tenaga Nasional Berhad and the federal government have ignored Sabah's other energy options, which were highlighted in a study earlier this year by Dan Kammen, a renewable energy expert at University of California, Berkeley and the World Bank's Chief Technical Specialist for Renewable Energy and Energy Efficiency. Kammen showed that Sabah could generate substantial amounts of energy from greener sources.
"We found that energy efficiency, biofuels, hydropower, and geothermal provide immediate advantages for the region over fossil fuels, and that in time both solar and ocean energy could provide even more energy than coal, while building jobs and a clean environment," Kammen told mongabay.com during an interview in March.
Malaysia last year pledged to reduce carbon dioxide emissions by up to 40 percent from 2005 levels by 2020.
The Coral Triangle is an internationally recognized region of high marine biodiversity.
Disclosure: Tan Sri Leo Moggie of Tenaga Nasional Berhad has threatened legal action against mongabay.com for our reporting on this issue.
Related articles
Despite strong local opposition, Malaysia to push forward on second-hand coal plant in Borneo
(11/26/2010) Despite strong local opposition, a Malaysian utility company will resubmit a detailed environmental impact assessment (DEIA) for a coal plant in Sabah, on the island of Borneo, according to Green SURF, a coalition of Malaysian environmental groups. The plant—twice relocated due to opposition and environmental concerns—had earlier been rejected due to gross errors in the original DEIA.
Malaysia preparing to take big step backward on energy policy
(08/13/2010) I write to you as a deeply concerned and saddened citizen of Malaysia. For most of the 45 years of my life, I have been proud to be Malaysian. Recently, I have become heartbroken to be Malaysian. I am profoundly grateful to write this with the support of both my local communities in Sabah, Malaysian Borneo and California, U.S.A., and a larger world community. That said, I take full ownership of and sole responsibility for the views articulated in this letter; I express them from my stand as a mother, an earth citizen and a leader.
Environmental assessment for Borneo coal plant riddled with errors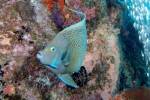 (08/03/2010) The Detailed Environmental Impact Assessment (DEIA) for a proposed coal plant in Sabah is full of holes, according to activists with the organization Green SURF (Sabah Unite to Re-Power the Future), which opposes the plant. The official environmental report from Lahad Datu Energy lists species not endemic to Borneo, mistakes the nearest ecosystem to the coal plant, and confuses indigenous groups. Even more seriously, the DEIA leaves out information on the coal plant's specifics and possible 'green' alternatives.
Photos reveal paradise-like site for coal plant in Borneo

(05/21/2010) With the world's eyes on the environmental catastrophe in the Gulf of Mexico, many are beginning to ponder the rightness of not just America's, but the world's dependence on fossil fuels. Yet large-scale fossil-fuel energy projects continue to march ahead, including one in the Malaysian state of Sabah on Borneo to build a 300 MW coal plant, which has come under fierce opposition from locals (already the project has been forced to move locations twice). The newest proposal will build the coal plant, as photos below reveal, on an undeveloped beach overlooking the Coral Triangle, one of the world's most biodiverse marine environments, with transmission lines likely running through nearby pristine rainforest that are home to several endangered species, including orangutans and Bornean rhinos.