Indonesian pulp and paper firm Asia Pulp and Paper (APP) has signed a deal to protect 15,640 hectares of peat forest in Sumatra in exchange for carbon payments, reports Reuters.
Under the agreement signed with Carbon Conservation, a forest carbon broker based in Singapore, APP supplier PT Putra Riau Perkasa will forgo conversion of a concession located in carbon-dense peat forest on the Kampar Peninsula in Sumatra. The deal could avoid emissions of million tons of carbon dioxide over its 33-year life.
To complete the deal, Putra Riau Perkasa will need to change its Industrial Timber Plantation (HTI) conversion permit for the concession into one that allows for conservation or restoration. If the licensing change is approved by the forest ministry, it would set a precedent for Riau province, potentially ushering in other forest carbon pacts.
The Kampar Peninsula, which has one of the largest intact peat forests in the province in Riau, is a chief battleground between APP and international environmental groups, including the Rainforest Action Network, WWF, and Greenpeace. Greens blame APP for destructive logging practices, while APP maintains it operates in compliance with Indonesian law.
| | |
| --- | --- |
| | Location of PT. Putra Riau Perkasa (PRP) plantation forest concession in Semenanjung Kampar, Riau, Sumatra. APP's suppliers manage about 2.5 million hectares according to Aida Greenbury, sustainability director for APP. |
The animosity between APP and environmentalists recently reached new heights following Greenpeace's release of How Sinar Mas is Pulping the Planet, a report that alleged environmental transgressions by APP's suppliers. APP fired back with a report of its own, claiming that Greenpeace made errors in its mapping and sourcing of information. Greenpeace responded by affirming its conclusions and noting that APP's 'auditor' is controlled by Alan Oxley, who also is involved in the company's public relations efforts, negating the claimed independence of the report.
Perhaps unsurprisingly, activists were skeptical of the forest carbon deal.
"While we support the conservation of the Kampar, this project in no way makes up for the tremendous amount of damage that APP and its affiliates are having on rainforests and peatlands across Indonesia," said Lafcadio Cortesi, forest campaign director at the Rainforest Action Network (RAN), in a prepared statement. "APP should not be praised or compensated for doing something that they should have been doing in the first place."


"A critical question that needs to be answered, with public private partnerships and all land related agreements, is whether or not local communities and government know that this is happening and have a meaningful role in decision-making," he continued. "RAN maintains that if these types of conservation projects are to be successful, they must have the free, prior and informed consent of local communities and these communities must participate and receive an equitable share of the benefits."
But Dorjee Sun, CEO of Carbon Conservation, which has another project in Aceh Province in northern Sumatra, told mongabay.com, the Kampar is an opportunity to engage a historic destroyer of forests, perhaps helping it down a more sustainable path.
| | |
| --- | --- |
| | Conversion of forest land for a plantation in Riau, Sumatra, May 2010. Photo by Rhett A. Butler |
"This is an important project that Carbon Conservation had to undertake," he said via email. "After 2 years of deliberation on this APP opportunity we realized that to change the world we must change the economy. To change the economy we must change the multinational corporations. To change the multinational corporations, we must engage multinational corporations. Furthermore in Indonesia someone has to engage massive land owners like APP and it needs to be a credible carbon partner and not a fly-by-night operation."
Ultimately though, for this project to work we must ensure long lasting community benefits and that is only possible via active conservation bring poverty alleviation, healthcare, family planning & alternative livelihoods. This is of great significance because it comes at a time when UN leadership is adrift and REDD+ is one of the few rays of hope prior to Cancun. So as the first commercial REDD peatland plantation concession and will lead to a globally replicable pilot all partners have agreed to having total accountability and regular updates the media because so much is at stake."
Related articles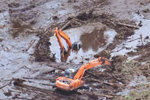 Asia Pulp & Paper fumbles response to deforestation allegations by Greenpeace

(09/28/2010) A new audit that seems to exonerate Asia Pulp & Paper from damaging logging practices in Indonesia was in fact conducted by the same people that are running its PR efforts, raising questions about the much maligned company's commitment to cleaning up its operations. The audit slams Greenpeace, the activist group that accused Asia Pulp & Paper (APP) of illegal and destructive logging in Sumatra in its July 2010 report, How Sinar Mas is Pulping the Planet. It runs through each of the claims laid out in the Greenpeace report, arguing some are speculative or improperly cited. But the audit doesn't actually deny that APP is clearing forests and peatlands for pulp plantations. In fact, the audit effectively confirms that the company is indeed engaged in conversion of 'deep' peat areas, but argues that this activity isn't illegal under Indonesian law.
Palm oil companies trade plantation concessions for carbon credits from forest conservation
(07/22/2009) Indonesian palm oil producers are eying forest conservation projects as a way to supplement earnings via the nascent carbon market, reports Reuters.
First rainforest-for-carbon-credits deal becomes a reality
(2/7/2008)
Villagers in Aceh, the Indonesian province that suffered through three decades of civil war and lost some 170,000 people to the 2004 Indian Ocean tsunami, could soon see $26 million in carbon credits for protecting rainforests from logging under a deal announced today between conservationists, carbon traders, and the Aceh government.