Researchers have identified a previously unknown species of carnivore lurking in one of the world's most endangered lakes.
Durrell's vontsira (Salanoia durrelli), named in honor of the late conservationist and writer Gerald Durrell, was first photographed swimming in Madagascar's Lake Alaotra in 2004. Subsequent surveys by scientists at the Durrell Wildlife Conservation Trust, the Natural History Museum, London, Nature Heritage, Jersey, and Conservation International confirmed the mongoose-like creature was indeed a new species.
"We have known for some time that a carnivore lives in the Lac Alaotra marshes, but we've always assumed it was a brown-tailed vontsira that is also found in the eastern rainforests," said Fidimalala Bruno Ralainasolo, a conservation biologist working for Durrell Wildlife Conservation Trust who originally captured the new carnivore. "However, differences in its skull, teeth, and paws have shown that this animal is clearly a different species with adaptations to life in an aquatic environment."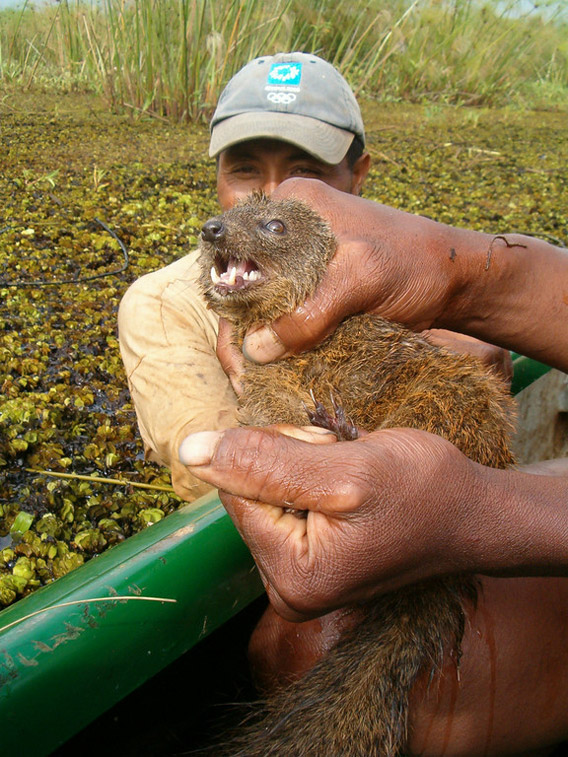 Durrell's vontsira (Salanoia durrelli) – The first new carnivorous mammal to be discovered for 24 years. It was discovered on the Island of Madagascar by a team from Durrell Wildlife Conservation Trust (DWCT), the Natural History Museum, London, Nature Heritage, and Conservation International (CI). © Durrell Wildlife Conservation Trust.
Durrell's vontsira is the first new carnivorous mammal discovered in Madagascar in 24 years. Little is known about the species, which is roughly the size of a cat and is described in the latest issue of the taxonomic journal Systematics and Biodiversity.
"It is a very exciting discovery. However, the future of the species is very uncertain."


Durrell's vontsira (Salanoia durrelli) – The first new carnivorous mammal to be discovered for 24 years. It was discovered on the Island of Madagascar by a team from Durrell Wildlife Conservation Trust (DWCT), the Natural History Museum, London, Nature Heritage, and Conservation International (CI). © Durrell Wildlife Conservation Trust.



Lac Alaotra, Madagascar's largest lake, was the country's rice bowl, responsible for feeding a large part of the island's population. At one time the vast lake was surrounded by tropical forest, but today this has been cleared for agriculture, and the hills are now bare and riddled with "lavaka," deep, red, eroded gullies. With rain – the soil left unprotected without forest cover – tons of red earth bleed into the lake, leading it to disappear. Today the lake has a maximum dry season depth of only two feet (60 cm) and the region can no longer produce enough rice to supply the growing population. Photo © Durrell Wildlife Conservation Trust.
Lac Alaotra is Madagascar's largest, and most endangered lake. Sedimentation from deforested watersheds, pollution from pesticides and fertilizers, and burning and agricultural conversion of the lake's reed beds have left Lac Alaotra's ecosystem in dire straights.
"The Lac Alaotra marshes are extremely threatened by agricultural expansion, burning and invasive plants and fish," said Ralainasolo.
Habitat loss and introduction of alien plants have already driven at least well known species to extinction: the Alaotra grebe (Tachybaptus rufolavatus), which was last seen in 1985.
Scientists warn the same fate could befall Durrell's vontsira as well as the endemic Lac Alaotra Gentle Lemur (Hapalemur alaotrensis), which inhabits the lakes reed beds, if action isn't taken.
"This species is probably the carnivore with one of the smallest ranges in the world, and likely to be one of the most threatened," said Frank Hawkins of Conservation International. "The Lac Alaotra wetlands are under considerable pressure, and only urgent conservation work to make this species a flagship for conservation will prevent its extinction."
Related articles
Beyond bizarre: strange hairy antelope photographed in Kenya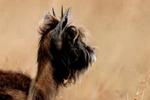 (08/19/2010) Is it a hairy goat roaming the plains? An antelope with some genetic mix-up? At this point no one knows. This strange creature was photographed in Kenya's Masai Mara National Reserve. Apart of the Serengeti plains, the Masai Mara covers 1,500 square kilometers and is home to a wide-range of iconic African savannah species, from elephants to lions and giraffes to hippos.The photos were first published on conservation organization WildlifeDirect's website.
With 'psychological cunning' wild cat lures monkeys by mimicking their babies' calls

(07/08/2010) It sounds like something out of a fairy-tale: the big bad predator lures its gullible prey by mimicking a loved one: 'why grandma, what big teeth you have!' But in this case it's the shocking strategy of one little-known jungle feline. In 2005 researchers with the Wildlife Conservation Society (WCS) were watching a group of eight pied tamarins ( Saguinus bicolor), squirrel-sized monkeys, feeding on a ficus tree in the Reserva Florestal Adolpho Ducke in Brazil. They then heard the sound of tamarin babies, but were surprised to see that the sound was not coming from young tamarins, but a hungry margay (Leopardus wiedii), a small cat native to Central and South America, which was hidden from the tamarins.
'No hope now remains' for the Alaotra grebe
(05/31/2010) World governments have missed their goal of stemming biodiversity loss by this year, instead biodiversity loss has worsened according to scientists and policy-makers, and a little rusty-colored bird, the Alaotra grebe (Tachybaptus rufolavatus) is perhaps a victim of this failure to prioritize biodiversity conservation. Native to a small region in Madagascar, the grebe has been declared extinct by BirdLife International and the IUCN Red List due to several factors including the introduction of invasive carnivorous fish and the use of nylon gill-nets by local fishermen, which now cover much of the bird's habitat, and are thought to have drowned diving grebes. The bird was also poached for food.
How to end Madagascar's logging crisis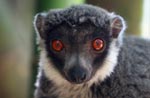 (02/10/2010) In the aftermath of a military coup last March, Madagascar's rainforests have been pillaged for precious hardwoods, including rosewood and ebonies. Tens of thousands of hectares have been affected, including some of the island's most biologically-diverse national parks: Marojejy, Masoala, and Makira. Illegal logging has also spurred the rise of a commercial bushmeat trade. Hunters are now slaughtering rare and gentle lemurs for restaurants.
Satellites being used to track illegal logging, rosewood trafficking in Madagascar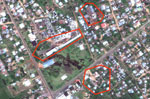 (01/28/2010) Analysts in Europe and the United States are using high resolution satellite imagery to identify and track shipments of timber illegally logged from rainforest parks in Madagascar. The images could be used to help prosecute traders involved in trafficking and put pressure on companies using rosewood from Madagascar.
Coup leaders sell out Madagascar's forests, people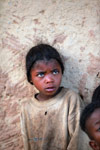 (01/27/2010) Madagascar is renowned for its biological richness. Located off the eastern coast of southern Africa and slightly larger than California, the island has an eclectic collection of plants and animals, more than 80 percent of which are found nowhere else in the world. But Madagascar's biological bounty has been under siege for nearly a year in the aftermath of a political crisis which saw its president chased into exile at gunpoint; a collapse in its civil service, including its park management system; and evaporation of donor funds which provide half the government's annual budget. In the absence of governance, organized gangs ransacked the island's biological treasures, including precious hardwoods and endangered lemurs from protected rainforests, and frightened away tourists, who provide a critical economic incentive for conservation. Now, as the coup leaders take an increasingly active role in the plunder as a means to finance an upcoming election they hope will legitimize their power grab, the question becomes whether Madagascar's once highly regarded conservation system can be restored and maintained.
Photos: Gelatinous Blobfish in danger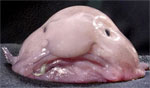 (01/26/2010) A species dubbed "the world's most miserable-looking fish" is at risk of extinction due to poor fishing practices, reports The Daily Telegraph. The Blobfish (Psychrolutes marcidus), a gelatinous fish that lives at depths up to 800 meters, where it feeds on drifting organic matter, is being accidently captured by deep-sea trawlers seeking crabs and lobsters off southeastern Australia, according to Callum Roberts, a marine scientist with the University of York.
Natural rafts carried Madagascar's unique wildlife to its shores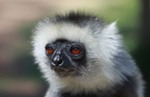 (01/20/2010) Imagine, forty million years ago a great tropical storm rises up on the eastern coast of Africa. Hundreds of trees are blown over and swept out to sea, but one harbors something special: inside a dry hollow rests a small lemur-like primate. Currents carry this tree and its passenger hundreds of miles until one gray morning it slides onto a faraway, unknown beach. The small mammal crawls out of its hollow and waddles, hungry and thirsty, onto the beach. Within hours, amid nearby tropical forests, it has found the sustenance it needs to survive: in a place that would one day be named Madagascar.
Gibson Guitar under federal investigation for alleged use of illegal rainforest timber from Madagascar
(11/19/2009) Federal agents from the U.S. Fish and Wildlife Service raided Gibson Guitar's factory Tuesday afternoon, due to concerns that the company had been using illegally harvested wood from Madagascar, reports the Nashville Post.
Forgotten species: Madagascar's water-loving mammal, the aquatic tenrec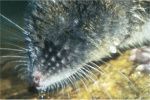 (11/12/2009) There are many adjectives one could attach to the aquatic tenrec: rare, mysterious, elusive, one-of-a-kind, even adorable, though one tries to stray from such value-laden titles since it excludes so many other non-adorable inhabitants of the animal kingdom. This small and, yes, cute insectivore, also known as the web-footed tenrec, lives in Eastern Madagascar where at night it spends the majority of its time swimming and diving in fast-moving streams for insects and tadpoles. It sleeps during the day in small streamside burrows. To date that is about the extent of our knowledge of this species.
Rediscovery of the solenodon, a rare venomous mammal, in Haiti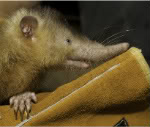 (01/09/2009) In the journal Oryx researchers from EDGE, a program of the Zoological Society of London (ZSL), have announced the rediscovery of a small population of Hispaniolan solenodons in Haiti. At the same time scientists in the Dominican Republic have taken the first ever footage of this endangered mammal.
To reproduce, parasite transforms ant into juicy red berry
(01/17/2008) Scientists have discovered a parasite that transforms the appearance of its host, an ant, into that of a juicy red berry that birds are more likely to eat and disperse into new habitats, reports an article published in The American Naturalist. It is the first example of fruit mimicry caused by a parasite, say the researchers who discovered the parasite, a nematode or roundworm found in the canopy of tropical forests ranging from Central America to the lowland Amazon.
World's only blue lizard heads toward extinction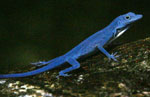 (03/07/2007) High above the forest floor on the remote Colombian island of Gorgona lives a lizard with brilliant blue skin, rivaling the color of the sky. Anolis gorgonae, or the blue anole, is a species so elusive and rare, that scientists have been unable to give even an estimate of its population. Due to the lizard&spod;s isolated habitat and reclusive habits, researchers know little about the blue anole, but are captivated by its stunning coloration.
Blind pink snake discovered in Madagascar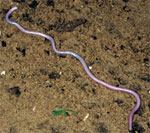 (02/14/2007) A pink worm-like snake has been rediscovered in Madagascar more than 100 years after it was first found. The snake, which is blind and measures about ten inches long, is described in the February 1, 2007 edition of Zootaxa, a leading taxonomic journal.
Rare giant bat eats night-flying birds
(02/13/2007) A new study published in PLoS ONE, an open online journal, reports that nocturnally migrating songbirds are preyed upon by giant bats. The findings go against the belief that night-flying birds lacked predators.
Snake becomes poisonous by eating toxic frogs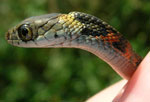 (01/29/2007) A new study shows that the Asian snake Rhabdophis tigrinus becomes poisonous by sequestering toxins from its prey which consists of venomous toads. While sequestering defensive toxins from prey is unusual among terrestrial vertebrates it is not unknown. Research published last year by Valerie C. Clark of Cornell University showed that poison dart frogs (Dendrobates species) and their Madagascar counterparts, the Mantella frogs, sequester toxic skin chemicals, called alkaloids, from the ants they eat. These alkaloids protect the frogs from predation. Similarly, some garter snakes are known to store tetrodotoxin from ingested newts while birds in New Guinea appear to sequester poisons from insects.
Scientists search for Mongolian Death Worm
(05/03/2005) A group of English scientists are spending a month in the Gobi desert in search of the Mongolian Death Worm, a fabled creature said to lurk in the sands of the hostile region. The three to five feet long long creature is known to the locals as Allghoi khorkhoi, Mongolian for intestine worm because it is reported to look like the intestine of a cow. Mongolian nomads have made extraordinary claims about the animal, reporting that the death worm can spit a corrosive yellow saliva that acts like acid and that they have the ability to generate blasts of electricity powerful enough to kill a full grown camel.