Leaders from around the world meeting in Nagoya, Japan for the Convention on Biological Diversity (CBD) to discuss solutions to stem the current mass extinction crisis may be in need of a little book: The Little Biodiversity Finance Book. While a recent report by The Economics of Ecosystems and Biodiversity (TEEB) found that degradation of ecosystems—including biodiversity loss—was costing the global economy $2-5 trillion annually, one of the primary threats to wildlife around the world is simply a lack of funds to enact program. But The Little Biodiversity Finance Book says that with the right policy initiatives the burgeoning ecosystem market could be worth $141 billion by 2020.
"The Little Biodiversity Finance Book will be an indispensable tool, making biodiversity financing options more accessible for both newcomers to this field and national and international policy makers," says Ahmed Djoghlaf, Executive Secretary of the CBD.
According to a press release, the book is a guide to proactive investment in natural capital, known as PINC.
"PINC is a natural follow on from REDD (Reducing Emissions from Deforestation and forest Degradation in developing countries), which is essentially valuing one such service, namely the carbon cycle. REDD under the UNFCCC however, cannot capture the value of the numerous other services that ecosystems provide", explains Andrew Mitchell, director of The Global Canopy Program. On top of carbon sequestration, other ecosystem services include pollination, fisheries, watershed protection, new medicines, soil productivity, erosion control, and rainfall.
Authors of The Little Biodiversity Finance Book, Charlie Parker from the Global Canopy Program, and Matthew Cranford from the London School of Economics, found that nations are already spending over $35 billion every year on funding ecosystem services. While this amount was more than they expected, half of it was being spent on domestic projects by the EU, US, and China. The Little Biodiversity Finance Book focuses on how future funds can reach developing nations, which are home to a vast majority of the world's species.
The Little Biodiversity Finance Book is not the only offering. Birdlife International and the International Institute for Environment and Development (IIED) have produced a publication called Banking on biodiversity: a natural way out of poverty, which, as its title states, focuses on how saving global biodiversity and aiding the world's poor go hand-in-hand.
Related articles
Conserving nature with economics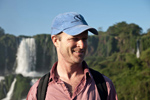 (09/29/2010) While many factors come into consideration when the fate of forests are being determined, economics often play a key role in land use decisions. When the perceived value of forest land is higher as cattle pasture, cropland, or plantation, then trees fall. But what happens when economic assumptions underlying these decisions are wrong? Forests, including the services they provide and the biodiversity they shelter, are lost in vain, much to the detriment of society and the planet. Working to avoid these costly outcomes is the Conservation Strategy Fund (CSF), a California-based nonprofit that trains conservationists to use economics and strategic thinking as assets to conserve natural ecosystems in countries around the globe. CSF runs training programs that help emerging conservation leaders build and strengthen parks, influence policies, and avert damage from infrastructure projects.
Could industrial interests ruin payments for environmental services?
(09/27/2010) One of the biggest ideas in the conservation world over the past decade is Payments for Environmental Services, known as PES, whereby governments, corporations, or the public pays for the environmental services that benefit them (and to date have been free), i.e. carbon, biodiversity, freshwater, etc. For example, Reducing Emissions through Deforestation and Forest Degradation (REDD+) is the largest such proposed PES concept, yet many others are emerging. However, a new study in mongabay.com's open access journal Tropical Conservation Science argues that in order for PES to be effective—and not perversely lead to further harm—decision-makers must consider the danger of paying industrial and commercial interests versus financially supporting local populations, as originally conceived, to safeguard the environment.
World Bank looking at 'ecosystem-based approaches' to infrastructure projects
(08/03/2010) Investments in protecting and managing biodiversity are key to helping the world slow and adapt to climate change, said a World Bank ecologist speaking last month at the Association for Tropical Biology and Conservation meeting in Sanur, Bali.