A letter in Nature from seven top scientists warns that Papua New Guinea's accessible forest will be lost or heavily logged in just ten to twenty years if swift action isn't taken. A potent mix of poor governance, corruption, and corporate disregard is leading to the rapid loss of Papua New Guinea's much-heralded rainforests, home to a vast array of species found no-where else in the world.
"Papua New Guinea has some of the world's most biologically and culturally rich forests, and they're vanishing before our eyes," author William Laurance of James Cook University in Cairns, Australia, said in a statement.
As logging is being driven largely by Malaysian firms, Papua New Guinea is seeing little benefit. After forests are logged, raw logs are shipped to China for production into finished products, which are eventually exported to feed the demand of rich nations for cheap wood products. Rod Keenan, from the University of Melbourne, Australia, says that this system is not only undermining Papua New Guinea's forests, but its people.
"Despite all the logging, Papua New Guinea isn't getting enough financial benefit. Instead of shipping raw logs to China they should be exporting more in products like sawn timber, plywood and furniture. This will create much more employment, training and value-adding for the country."
| | |
| --- | --- |
| | Tribesman in Indonesian New Guinea. Photo by Rhett A. Butler. |
Papua New Guinea had pledged to ban raw log exports by this year, but that has not happened. In addition, widespread corruption is funneling much of the funds from the destruction to local political elites.
The ability to tackle logging and other environmental threats in Papua New Guinea took another hit this Spring when Papua New Guinea's parliament passed a sweeping law that protects companies from lawsuits related to environmental destruction. At the time, a prominent lawyer in Papua New Guinea compared the law to deregulation in the US that led to the catastrophic BP oil spill.
"These are serious mistakes," said letter co-author Navjot Sodhi at the National University of Singapore. "Traditional land-rights protections should be reinstated, and a big push is needed to improve forest governance and slow rampant logging."
Ninety percent of land in Papua New Guinea is owned communally by tribal groups, yet these groups are seeing their land-rights stripped away to benefit foreign logging operations and Chinese manufacturers.
In addition, the Papua New Guinea government has frozen proposals on 120 new protected areas in a bid to placate foreign companies and development projects.
The authors point to the young carbon market as a possible way to stop the destruction. According to prior estimates, Papua New Guinea could make nearly half a billion dollars annually through climate change mitigation funds, if they materialize in time.
"We're clinging to this hope because right now it looks like a tragedy in the making," said William Laurance.
While most of the attention on deforestation has been focused on Brazil, Malaysia, and Indonesia, forests in Papua New Guinea have been quietly disappearing. A study in 2008 found that nearly a quarter of the country's forests were degraded or lost between 1972 and 2002, a number far higher than expected.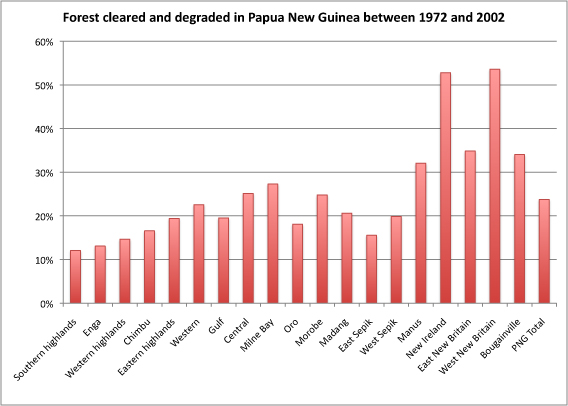 Related articles
Papua New Guinea strips communal land rights protections, opening door to big business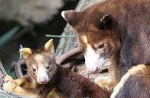 (06/30/2010) On May 28th the parliament in Papua New Guinea passed a sweeping amendment that protects resource corporations from any litigation related to environmental destruction, labor laws, and landowner abuse. All issues related to the environment would now be decided by the government with no possibility of later lawsuits. Uniquely in the world, over 90 percent of land in Papua New Guinea is owned by clan or communally, not be the government. However this new amendment drastically undercuts Papua New Guinea's landowners from taking legislative action before or after environmental damage is done. Essentially it places all environmental safeguards with the Environment and Conservation Minister.
Papua New Guinea creates first nature reserve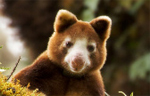 (03/03/2009) Home to numerous endemic species and some of the Asia's last intact tropical forests, Papua New Guinea has created its first national conservation area. Unique in structure, the park is owned by 35 surrounding indigenous villages which have agreed unanimously to prohibit hunting, logging, mining, and other development within the park. The villages have also created a community organization that will oversee management of the park. The 10,000 villagers found partners in Wooland Park Zoo in Seattle, Conservation International, and National Geographic. The conservation organizations spent twelve years working with locals and the Papua New Guinea government to establish the YUS Conservation Area.
24% of Papua New Guinea's rainforest destroyed or degraded by logging in 30 years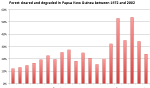 (02/23/2009) Nearly one quarter of Papua New Guinea's rainforests were damaged or destroyed between 1972 and 2002, report researchers writing in the journal Biotopica. The results, which were published in a report last June, show that Papua New Guinea is losing forests at a much faster rate than previously believed. Over the 30-year study period 15 percent of Papua New Guinea's tropical forests were cleared and 8.8 percent were degraded through logging.