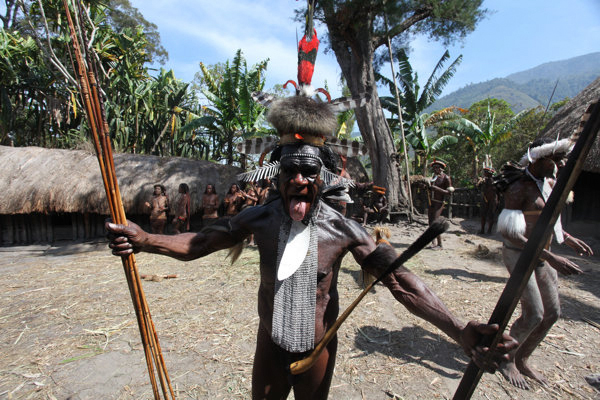 Dani tribesman in Papua. August 2010.
Effective today, mongabay will be discontinuing the inspire photoblog.
Launched as an experiment in February, inspire.mongabay.com failed to garner interest from the mongabay community, drawing less than 30,000 visitors in six months. However, this end also marks a new beginning: next month, mongabay will relaunch its blog after a two-year hiatus. The blog will include elements of inspire, including regular photo posting.
For those who did enjoy inspire, thank you for your support and I hope you like the more expansive blog launching shortly.