New eyewitness reports indicate continued logging of Madagascar's Masoala National Park for rosewood despite a government "moratorium" on logging and timber exports.
A source near Marofinaritra, a town between Masoala and Antalaha, reports heavy night-time movement of trucks carrying illegally logged timber from the park. The wood is believed to be destined for Antalaha, a regional hub for the rosewood trade.
"Logs are going out every night from the Masoala National Park," said the source, who asked not to be identified.
The report comes just weeks after Albert Camille Vital, Madagascar's Prime Minister, authorized the shipment of $16 million worth of rosewood from Tamatave, effectively breaking Madagascar's moratorium on timber exports. The moratorium had been established in order to slow the destruction of the island's rainforest parks, which have been pillaged for valuable hardwoods in the aftermath of last year's military coup. 10,000-20,000 hectares of endangered forest were affected last year by logging, which was accompanied by the emergence of a commercial bushmeat trade in lemurs, Madagascar's endemic primates.


Rosewood logs.


Precious hardwood logs are tied together with lianas and floated down rivers on rafts made from lighter species as trees. 5-6 lighter logs are needed to float each rosewood log, exacerbating the impact of rosewood extraction.
Madagascar's government signed the moratorium in March after prolonged pressure from conservation groups, tour operators, and foreign embassies. But last month Vital began to look for ways to circumvent the ban. Vital sent a letter to Rodolphe Saade, president of Delmas, a Marseilles-based shipping company that was criticized last year for its role in facilitating timber trafficking, authorizing the shipment of of 79 containers of rosewood from the port of Toamasina (Tamatave). After receiving the authorization May 11, Delmas asked the French embassy on May 18 for advice on the shipment. The French ambassador told Delmas not to proceed with the shipment due to fears of international outcry.
On May 20, Madagascar's Minister of Finance asked a second shipping company, SEAL/Pacific International Lines, to load the containers. SEAL/PIL agreed and its ship, the Terra Bonna sailed from Toamasina on June 6 with the roughly $16 million worth of timber.
At present it is unclear where the rosewood is headed, but most of the buyers on the manifest are based in China. The companies include China Tushu Shanghai Pudong Import & Export Corporation, Shanghai Tan Tan Trade Co Ltd, Dalian Rising International Trading Co, High Hope International Group Jiang Knit Wear & Home Textiles Import & Export Corporation Ltd, Shanghai Tan Tan Trade Co Ltd, Jiangsu Bosheng International Freight & Forwarding Co Ltd, China Meheco Traditional Medecines and Health Products Import and Export Corp., and Shanghai Tan Tan Trade Co Ltd.
The sellers are Madagascar-based traders, including Arland Ramialison with 13 containers weighing 209 metric tons; Jean-Pierre Laisoa with 10 containers weighing 610 tons; Jean-Michel Malohely with 10 containers weighing 153 tons; Ranjanoro Ets with 10 containers weighing 170 tons; and Société Thunam, a company that supplies Theodor Nagel, a German timber company based in Hamburg, among others, with 29 containers weighing 516 tons.
The rosewood traffickers have in recent days launched a public relations offensive via newspapers in Madagascar saying they have been wronged by the moratorium. Meanwhile Ecological Internet, an online activist group, has launched a new campaign against logging in Madagascar. The campaign is specifically targeting Odd-Gunnar K. Heffermehl, the president of La Ligne Scandinave Agency Maritime (SEAL/PIL), the company that carried rosewood out of Tamatave on June 6.
Earlier articles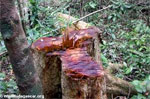 Madagascar resumes shipments of illegally logged timber despite moratorium

(06/10/2010) Albert Camille Vital, Madagascar's Prime Minister under the regime that seized power during a coup on the Indian Ocean island nation last year, approved this week's shipment of nearly $16 million worth of timber illegally logged from the country's rainforest parks, according to documents provided to mongabay.com.
How to end Madagascar's logging crisis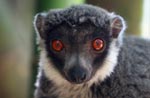 (02/10/2010) In the aftermath of a military coup last March, Madagascar's rainforests have been pillaged for precious hardwoods, including rosewood and ebonies. Tens of thousands of hectares have been affected, including some of the island's most biologically-diverse national parks: Marojejy, Masoala, and Makira. Illegal logging has also spurred the rise of a commercial bushmeat trade. Hunters are now slaughtering rare and gentle lemurs for restaurants.
Satellites being used to track illegal logging, rosewood trafficking in Madagascar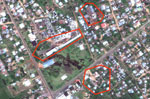 (01/28/2010) Analysts in Europe and the United States are using high resolution satellite imagery to identify and track shipments of timber illegally logged from rainforest parks in Madagascar. The images could be used to help prosecute traders involved in trafficking and put pressure on companies using rosewood from Madagascar.
Coup leaders sell out Madagascar's forests, people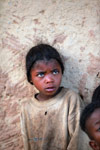 (01/27/2010) Madagascar is renowned for its biological richness. Located off the eastern coast of southern Africa and slightly larger than California, the island has an eclectic collection of plants and animals, more than 80 percent of which are found nowhere else in the world. But Madagascar's biological bounty has been under siege for nearly a year in the aftermath of a political crisis which saw its president chased into exile at gunpoint; a collapse in its civil service, including its park management system; and evaporation of donor funds which provide half the government's annual budget. In the absence of governance, organized gangs ransacked the island's biological treasures, including precious hardwoods and endangered lemurs from protected rainforests, and frightened away tourists, who provide a critical economic incentive for conservation. Now, as the coup leaders take an increasingly active role in the plunder as a means to finance an upcoming election they hope will legitimize their power grab, the question becomes whether Madagascar's once highly regarded conservation system can be restored and maintained.