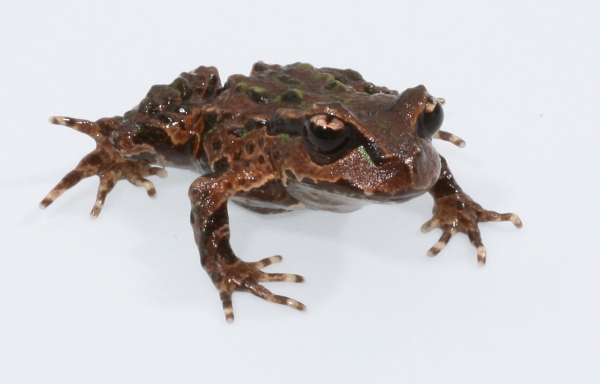 Archey's frog. Photo courtesy of: Phil Bishop.
Archey's frog is a marvel. Listed as Critically Endangered by the IUCN Red List, this New Zealand amphibian—which sports a number of prehistoric attributes—is basically indistinguishable from amphibian fossils 150 million years old, making Archey's frog a window into the Earth's deep evolutionary past.
Yet, while this species has survived the age of the dinosaurs, the comet that brought about mass extinction, the ice age, and continental drift, it may not survive a New Zealand government plan to open up a number of protected areas to mining—including the last habitat of Archey's frog.
The good news is that New Zealanders are pushing back against the government plan including a march that brought out 40,000 protestors and a comment period that saw 35,000 comments sent to New Zealand's federal government.
Will Archey's frog survive humans? Only time will tell.
To read more about Archey's frog and other species threatened by the New Zealand government's plan: : World's 'number one frog' faces extinction from New Zealand government.