In a bold move for a Christian church, Australia's Anglican Church has linked overpopulation to the eighth commandment given to Moses on Mount Sinai: 'Thou shall not steal', according to The Age.
The General Synod (the governing body of Australia's Anglican Church) has released a discussion paper that states "out of care for the whole of creation, particularly the poorest of humanity and the life forms who cannot speak for themselves […] it is not responsible to stand by and remain silent [on the issue of overpopulation]."
The paper adds that "unless we take account of the needs of future life on Earth, there is a case that we break the eighth commandment—'thou shall not steal'."
The General Synod recommends that the federal government should no longer encourage population growth with financial incentives, such as the controversial 'baby bonus' whereby the Australian government pays a mother 4,000 Australian dollars every time she has a new baby. The bonus, which was put into effect beginning in 2004, has been linked to Australia's ongoing baby boom, the largest since the 1970s.
"In the context of unsustainable global population growth it is inconsistent and arguably irresponsible to provide financial incentives for population increase," the Australian Anglican Church says.
Currently some 6.8 billion people inhabit the Earth. Scientists estimate that by 2050 that number will rise to 9 billion before leveling out. Environmentalists say that overpopulation is leading to worsening climate change, unsustainable resource use, mass extinction, deforestation, pollution, and food and water shortages.
Related articles
World failing on every environmental issue: an op-ed for Earth Day

(04/22/2010) The biodiversity crisis, the climate crisis, the deforestation crisis: we are living in an age when environmental issues have moved from regional problems to global ones. A generation or two before ours and one might speak of saving the beauty of Northern California; conserving a single species—say the white rhino—from extinction; or preserving an ecological region like the Amazon. That was a different age. Today we speak of preserving world biodiversity, of saving the 'lungs of the planet', of mitigating global climate change. No longer are humans over-reaching in just one region, but we are overreaching the whole planet, stretching ecological systems to a breaking point. While we are aware of the issues that threaten the well-being of life on this planet, including our own, how are we progressing on solutions?
Depopulation may be harming the Amazon rainforest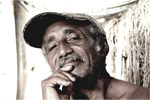 (03/31/2010) Urbanization may be having unexpected impacts in the Amazon rainforest by leaving forest areas vulnerable to exploitation by outsiders, report researchers writing in Conservation Letters. Conducting field surveys during the course of 10,000-kilometers of travel along remote Amazon rivers, Luke Parry of Lancaster University found that a sharp decrease in rural habitation has not been accompanied by a decline in harvesting of wildlife and forest resources, indicating that urban populations exact a heavy toll on distant forests through hunting, fishing, logging, and harvesting of non-timber forest products.
Will it be possible to feed nine billion people sustainably?

(01/28/2010) Sometime around 2050 researchers estimate that the global population will level-out at nine billion people, adding over two billion more people to the planet. Since, one billion of the world's population (more than one in seven) are currently going hungry—the largest number in all of history—scientists are struggling with how, not only to feed those who are hungry today, but also the additional two billion that will soon grace our planet. In a new paper in Science researchers make recommendations on how the world may one day feed nine billion people—sustainably.