Many of the world's most endangered species have never been photographed or caught on film. The not-for-profit website ARKive
is hoping to change that. ARKive provides a collection of some of the best photos and video clips of the world's species.
Now the organization is pushing its mission—to make photos and film of the Earth's species available to everyone in order to benefit education and conservation—one step further. It has set a goal to find images of the world's 17,000 most endangered species according to IUCN Red List.
Of course, while ARKive already has images and film of some of these species, many remain elusive and almost wholly unknown.
"By revealing what these species actually look like, we hope to shine the spotlight on the many thousands of relatively obscure and largely neglected plants and animals threatened with extinction, thereby raising their public profile and, ultimately, helping to ensure their conservation," the ARKive website reads.
ARKive has created an online list
of its 'most-wanted' species for photographs and films. The organization is asking for help from anyone, whether a professional photographer or a lucky tourist with a camera.
To see ARKive's list: Most Wanted Species
Related articles
Extinct animals are quickly forgotten: the baiji and shifting baselines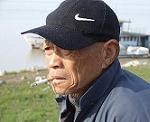 (02/23/2010) In 2006 a survey in China to locate the endangered Yangtze River dolphin, known as the baiji, found no evidence of its survival. Despondent, researchers declared that the baiji was likely extinct. Four years later and the large charismatic marine mammal is not only 'likely extinct', but in danger of being forgotten, according to a surprising new study 'Rapidly Shifting Baselines in Yangtze Fishing Communities and Local Memory of Extinct Species' in Conservation Biology. Lead author of the study, Dr. Samuel Turvey, was a member of the original expedition in 2006. He returned to the Yangtze in 2008 to interview locals about their knowledge of the baiji and other vanishing megafauna in the river, including the Chinese paddlefish, one of the world's largest freshwater fish. In these interviews Turvey and his team found clear evidence of 'shifting baselines': where humans lose track of even large changes to their environment, such as the loss of a top predator like the baiji.
Humans push half of the world's primates toward extinction, lemurs in particular trouble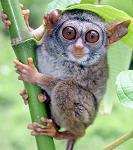 (02/18/2010) Of the known 634 primate species in the world 48 percent are currently threatened with extinction, making mankind's closes relatives one of the most endangered animal groups in the world. In order to bring awareness to the desperate state of primates, a new report by the International Union for the Conservation of Nature highlights twenty-five primates in the most need of rapid conservation action. Compiled by 85 experts the report, entitled Primates in Peril: The World's 25 Most Endangered Primates, 2008–2010, includes six primates from Africa, eleven from Asia, three from Central and South America, and five from the island of Madagascar.
Birder captures first footage ever of long whiskered owlet, one of the world's rarest birds
(02/04/2010) It was any birders dream come true: not only to see one of the world's rarest birds, but to discover a new unknown population. Israeli birder, Shachar Alterman, was surveying birds with the UK organization Neotropical Primate Conservation in Peruvian cloud forest when he heard and then saw the long whiskered owlet.