The Jakarta Post reports that, according to the local NGO People's Coalition for Justice in Fisheries (Kiara), Indonesia's has lost 2.2 million hectares of mangroves in less than thirty years, going from covering 4.2 million hectares in 1982 to just 2 million hectares today.
Kiara's Secretary General M. Riza Damanik blamed the loss of mangroves on the construction of brackish fishponds and the expansion of oil palm plantations. Damanik also pointed out that the consequences of mangrove-loss were many. Fish production has declined in many parts of Indonesia, since mangroves are vital fish nurseries, while coasts without mangroves are experiencing rapid erosion, because there is no longer an ecosystem buffer against high waves
In addition to providing fish habitat and buffers against erosion, mangroves are an also important carbon sink since they can store carbon in their soils for hundreds of years. A number of species, like the proboscis monkey, live in only in mangroves: many of these mangrove-specialists are endangered by habitat loss.
Mangroves also save lives and property. Studies have shown that during the devastating 2004 tsunami in Southeast Asia, regions with mangroves suffered less damage than those without.

Mangroves in Indonesia cleared for aquaculture and farming. Photo by: Rhett A. Butler.
Related articles
70% of Indonesia's mangrove forests damaged
(06/25/2007) 70 percent of Indonesia's remaining mangrove forests are damaged due to human activities, ANTARA News reported a local expert as saying.
Bridge development in Kalimantan threatens rainforest, mangroves, and coral reef

(01/03/2010) Balikpapan Bay in East Kalimantan is home to an incredible variety of ecosystems: in the shallow bay waters endangered dugong feed on sea grasses and salt water crocodiles sleep; along the bay proboscis monkeys leap among mangroves thirty meters tall and Irrawaddy dolphins roam; beyond the mangroves lies the Sungai Wain Protection forest; here, the Sunda clouded leopard hunts, sun bears climb into the canopy searching for fruits and nuts, and a reintroduced population of orangutans makes their nests; but this wilderness, along with all of its myriad inhabitants, is threatened by a plan to build a bridge and road connecting the towns of Penajam and Balikpapan.
Commercial fish smoking is the "most pervasive" threat to mangrove forests in West Africa
(12/06/2009) An improved system for commercial fish smoking could reduce destruction of mangrove forests and generate human health benefits, report researchers writing in Tropical Conservation Science, an open-access journal published by mongabay.com.
Coastal habitats may sequester 50 times more carbon than tropical forests by area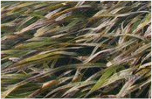 (11/16/2009) Highly endangered coastal habitats are incredibly effective in sequestering carbon and locking it away in soil, according to a new paper in a report by the IUCN. The paper attests that coastal habitats—such as mangroves, sea grasses, and salt marhses—sequester as much as 50 times the amount of carbon in their soil per hectare as tropical forest. "The key difference between these coastal habitats and forests is that mangroves, seagrasses and the plants in salt marshes are extremely efficient at burying carbon in the sediment below them where it can stay for centuries or even millennia."
Protection of land crabs critical to the conservation of coastal tropical forests
(07/13/2009) The impact of land crabs on the near-ocean forests in which they live has long been overlooked, with emphasis placed instead on water levels, salinity, and other abiotic influences. However, a new research synthesis published in Biological Reviews shows that land crab influence is among the most important factors affecting tropical forest growth along coasts, on islands, and in mangroves.
Mangroves save lives by softening cyclone's blow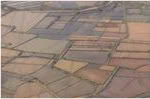 (04/15/2009) In 1999 a super cyclone struck the eastern coast of India, leaving 10,000 people dead. At the time the Orissa cyclone, named after the Indian state which it battered, was the deadliest storm in India in over a quarter century. However, according to a new study published in The Proceedings of the National Academy of Sciences the death toll would have been significantly higher if the mangrove forests buffeting the Indian villagers from the sea had not softened the cyclone's blow.
Indigenous rights' groups to oppose effort to certify 'sustainable' aquaculture
(02/05/2009) A coalition of indigenous rights' groups and grassroots environmental organizations will oppose the World Wildlife Fund's move to improve environmental stewardship of the aquaculture industry through a certification system.
Coral reefs and mangroves worth $395-559 M per year in Belize
(11/14/2008) Services provided by coral reefs and mangroves in Belize are worth US$395 million to US$559 million per year, or 30 to 45 percent of the Central American country's GDP — according to a new report released by the World Resources Institute and the World Wildlife Fund (WWF).
Mangrove destruction for fish trade may undermine fishermen in West Africa
(09/15/2008) The harvesting of mangrove forests in West Africa for the smoked fish trade threatens to undermine the primary source of income for the very fishermen who supply fish to the market, reports a study published Monday in the open-access journal Tropical Conservation Science.
How to replant a mangrove forest: local, low-cost initiatives prove most successful
(07/23/2008) Mangrove replanting and rehabilitation has become a widespread and important environmental initiative worldwide. Mangrove forests play key ecological roles, including sustaining fish populations and other wildlife, preventing erosion along coastlines, and acting as an overall carbon sink. Furthermore, mangroves have received attention lately for their role in providing an effective buffer against typhoons. In light of the many replanting initiatives now occurring, researchers J.H. Primavera and J.M.A. Esteban conducted a study of the overall effectiveness of different mangrove rehabilitation schemes. Their findings show that small, local, and generally cheaper initiatives have a higher success rate over large costly government and international programs.